Illinois State University's weekly coronavirus update mentioned the extension of the Town of Normal's two emergency orders limiting gatherings and masks worn at liquor establishments, the disregard of COVID-19 health guidance and information regarding registration and withdrawal dates, COVID-19 testing at ISU and more. 
After an off-campus party at The Lodge was instigated by YouTube pranksters Nelk, the university is working with the Town of Normal, the Normal Police and ISU Police to investigate the party. The party compromised the university's efforts to mitigate the spread of COVID-19 at ISU and within the community. 
"I am extremely disappointed in the actions of some of our students who gathered on Tuesday evening at various off-campus location," ISU President Larry Dietz said. 
The Town of Normal extended two emergency orders that limits gatherings in and around campus to 10 people or fewer and requires customers at establishments with liquor licenses to be seated in order to be served. The orders are extended through Dec. 31. 
Fines for those in violation of the orders can be up to $750. If the university is made aware of students violating the ordinance, the student could face repercussions for violating the Student Code of Conduct. 
Anyone experiencing COVID-19 symptoms should contact Student Health Services or their primary healthcare provider. Anyone testing positive cannot test out of isolation. Individuals must complete the 10-day isolation even if they are asymptomatic.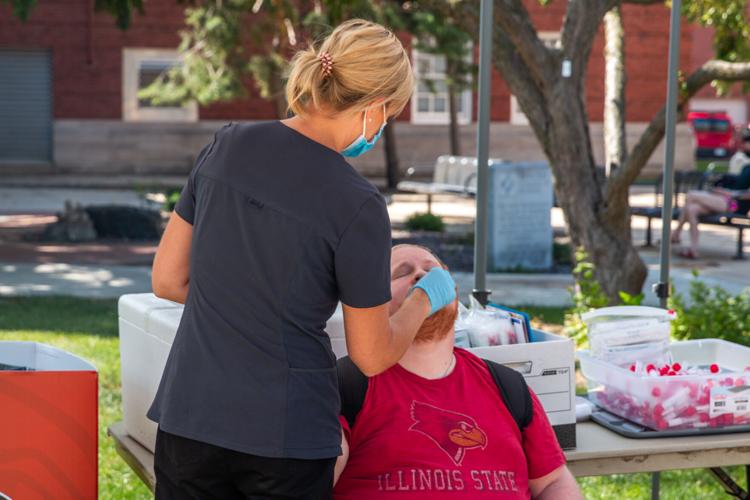 Individuals who have tested positive for COVID-19 and recovered may continue to have low levels of it in their bodies for up to three months after diagnosis even though they are not spreading COVID-19. 
Asymptomatic testing for students continues from 8 a.m. to 4:30 p.m. Monday through Friday at the Brown Ballroom in the Bone Student Center and the Old Firehouse behind Cardinal Court. 
The full update can be read below.