Thursday night, the Restore Illinois Tour hosted a Trump Rally at Corn Crib Stadium with a debate watch party immediately after.
Hundreds of people attended this rally to hear from state Reps. Chris Miller, Dan Caulkins, Darren Bailey, Blaine Wilhour and Brad Halbrook. Throughout the night all the speakers stated the importance of this election and the need to keep President Donald Trump in office.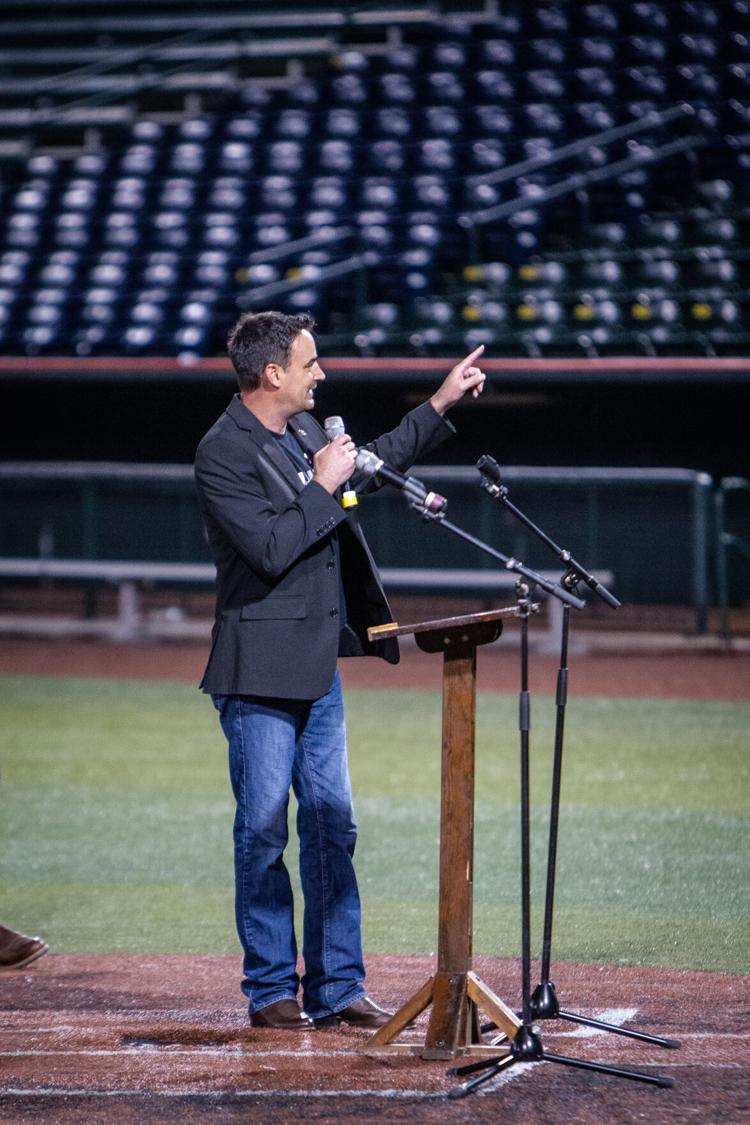 As well as the emphasis on keeping Trump in office, another big topic was voting no to the Illinois Allow for Graduated Income Tax Amendment, known by opponents as the "Tax Hike Amendment," that will be voted on in this upcoming election.
"It is imperative that we beat this tax proposal. Vote no," Caulkins said.
Bailey explained the purpose of the Restore Illinois Tour.
"The main point of this Restore Illinois Tour is to get involved, show up and get educated to vote," Bailey said.
Bailey believes that this election is a must and the best thing anyone can do is to get educated and vote.
Throughout the rally, the crowd was active. Everything they could react to they would. Many times throughout the night they were heard chanting, "four more years, four more years." "Not a whole lot of negativity, it's just pro America, pro Trump and against higher taxes, so it's great," Normal resident Bruce Haney said.
YouTube personality Ty Smith, better known as the "Modern Renaissance Man" spoke after the representatives about what made him start caring about voting.
"This is the first year I will have ever voted," Smith said.
Along with the representatives, Smith shared the same message about how important this election is, but that there are a lot of positives.
"We are going to restore this state," Smith said.
This was yet another common theme brought up throughout the night.
After the rally, attendees stayed and watched the final presidential debate. As Trump talked, there were many positive responses with lots of cheering. However, when Democratic candidate Joe Biden talked, the responses were much more negative.
"Joe Biden has no message," Bailey said.
This was common throughout the crowd that they don't believe Biden would be a good fit for president. They love what Trump has been doing as president.
The speakers encourage everyone to get out and vote come Election Day on Nov. 3.