Last semester, three professors at Illinois State University were chosen and named as the 2019 Outstanding University Teachers. 
Jan Murphy, Ph.D., the vice president for academic affairs, accompanied a plethora of other Illinois State students and faculty to present the award at the Teaching & Learning Symposium.
The winners of the award were selected by the University Teaching Committee after undergoing a lengthy nomination process. The winners are said to exhibit excellence in teaching in many diverse and professional settings.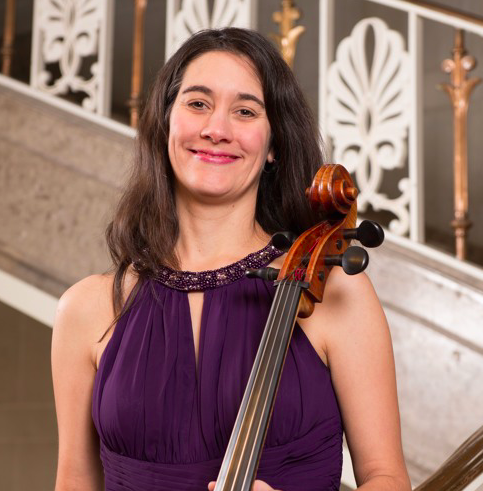 Adriana Ransom, Ph.D., the School of Music's professor for cello, was awarded the title of Outstanding University Teacher due to her extensive work on and off the ISU campus.
She earned her Doctorate of Musical Arts from the University of Minnesota in 2005 and has worked for ISU since 2006. She coaches chamber music ensembles, teaches Cello Pedagogy and Literature and String Methods.
She is also a member of the American String Teacher Association and gave a presentation called ​The Daily Exercise For Cello: A Comparison of Four Methods w​hich paid homage to the pedagogy for music education she has developed at Illinois State University.
"ISU is a great institution for teaching and learning music, so it was exciting to be chosen for this award," Ransom said.
"I love the collaborative atmosphere with our faculty and students. People work hard. And music is a passionate subject anyway, so it makes the people I see every day actively want to learn."
Additionally, Ransom is in charge of the Professional Practice course that is mandatory for string majors. Outside of ISU, she co-teaches a group violin class at Heartland Head Start preschool every week.
"I've really worked to be involved in community engagement types of activities," Ransom said.
"The Heartland Head Start Program is great in terms of community impact, but it is also nice to bring college students with me to give them a new perspective of teaching music."
Ransom also acts as the director of Illinois State's nationally accredited String Project. The String Project is an after-school music program for local students who work with preservice teachers and string faculty to improve their skills on string instruments.
"It takes a lot of determination to work in music, so it is a joy to work with so many people who love what they do," Ransom said.
"Part of my personal teaching development plan is to stay curious and to not be afraid to try new things. There is a lot of reflection that goes along with being a successful teacher. Trying new things helps me rethink what I'm doing to be the best teacher I can be."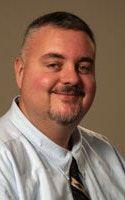 Joseph Zompetti, Ph.D. was another of ISU's faculty named as an Outstanding University Teacher. He was nominated for the award two times before receiving it this year.
"It was a mystical experience to be chosen," Zompetti said. "To win this award is incredibly prestigious, and I am very honored and humbled to have won it. I had to keep pinching myself." 
He works for the School of Communication as a professor and teaches classes in classical rhetoric, social issues and communication and political communication. His research is internationally known for its basis in critical thinking, the teaching of argument and political rhetoric. In almost 30 nations, he had taught based on his research and similar topics.
"Students give me hope and excite me," Zompetti said. "Winning this award was recognition that all the hard work I've put in has been acknowledged and appreciated by others."
Zompetti earned his Ph.D. from Wayne State University. His works have been published in a variety of academic journals such as ​The Journal of Promotion Management​ and ​Theory and Critique. H​is favorite work that he has published regarding his pedagogy, ​Divisive Discourse, d​iscusses how political conversations in America have room to grow in the name of democratic productivity.
"I have worked in other places, but I think the common saying that ISU is a big school with a small-school feel has made me passionate about staying and teaching here," Zompetti said.
"I have this feeling of community here that is unique and welcoming. To be able to cultivate that kind of a climate speaks volumes about the administration, faculty, environment and of course the students."
The third ISU faculty to be acknowledged as an Oustanding University Teacher was an assistant professor in the Management and Quantitative Methods Department within the College of Business, Terry Lowe.
Lowe joined the Redbird family after retiring from State Farm. He had been the manager of learning and development.
"When I was named for the award, I was very humbled," Lowe said. "The validation from the esteemed University Teaching Committee that my teaching approaches and philosophies are effective was energizing and gave me the confidence to continue to pursue my current instructional methods and try even more novel ones in the future."
Lowe worked for three years at the College of Business in its Curriculum Team. Currently, he serves on the University of Academic Freedom, Ethics and Grievance Committee.
Additionally, he has served in the College of Business for the annual Startup Showcase for the past nine years. Further, he acts as the adviser for the business fraternity, Alpha Kappa Psi.
He was also the interim director of the Means Center for Entrepreneurial Studies. This institute provided much support to ISU students who were looking to become entrepreneurs.
"ISU is clearly becoming a learning institution of choice for more and more students in our state and beyond. Our reputation grows each year," Lowe said.
"I feel surrounded by professors and administrators who are dedicated to delivering top-notch instruction and supporting students beyond the classroom while they are on our campus."
Lowe earned his M.B.A. from Illinois State University. Alongside his six professional insurance and financial service certificates, he is senior certified in human resources. He teaches classes at ISU in a vast array of categories.
He teaches small business management and entrepreneurship, management, management of employee benefits, human resources management and development and organizational behavior.
"Together, we all work in a place where the positive energy drives us to do our best," Lowe said. "I am proud to be just a small part of helping our student customers become more prepared for their life work."