With the start of the new school year approaching, Illinois State University is looking to make some improvements as students head back to campus in August.
One of the most significant upgrades they are looking to make is that students living on campus will be able to wash their clothes for free.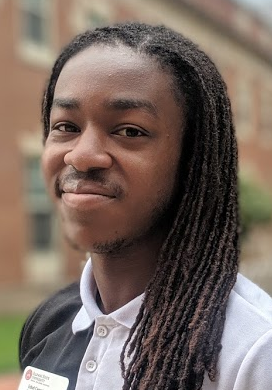 The residential areas will get 140 washing machines and 188 dryers this summer to replace the current models.
Edsel Campbell, assistant director for marketing and assessment, stated that the replacement comes with the new contract they have in place.
"Our new contract includes the replacement of all our current washers and dryers with brand new ones," Campbell said.
The replacement of the current models before the school year will allow the new washers and dryers to last longer.
In many incidents, students would not have enough money to use the machines for multiple loads.
As a result, many students would try to put as many clothes as they could into one machine at the same time.
This change for students allows them to no longer have to worry about saving or getting money to wash their clothes.
Sophomore Jovan Plummer Jr. highlighted that this change will help him financially due to the amount of laundry he regularly does.
"I'll get to save more money and wash more often because of it," Plummer said.
Students, such as sophomore Alexis Glasper, are in the same boat as Plummer and are lucky enough to share the same perspective as well.
"It would help me save a lot of money because I wash a lot. I spend $40 a month," Glasper said.
Students staying in the residence halls will see a large decrease in many of their previous concerns.
With the new machines and free services, they can now wash anytime without having to think about if they have enough money.
Campbell highlighted that the making of this decision involved how they wanted to make the lives of students easier while on campus.
"We are always looking for ways to enhance our students' living-learning experience," Campbell said.
For University Housing, the new contract was the perfect opportunity to solve one of the problems that students see within their day-to-day lives in the dorms.
"University Housing Services chose to take on this manageable expense because our current contract was up and we saw this as an opportunity to finance an amenity that really matters to our students," Campbell said.