Popular YouTube group, the Nelk Boys, took over Normal Tuesday night in an unexpected stop.
Traveling the country for their popular prank and drinking videos, Nelk was traveling to Chicago before stopping in Normal. Members that made the trip to Normal included Kyle Forgeard, Salim the Dream and Austin Ermes (aka Ausgod) along with other members of the production crew.
It did not take long for fans to learn this and spring into action.
Should college students be expected to prevent the spread of COVID-19?
Illinois State University students quickly swarmed the streets on the search for Nelk. The Nelk Boys met up with ISU students in at least three different locations: Mulberry Street, 707 Liquors on Main Street and The Lodge on Willow.
thanks for the covid nelk

— Barstool Birds (@BarstoolILLSt) September 9, 2020
Once found, many went to social media to show views of the large crowd. This gathering easily violated McLean County's rule of having gatherings no larger than 10 people.
During this self-described send, the Nelk Boys handed out shirts, drank and mingled with those in the crowd, before Forgeard spoke up the crowd at The Lodge. In his statement Forgeard said "I have never seen a crowd like this anywhere.''
But the gathering did not last much longer after that. Around 1 a.m. police arrived at The Lodge, and the crowd quickly broke up. Shortly after the group left The Lodge.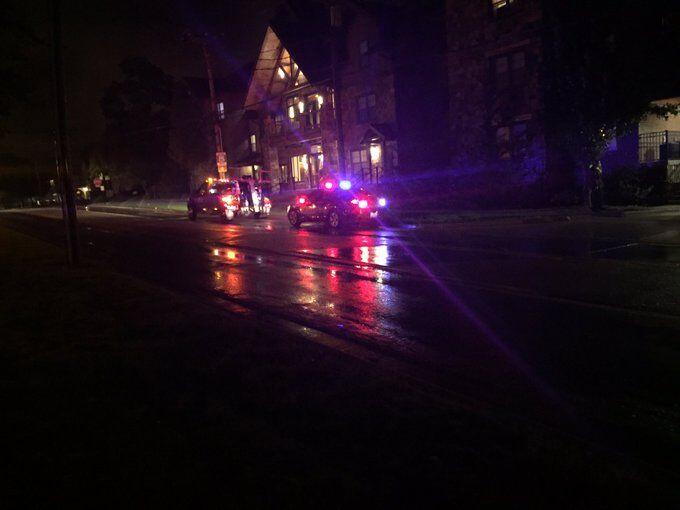 While some students went to social media to show off the YouTube celebrities, some are very against their appearance. 
"It's honestly so disappointing that they would come and that students would actually go out there and be around everyone when we have so many cases," ISU senior parks and recreation major Max Shannon said.
Despite some acclaim from students, those in authority are not as enthused about the Nelk Boys' random stop.
"There is an investigation that is going on," ISU President Larry Dietz said. "The gathering of the so-called YouTube celebrities known as the Nelk Boys occurred. The Nelk production company has a reputation of prank videos, but it was no joke when residents invited them to Normal. The crowd of over 70 gathered around Nelk at an apartment complex in the early morning hours. When the police arrived, the crowd dispersed. I can't help but display my disappointment for those who gathered. Most of our students are doing what they should do. We are investigating that and looking for individuals from that gathering. We hope that never happens again here."
Dietz also highlighted how those involved may be punished.
"There is a due process for that code. Interim suspensions are possible. Interruptions to students plans to be here are possible," Dietz said. "We do not want the actions of the few to completely interrupt the many."
Due to threat of suspension, many students are declining to speak on the record.