Something New
THE VIDETTE OFFERS MANY OTHER ADVERTISING OPTIONS IN THE PAPER.
Sponsorships are available for popular items in the newspaper. These include items such as the Crossword Puzzle and Horoscope. In addition, front-page banners are also available, giving your business extra exposure in our paper. Contact your Account Executive for pricing and additional information.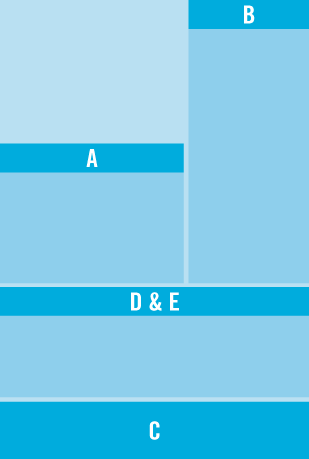 B CROSSWORD PUZZLE
Feature your company in our daily crossword. Sponsor two columns wide by one inch tall for only $25 per issue.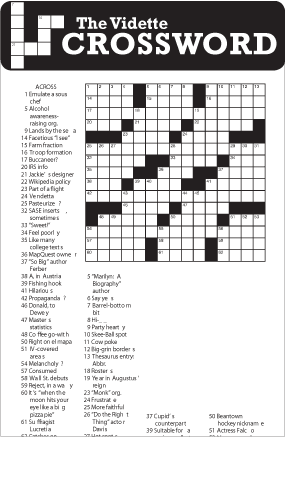 C FRONT PAGE BANNER
Rates include full color.
| | |
| --- | --- |
| Rate | $600.00 |
| 5 Runs + | $500.00 each |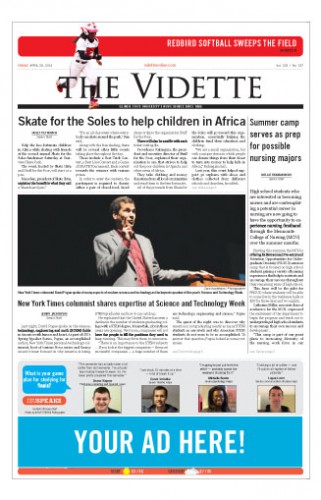 D  HOROSCOPE
Baby, what's your sign? Sponsor the daily horoscope section at five columns wide by one inch tall for only $25 per issue.

PRE-PRINT INSERTS
Reach Vidette readers easily with a freestanding flyer. A 10% discount is given for signing a contract for 5 or more inserts per semester. There will be a $30/hour design fee if the design of the insert is provided by The Vidette.
| | |
| --- | --- |
| Pages | Cost per thousand |
| 4 pages or fewer | $125.00 |
| 5-36 pages | $150.00 |
PRE-PRINT INSERT DEADLINES
Inserts must be delivered to the printer, P&P Press, 6513 N. Galena Rd., Peoria, IL, 61614, 309.691.8511, 10 days in advance of publication unless other arrangements have been made with The Vidette.
RESTRICTIONS
A full run must be provided. Inserts must be compatible with the size of The Vidette, not exceeding an 8.5" x 11" size. An additional charge will be assessed for inserts requiring special handling.
CLASSIFIEDS
Please contact one of our friendly classified representatives at 309.438.7685 or visit us online at www.videtteonline.com/classifieds to place an advertisement. Ads can appear immediatley online; deadline for print ads is two business days prior to publication.