Three familiar faces to Illinois State University basketball fans will be seen in NBA uniforms this summer.
Former ISU stars DeVaughn Akoon-Purcell, Paris Lee and MiKyle McIntosh will be featured in the NBA summer League in Las Vegas.
Introducing the 2019 #PacersSummer League squad ☀️🏀 https://t.co/08Ls8zM6cb pic.twitter.com/RbG8FkcczJ

— Indiana Pacers (@Pacers) June 28, 2019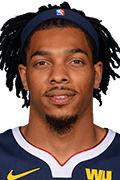 Akoon-Purcell will see action with the Indiana Pacers, while Lee will play for the Memphis Grizzlies.
Akoon-Purcell, who has spent most of his professional career playing overseas, joins the Pacers' roster after spending part of last season with the Denver Nuggets.
As a member of the Nuggets' summer league roster in 2018, Akoon-Purcell averaged 12.0 points, 2.0 rebounds, 1.5 assists and 2.0 steals per game.
Following the summer, Akoon-Purcell was signed by the Nuggets to a two-way contract.
He played in just seven NBA games before being waived by the Nuggets this past December. Now, Akoon-Purcell plays for ESSM Le Portal of the French LNB Pro A.
The 6 foot 6 forward was the Missouri Valley Conference Newcomer of the Year in 2015 as a junior with ISU after transferring from Eastern Oklahoma State College.
As a senior, he averaged 14.1 points per game and was named an MVC All-Conference Second Team selection. He later went undrafted in 2016.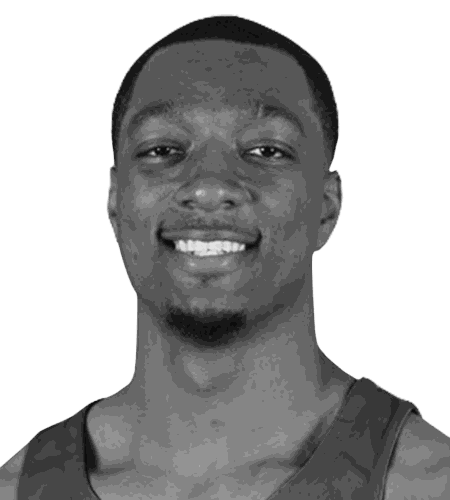 Lee has spent the last two seasons with the Antwerp Giants of the Belgian League.
There, Lee has flourished, averaging 12.5 points, 5.0 assists and 2.5 rebounds per game this past season in leading the Giants to a third place finish in the league.
His performance during the season earned him the league's most valuable player award.
During his ISU days, Lee was the spark that ignited the Redbirds to 28 wins his senior year.
That season, Lee was named the MVC Defensive Player of the Year after averaging 13.0 points, 5.0 assists and 3.7 rebounds per game.
He was also named an Associated Press All-American Honorable Mention. During his career, Lee was selected to the MVC All-Defensive team in three of his four seasons with ISU.
McIntosh, a native of Pickering, Ontario, redshirted his freshman season at ISU before averaging 10.9 points and 4.8 rebounds per game as a sophomore.
As a junior in 2017, he finished averaging 12.5 points and 5.6 rebounds as a main contributor to a team who won a program record 28 games.
Following the 2016-17 season, McIntosh decided to forgo his last season at ISU and transferred to Oregon as a graduate transfer.
There, he finished averaging 11.8 points and 6.1 rebounds per game with the Ducks.
After going undrafted in the 2018 NBA Draft, McIntosh played in the summer league for the Portland Trail Blazers.
He then signed a contract with Anyang KGC of the Korean Basketball League before moving on to play in the NBA G-League with the Raptors 905, the affiliate of the NBA champion Toronto Raptors.
There, McIntosh averaged 10.8 points and 5.3 rebounds in 25 games played (13 starts).
Currently, McIntosh is a member of the Hamilton Honey Badgers, a member of the newly founded Canadian Basketball League.
Thus far, Lee has led the Grizzlies to a 3-0 record, while the Pacers currently sit at 0-3.
On July 6, the Grizzlies and Pacers faced off with the Grizzlies taking home a 101-75 win. Akoon-Purcell finished with 15 points and four rebounds, while McIntosh had two points and four rebounds. Lee did not play in the contest.
In three games with the Pacers, Akoon-Purcell has averaged 14.0 points, 5.3 rebounds and 3.0 steals per game. His scoring average is good for third on the team.
McIntosh has averaged 7.0 points and 4.7 rebounds per game in three games with the Pacers as well.
Lee has yet to play in a game with the Grizzlies in Las Vegas, but averaged 10.7 points, 7.0 assists and 2.0 steals in two games played in the Salt Lake City Summer League.
The Las Vegas Summer League continues through July 15. Teams will play "regular season" games until July 12 before being reseeded for a single-elimination playoff bracket. The top eight teams in regular season play will advance to the playoffs.
Last season, the Portland Trail Blazers defeated the Los Angeles Lakers to take home the trophy.