Illinois State baseball started its season off with a bang, coiling the Parkland Cobras 11-0 in their first fall scrimmage of the year.
This scrimmage was the Redbirds' first chance to play another team this fall and newly hired head coach Steve Holm was more than excited to get back on the field.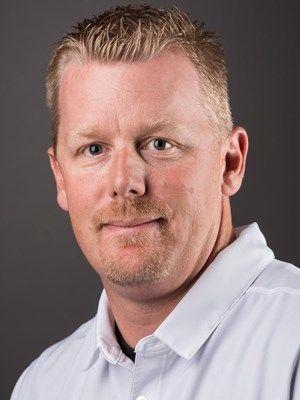 "We got to come out and play a real game. We are critiquing some things. We play a home game to get a home game vibe," Holm said. "Then we go to Missouri next week to get a road game vibe."
Neither team was able to get into a groove to begin the game, deadlocked at 0-0 through five and a half innings.
In the sixth, the Redbirds broke through with four runs. Parkland's pitcher Cody Hawthorne struggled with control. Back-to-back walks and a Trevor Minder error loaded the bases for junior infielder Joe Aelits.
Aelits walked to drive in the first run of the game, later coming around to score as three more runs eventually crossed in the inning.
Junior outfielder Jordan Libman plated two with a double to the wall and sophomore catcher Tyson Hays tanked a sacrifice fly to the right fielder, making the score 4-0 after six innings.
The Redbirds added another three in the seventh. With the bases loaded, the Cobras walked Libman for their second bases-loaded walk of the day. Junior outfielder John Rave came in to score after a Hays RBI fielder's choice.
Four more Redbirds came around in the eighth. After a hit-by-pitch and a walk, Rave cleared the bases with a triple off the wall, a sacrifice fly that drove Rave in. After a double, fielder's choice and a wild pitch, Libman came around to score.
A three up three down ninth inning from senior pitcher Jeff Lindgren sealed the 11-0 win for the Redbirds. Holm was pleased with Lindgren's inning of work.
"Lindgren was supposed to come in and start innings and he came in and did exactly what we needed him to do," Holm said. "We're still learning the staff's roles and see where they go from there."
The Redbirds' starter, Brady Huffman, left the game after two and two-thirds of an inning with an apparent arm injury. The team is treating it day-to-day.
Although the offense got going later on, racking up 11 runs, Holm feels that there is always room for improvement.
"I talked to them and I thought they did a good job early, they pitched us backward," Holm said. "We got emotional early. They got up and down with their emotions, we had knee-jerk reactions on pitches that did not factor into the game. We talked to them and we hope to clean it up."
ISU travels to Columbia, Missouri, this week as the team is set to play the Mizzou Tigers Saturday, as well as hosting the Fall World Series Oct. 25-27.