In Illinois State's final home victory over Missouri State Wednesday, senior guard William Tinsley embodied the team's mindset heading into Arch Madness.
"Practice, good prep, and just all mentally, road warriors and just get the win," Tinsley said as senior forward Phil Fayne echoed his words with an affirmation.
As ISU strives to assume a road warrior mentality, every game from here on out maintains a must-win nature.
However, it did not turn out that way Saturday afternoon.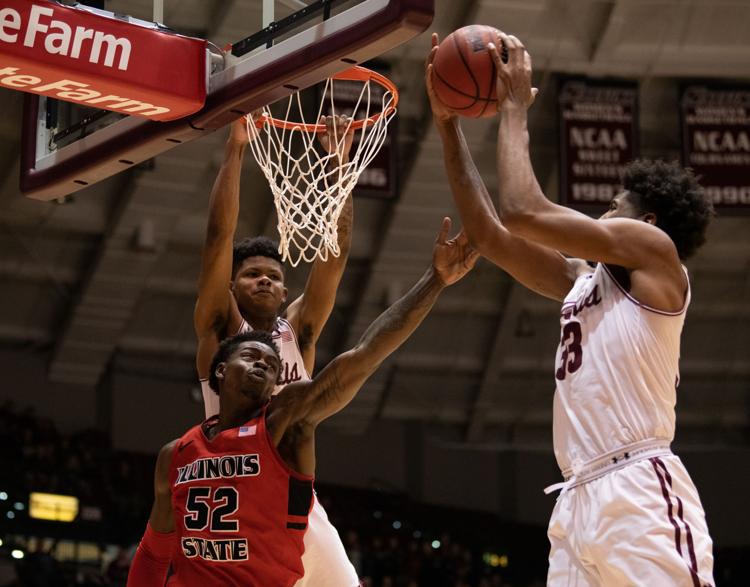 The Redbirds seemingly rose from the ashes in their last two games, winning back-to-back games following an upset win over Drake last Sunday.
Although Illinois State wanted to ride the high of a three-game winning streak heading into Arch Madness, Southern Illinois put an end to ISU's goal, defeating the 'Birds 72-63 to complete the regular season.
ISU head coach Dan Muller knew the implications this game would have this upcoming weekend, as the Salukis exploited ISU on their senior night in three major ways.
"That loss came down to three things: transition points...offensive boards... and bottom line down the stretch they made shots and we didn't,' Muller said. "I thought we had good looks, good execution, we didn't turn the ball over but we missed semi-contested shots. That's why it's hard to win on senior night when [SIU] has a group of seniors that can shoot."
Illinois State committed 20 total team fouls and nine turnovers in its losing effort, shooting 39.1 percent from the field and 27.3 percent from the arc.
Muller not only spoke of ISU's early foul trouble, but asserted that playing hard and well simultaneously will find the team success in the tournament.
"Foul trouble hurt us, specifically in the first half," Muller said. "But our guys played hard. We've been playing a lot harder, we haven't been playing great yet, but we have to play hard and well to win."
Although the 'Birds fate is locked with Evansville at 8:30 p.m. Thursday, Muller and senior Keyshawn Evans know that this type of play will not fly in Arch Madness.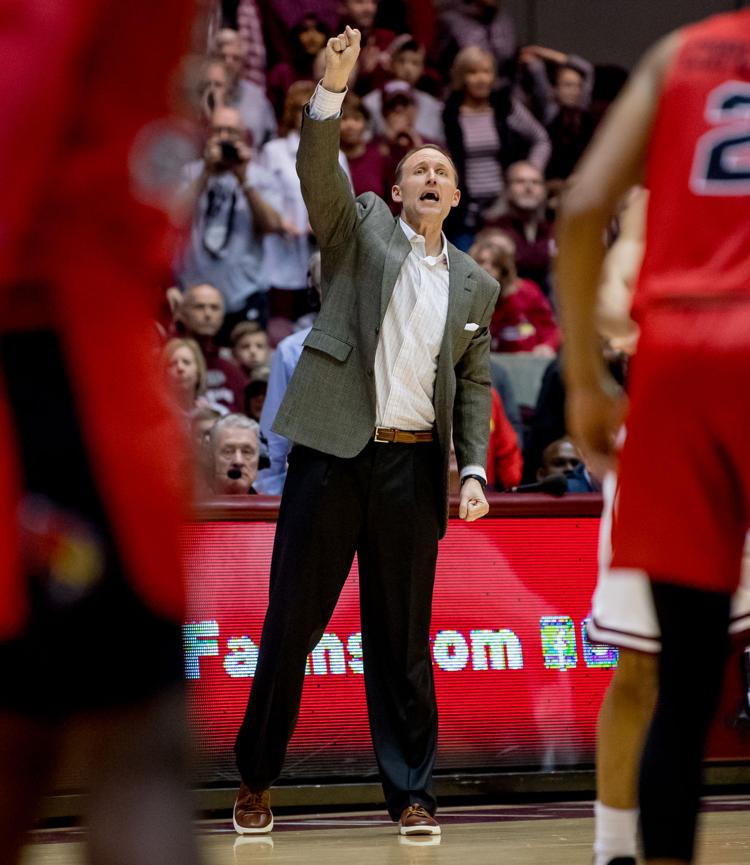 "We played a 'B' game and it'll probably take the same way in St. Louis," Muller added. "Our path has obviously changed dramatically and for us to do something special, we have to play four 'A' games. That's not just from two or three guys, it's eight to 10 [players], and that's our focus at this point."
"I'll play anybody in St. Louis. At that point, you got to win," Evans added. "We just have to take it one game at a time, take care of Thursday. We cannot look past it, we just have to go out there and compete and play."
Offensive production was in full affect for both teams, as seniors in Evans, Milik Yarbrough and Phil Fayne all finished with double-digit points. 
Fayne collected a team-high 21 points and two rebounds while Yarbrough scored only 12 points with four rebounds. Evans shot 42.9 percent from beyond the arc, finishing with 13 points and two assists.
Despite Evans' three-point prowess Saturday, he knows that contributing to the game in other areas has helped him become more of a complete player.
Battling Southern Illinois' senior core in the past, Evans' defense was the catalyst for the 'Birds in the early-going, racking up a team-high 36 minutes on the floor.
"This year, my shot wasn't going in so I had to figure out how to affect the game without scoring," Evans said. "[Defense] was something our team needed, I kind of take pride in that now. We've had so many battles with SIU... it's a lot of mutual respect between us."
Within the season-long gridlock of the Missouri Valley Conference another back-and-forth game ultimately presented itself amid the Valley's jumbled standing.
With under six minutes remaining in the game, junior Zach Copeland tied it up at 55 apiece on a nice move to the basket. Starting to gain some traction, the 'Birds struggled to fully cement their defense in the paint, as Southern Illinois continued to exploit ISU's tiring defensive front.
While playing better, two pivotal threes off the hand of the Salukis' Armon Fletcher ignited SIU's offense late as the 'Birds fell behind 68-61.
Southern Illinois then went on a 13-2 run to close the game, finishing off the Redbirds 72-63 as the Salukis secured a Friday slot in the MVC Tournament.