While the 2018 season offered a fresh hope for the Redbirds' postseason chances, Wabash Valley looked more like Death Valley in Terre Haute, Indiana. 
In the wake of junior quarterback Brady Davis' return from a shoulder injury, Illinois State fell in its final road contest, suffering its fourth consecutive Missouri Valley Football Conference loss at Indiana State 28-23.
ISU head coach Brock Spack displayed discontent in the team's lack of production as preconceived notions seem to have gotten the best of the 'Birds.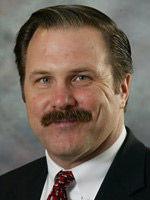 "It's more than just [achieving] a winning season... it is about going to playoffs and we'll be on the short end of the stick with that... I'm sick about that," Spack said. "I knew we were a year away, I know we're young, but the way we started this season, I was really hopeful. These past few weeks have been really frustrating."
A different name led the Redbird rushing stats as junior running back Markel Smith collected 55 yards and a score at halftime, evenly splitting carries with junior mainstay James Robinson.
Although first-half jitters have haunted the 'Birds offense in the latter half of the season, ISU put up an early 10 points off a six-yard touchdown from Smith. While Robinson eventually received more snaps, Smith made the most of his opportunities as the ball-carrier.
ISU's power-run duo picked up a total of 156 yards with Smith emerging as the lead back in the second half.
Smith ran for a total of 83 yards and a score for Illinois State's sole rushing touchdown of the day. Robinson rushed for 73 yards on 20 carries, collecting over 1,000 yards on the season as he is the first Redbird running back to do so since 2015.
While ISU led 10-0 in the fist half, Sycamores' running back Titus McCoy made some noise in the backfield. Indiana State's No. 1 MVFC-ranked rusher Ja'Quan Keys missed today's game as McCoy cashed in on his time in the spotlight.
McCoy had a monster day, collecting 132 yards with two touchdowns as ISU continues its struggles to make sense of its once touted rush-stopping defense.
Davis shot for par from the air, throwing 25-for-41 with 294 yards, two touchdowns and two interceptions, connecting with senior Spencer Schnell for a two-yard touchdown pass in the first half.
Schnell had himself a career-high day, hauling in 11 receptions for 155 yards and two touchdowns. Freshman wideout Andrew Edgar was right behind him, compiling 104 yards on eight receptions.
Schnell was vocal about the team's recent tendency to roll over in the face of hardship.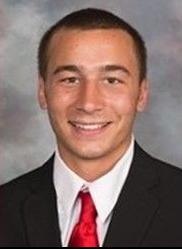 "A lot of times when we get hit with something that's tough, we kind of take a step back and we can't be playing from a step back," Schnell said. "We need to continue to move forward and I think at the end of the day, all that matters to me is getting the W."
Illinois State had outscored all of its opponents in the fourth quarter 114-16 until Indiana State quarterback Ryan Boyle threw his second touchdown pass of the game, making the score 28-17.
As the fourth quarter continued to wind down, ISU's window of playoff contention seemingly closed along with its chance to return to Hancock Stadium 6-4. 
At least the 'Birds made it interesting... late as expected.
The Sycamores retained the ball with under three minutes left, but ISU had one more chance to make it a close contest: two-minute drill.
Davis began the 'Birds final drive with two quick throws to both Schnell and Edgar, threatening on the Sycamores 40-yard line. ISU trailed 28-17 as Davis completed another pass to wideout Braxton Haley.
Striving to thwart a comfortable lead, Davis converted another first down to Schnell with 1:05 left in the game as ISU drove to the Sycamores' 15-yard line.
With a last second effort on 4th-and-10, Davis dropped back and threw his second touchdown pass of the day to Schnell, bringing the score to 28-23 with 27 seconds left. 
As time discredited the Redbirds' final stand, it was not enough for the offense whose slow start has caused the team's need for late-game theatrics. 
A last-second onside kick held some life for a potential Hail Mary, but the 'Birds prayers were not answered, losing to Indiana State (6-4, 4-3 MVFC) 28-23 to formally knock out ISU's playoff hopes.
Illinois State (5-5, 2-5 MVFC) returns home to Hancock Stadium next week as the Redbirds square off against Youngstown State at noon Saturday, Nov. 17.