Entering a season where there is much uncertainty surrounding Illinois State University basketball with just three returning players who saw any sort of playing time last season, leadership roles are up for grabs. While the Redbirds bring a slew of new players into the program, some familiar faces will emerge from the shadows and onto the court.
Last year, it was not abnormal to see almost as many athletes in warm-up suits as there were players dressed in jerseys on the bench. Because of this, multiple members of the team practiced daily despite being unable to dress for games.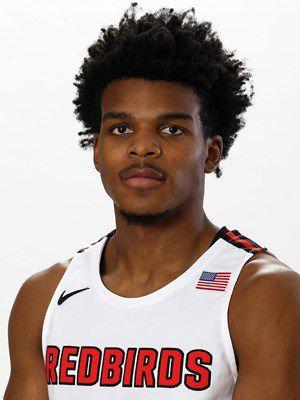 Included in this pack on the end of the bench was redshirt junior forward Keith Fisher III and redshirt senior guard Jaycee Hillsman. Both of these individuals were forced to sit out last season due to NCAA transfer rules. They sweated in practice together, and shared times on the bench together during games.
But for these two, the bond goes much further than that.
Just two years ago, Fisher III and Hillsman were key members of a San Jose State team that was among the worst teams in college basketball, finishing the season at an abysmal 4-27. While Fisher III played in just one season with the Spartans (sat out 2016-17 season with knee injury), Hillsman battled through three losing seasons at SJSU.
Following the 2017-18 season, both Fisher III and Hillsman knew that it was time for a change of scenery. Hillsman announced his commitment to Illinois State just over a month after the season concluded, and Fisher III followed shortly after.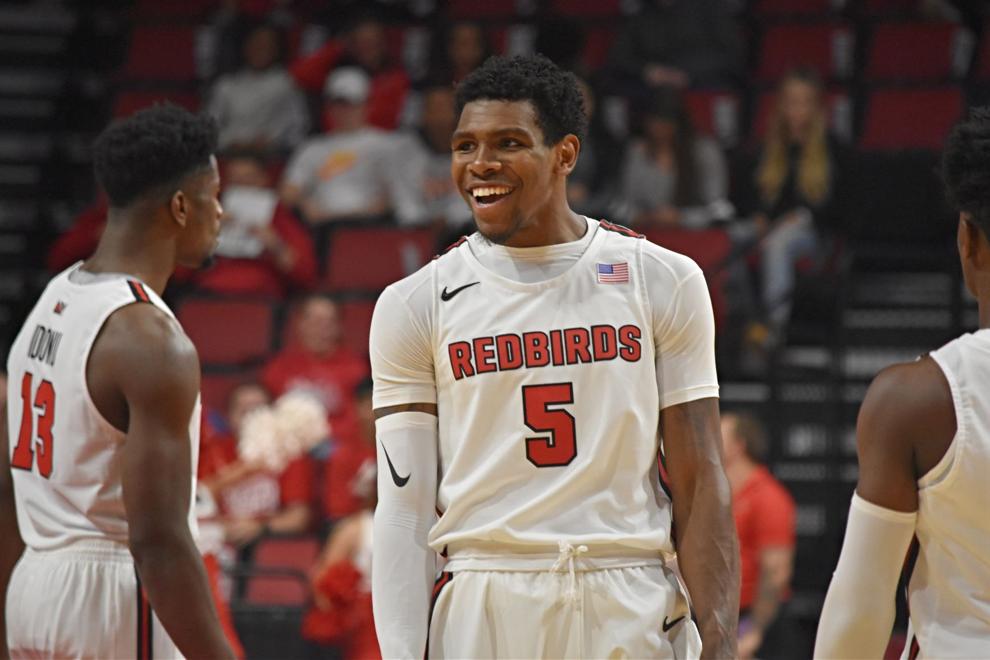 While Fisher III indicated that his decision to join ISU wasn't solely because of Hillsman's signing, there is no denying the brother-like friendship that the two share.
"Aw, that's my brother," Fisher III said without hesitation. "We share everything. We do a lot together. Being at San Jose was really a blessing, we learned a lot there. We got to hang out and do other things and meet other people. Despite wins, losses, successes and stuff like that, we learned a lot. I gotta take away a lot from that experience."
For the older Hillsman, identical thoughts were shared when asked about the relationship he has with Fisher III.
"That's my boy," Hillsman said of Fisher III. "That's my brother. I look at him as like my blood brother. We came over here together, it was definitely an experience being at San Jose together. We realized a lot, we learned a lot. It's just nice to have someone that's so close to you over here. We always are around each other and taking care of each other in any way we can."
In Hillsman's case, the journey to Illinois was not far from home. Hillsman grew up in Champaign, attending Champaign St. Thomas More High School before playing for perennial power Chicago Simeon his senior year. For Fisher III, on the other hand, Normal was quite the trek. Fisher III attended Westchester High School in his native Los Angeles before signing to play at San Jose State.
During the 2017-18 season, the 6-foot-8-inch, 215-pound Fisher III showed his true colors, averaging 10.4 points (second on the team) and 6.3 rebounds (first on the team) per game. The 6-foot-6-inch, 213-pound Hillsman was right behind him, tallying 9.6 points and 4.2 rebounds per game. Hillsman averaged 6.7 points and 2.7 rebounds per game in his three seasons with the Spartans.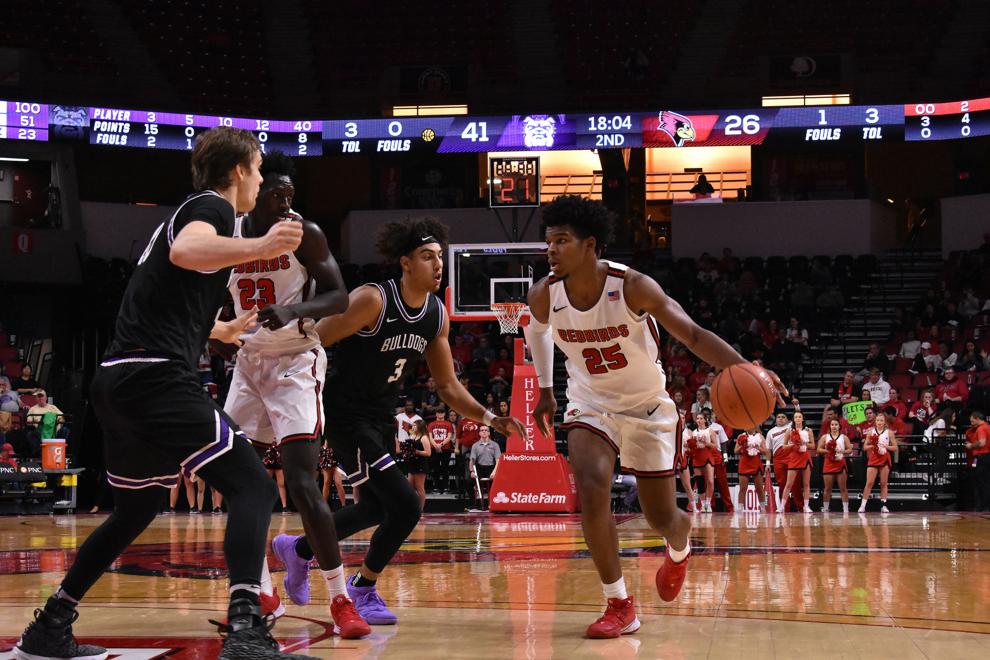 Although the team struggled to find success during his time there, Hillsman feels like he and Fisher III can bring a lot of positives with them from that experience to this year's ISU team.
"I would say we brought over a willingness to accept coaching and being able to push our teammates," Hillsman said. "Being able to give ourselves a chance to win, especially when we have so much talent over here. It's a possibility for us to win. At San Jose we were lacking in talent, so it's just our job to prepare to win every day."
ISU head coach Dan Muller echoed the importance of Hillsman and Fisher III's bond to this year's team.
"They're really close," Muller said. "They were there (San Jose State) together of course although Jaycee's from Illinois and Keith's from L.A. They've been through a lot of tough times together at San Jose State and even here last year. They certainly rely on each other and trust each other on and off the court."
For Muller and his staff, it was of utmost importance to add players for the 2019 class that had previous NCAA Division I experience. The Redbirds lost four players to graduation from last year's roster along with three players who elected to transfer, so the idea to add four experienced transfers paid off for Muller and company.
"Jaycee has shot it well and brings a lot of physicality," Muller said. "He can play a couple different positions naturally also at the three and the four. He's a good passer and is experienced. Keith brings emotional energy and a level of toughness that you can't really teach. (He brings) leadership and consistency with his energy level, and a competitiveness to him."
On a team where many members have not played a collegiate game before, Fisher III hopes he and Hillsman can be leaders whom the younger guys can look up to.
"Last year, we kind of saw the struggles that the team had," Fisher III said. "People were trying their hardest, but sometimes you just can't get it done. That's one thing that we strive to do, is make people understand that you can play your hardest and still fail. The key is persistence, keep trying without giving up knowing that you can get it done, but if you don't that's OK."
Fisher III and Hillsman will make their ISU debuts 7 p.m.Wednesday when the Redbirds welcome Belmont to Redbird Arena.