Last spring, the Redbirds shocked the conference — and the nation — in taking the Missouri Valley title and playing in the NCAA tournament.
The Redbirds, on the other hand, were not at all surprised.
Butler played an integral role in the Redbirds' success last spring. Starting in all 62 games during his junior year, Butler is the only returner for Illinois State University on the All-MVC First Team and MVC All-Tournament Team. Teammate Jack Butler earned Honorable Mention honors.
After splitting most of his time between third base and right field in 2019, head coach Steve Holm plans to return Butler to his high school roots as short stop.
"We have a lot of returners who will play key positions. Joe will move from third base to short stop," Holm said. "He's our best guy right now and your best player is usually at short stop."
Butler will likely play a leading role for the Redbirds on the field, as five starters from the previous year have been drafted into the Major Leagues.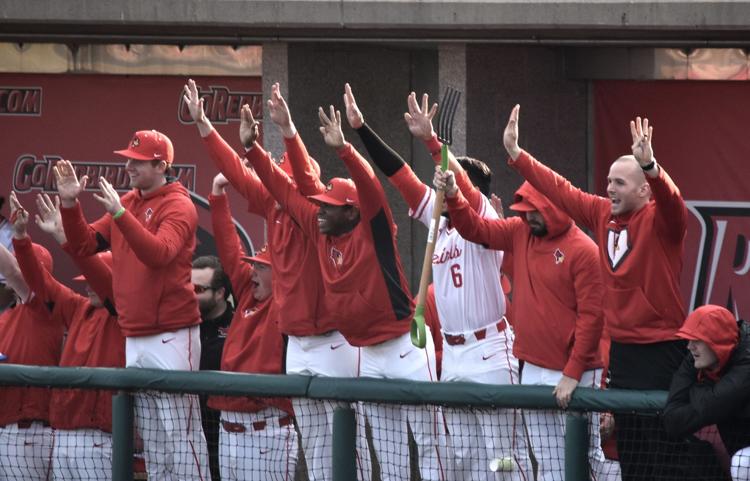 However, Coach Holm regards this as a good sign, as it is a reflection of the program's success.
"We were prepared to lose those guys, and I am very proud of them. It's really a good thing in college baseball when you lose guys to the draft. It means they played well, and when the team plays well it makes it easier to recruit new players again for that same purpose."
Despite the seemingly heavy losses, the Redbirds were tabbed to finish third in this season's MVC preseason poll. Holm and Butler both touched on the idea that the 'Birds have potential to finish much higher than that.
"We still have a lot of good bats in the lineup," Butler said on the team's offensive outlook. "We've got guys that, I've seen what they can do, and I'm very excited to see what we can put together as an offense."
Holm explained that he usually takes preseason rankings with a grain of salt, for "the race doesn't truly begin before the gun goes off."
Holm's goals for his crew this spring are similar to last year. He stated that his team certainly has the ability to be top three in the league, and anything short of that would be considered disappointing. 
Outside of conference play, the 'Birds will look to pick up some hefty non-conference wins to help their chances at a tournament bid. Games against Oklahoma, Arkansas and Florida State highlight the regular season schedule.
The 'Birds will rely on some fresh faces to achieve, and potentially surpass, their preseason rank. Graduate student Ryan Hutchinson will start at center field after sitting out due to injury last spring. Colton Johnson and Jordan Libman return from last spring's lineup and will join Butler in leading a crew of talented freshmen.
Holm looks to numerous newly recruited freshmen to be immediate impacts on the lineup. Ryan Cermak will likely see significant playing time at third base, filling in the vacancy left by Butler's switch to short stop. Trey Krause and Erik Kubiatowicz will take the mound for the 'Birds. Tanner Peterson is also expected to see time at center field.