Following her assist on the game-deciding goal late in the second half of Sunday's opening round win over Missouri State in the Missouri Valley Conference tournament, Illinois State freshman forward Shaina Dudas has been named MVC Newcomer of the Week.
Dudas also had a solid game Thursday against Northern Iowa, as she posted 2 shots on goal and 5 total shots.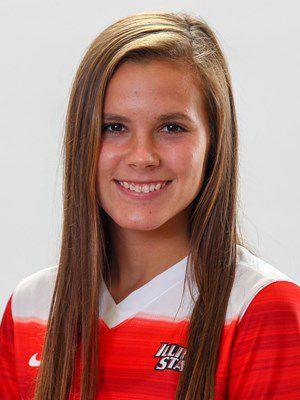 After her assist Sunday, Dudas now has two total assists and eight total points for her first season as a Redbird. The assist came on a broken play in the 76' minute of a 0-0 tie, setting up Abby Basler for the deciding goal. Dudas has also contributed 3 goals for the 'Birds this year.
Dudas and the Redbirds are set to take on top-seeded Loyola Friday night at 6 p.m. in the semifinals of the MVC tournament. The remainder of the tournament will take place in Chicago at the Ramblers' home field.