Although the Illinois State softball team has struggled this season with a 14-32 record with just one series left, a bright spot has been freshman utility player Emme Olson.
After leading the Redbirds in offense last week, Olson was named Missouri Valley Conference Newcomer of the Week for the second time this season.
The Redbirds split a pair of doubleheaders over the week with the first coming at Bradley, then the second coming in their home finale against Loyola Chicago.
Olson bashed a .667 batting average, 1.167 slugging percentage and .733 on-base percentage while hitting two doubles, three RBI's, two walks and totaling a team-high seven bases.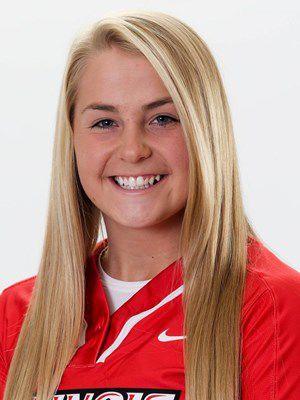 ISU (14-32, 8-10 MVC) currently sits sixth in the MVC and is set to take on ninth-place Valparaiso (15-27, 4-19 MVC) for a three-game series to close the regular season.
Friday is scheduled for a doubleheader with game one's first pitch set for noon and game two's first pitch set for 2:30 p.m. Saturday's season finale is scheduled for 11 a.m.