It goes without saying this season's MLB spring training is anything but normal. 
Spring training is usually about players preparing their bodies and mind for the upcoming year. But this year's spring training no one could have prepared for. After the NBA and NHL announced they were suspending their seasons due to coronavirus concerns on March 12, the MLB followed suit canceling the rest of spring training and suspending the start of the season. 
Originally the MLB was planning to go forward with the season as late as March 9. But that soon changed. Shortly after the suspensions of the season, the league announced that group practices were canceled, followed by the complete shutdown of camp and teams' faculties forcing all minor league players and most major league players to leave and return to their homes.
"It was frustrating at first for everybody. We were all kind of shocked because of how close it was to the season starting. It all just stopped at once," Minnesota Twins pitching prospect Brent Headrick said. "The day before we had a meeting talking about washing hands more and stuff like that, but they said we were most likely going to stay. But the next day came, they already had our flights ready and we were supposed to go home."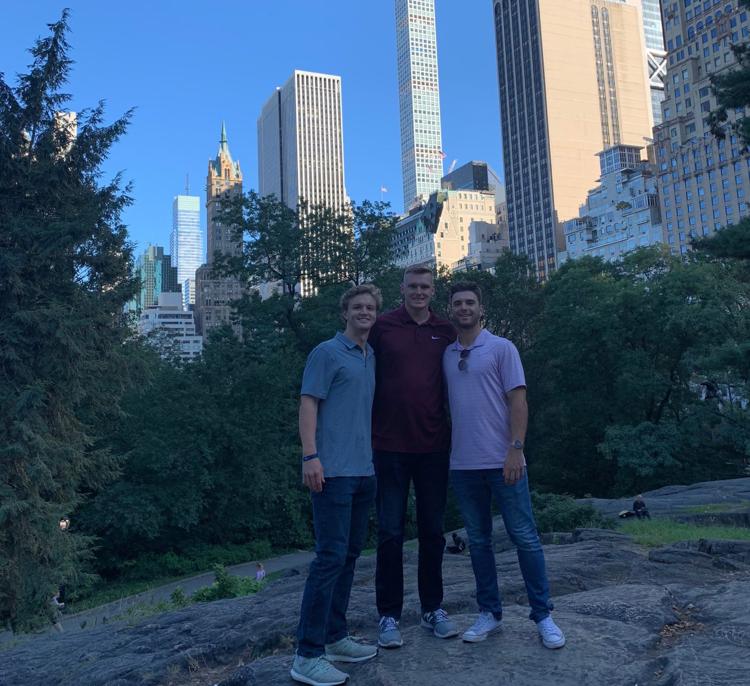 For the former Illinois State University stars Aeilts, Headrick and John Rave, the historic shut down coincided with their first spring training experience since being drafted in June 2019. All three players had been at camp since January learning how to go about a full professional season. 
"I learned quite a bit. Over spring training, you learn a lot about yourself and your body and what works for you and what doesn't," Headrick said. "Just getting yourself better and showing up every day is the most important."
Rave saw spring training as a chance to know what to expect for a full season of pro baseball.
"It is more of the day in the life of pro ball," Kansas City Royals outfield prospect Rave said. "Obviously with my first spring training, I wasn't sure what it was going to be like. I was doing well and getting better every day. I am trying to stay ready so I can ramp back up when we are ready."
After the MLB shut down facilities players left Florida and Arizona as quickly as they arrived. Now at home players are forced to find a way to stay in playing shape without the luxury of their home club's training facilities and coaches. 
Teams' facilities and public gyms have closed because of nationwide social distancing rules forcing players and teams to get creative with workouts.  
"The Royals sent us some at-home workouts to do," Rave said. "I have a family friend who has a batting cage that I've been able to use. Our strength coordinators were good about knowing that we would not have access to a gym. A lot of bodyweight stuff to keep up. They actually have me pretty sore."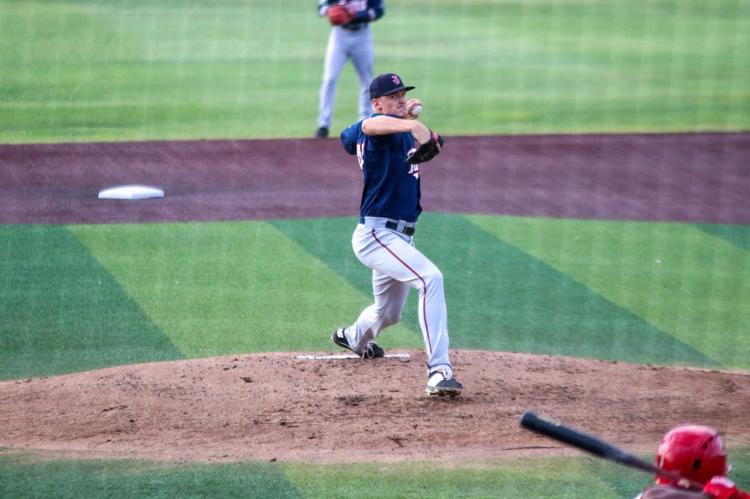 But not every player has the same luxuries. 
"For me, it is harder now that I am not in warm weather," Headrick said. "Not being able to play against other teams and to not be around teammates is hard. But you must find a way to get everything in and just wait and be ready for when they call us back. I am throwing every day." 
Baseball is like clockwork; there every spring with a grueling schedule ahead into the summer. For the players navigating a spring without baseball, this is uncharted waters.  
The absence of baseball has left fans and players waiting for the day baseball will be played again. 
"It is very strange. I just kind of have been rolling with it the best that I can. I have not tried to focus that I can't play and to make the most of it," Aeilts said. "I have not tried to focus on it being weird or strange. This is a big monumental event and will be a big thing in everyone's life."