The votes have been tallied, the ranks are set and once again, the Illinois State University women's basketball team is being overlooked. As the Missouri Valley Conference conducted its yearly preseason poll, the Redbirds were placed at fifth, a one-position improvement from the 2019-20 season.
Ahead of last season's stoppage, the Redbirds had been carrying tons of momentum heading into the Hoops in the Heartland tournament last March. Finishing the season on a 6-to-2 run, with a victory over No. 21 Missouri State University, the Redbirds were prepped to shock folks and steal the conference.
Now yes, that was last season. But having had the opportunity to do something special ripped away should push Illinois State University to new heights heading into the 2020-21 season. This team did not need an extra motivator, and now having one makes them that much more dangerous.
Exceeding every preseason rank during her three seasons at the helm, head coach Kristen Gillespie claims she does not pay much attention to the poll.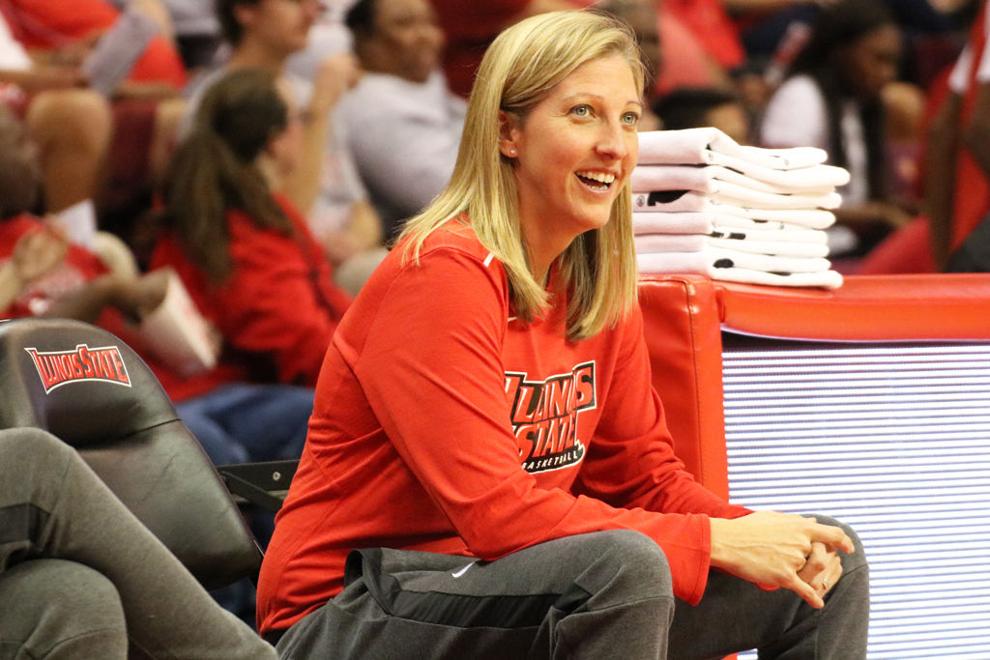 "It's someone's opinion and when it is all said and done, do I think we can finish better? Yes, but we have a lot of work to do before that," Gillespie said.
Currently it is just someone's judgment, but that envious feeling of proving your doubters wrong has been felt for years, and very well could be experienced again.
Hard work is in store for the Redbirds, as the pandemic and protests gave way to a three and a half week lay-off during the fall semester, building up rust.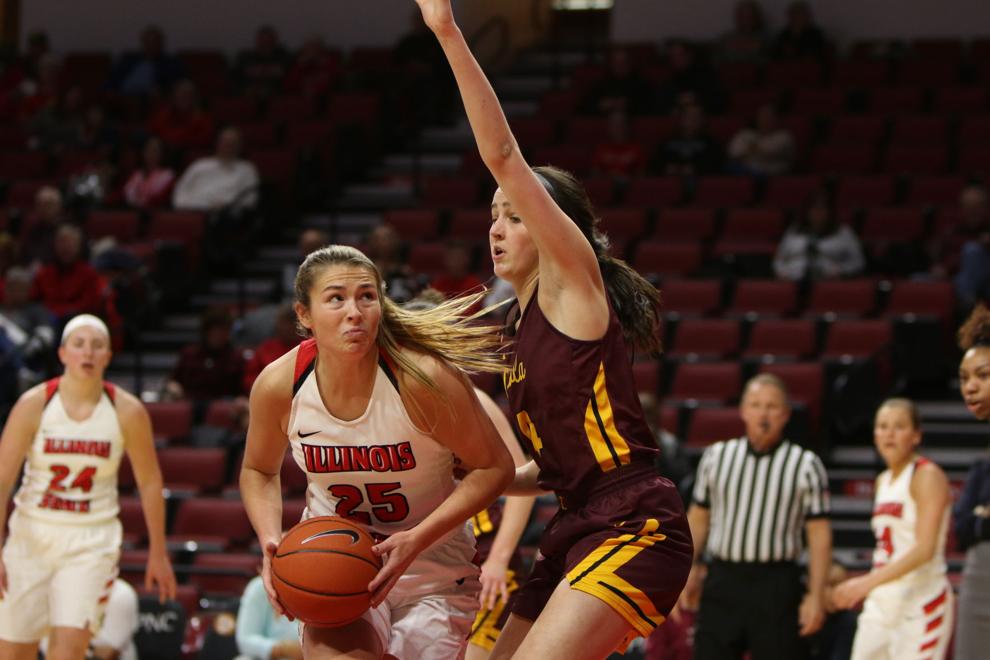 With the losses of leading scorers TeTe Maggett and Lexi Wallen, some may point to their departures as a leading factor for the Redbirds' placement. Stepping into their place though is a deep, experienced team ready to spread the ball with unlimited options.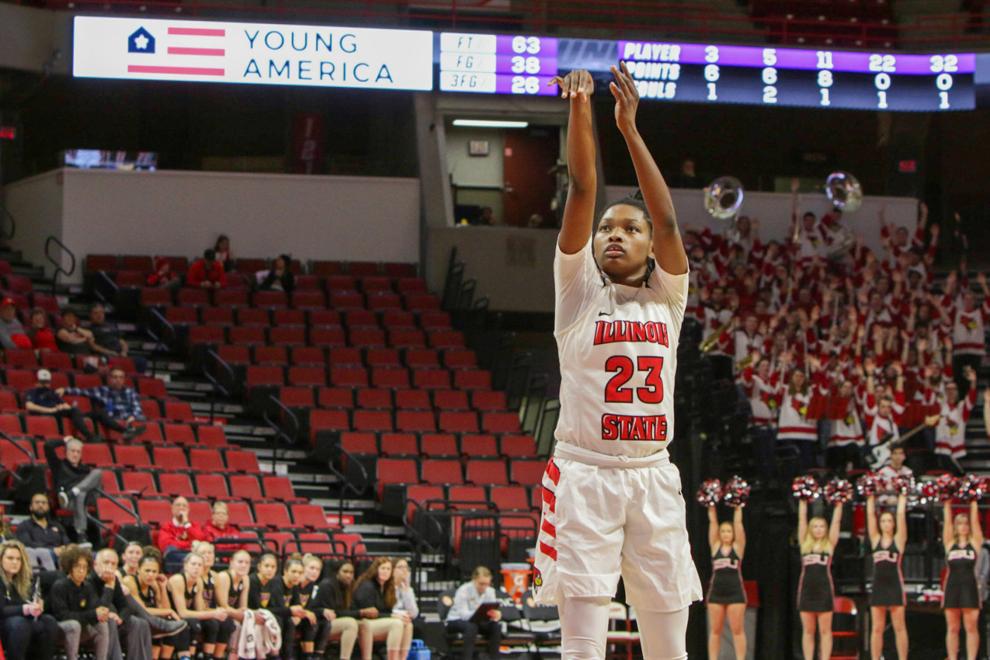 Juliunn Redmond and Paige Saylor take on leadership roles as seniors. Both women were fundamental pieces in last season's successful 19-10 (11-7 MVC) campaign. Redmond earned MVC Newcomer of the Year and Sixth Player of the Year honors, while Saylor was named part of the MVC All-Defensive Team.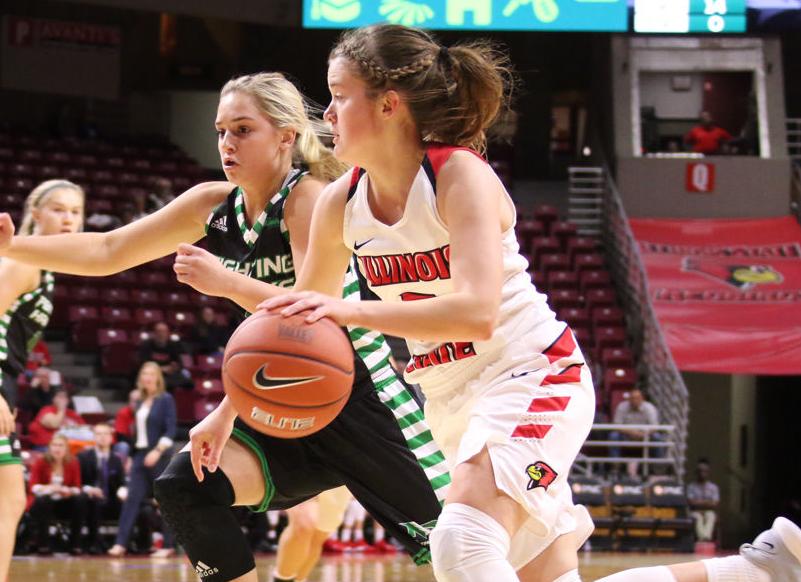 Three-point specialist Mary Crompton becomes the third threat on the squad and has been noted by Gillespie for improving as an offensive weapon.
Transfers DeAnna Wilson and Terrion Moore have received high praise from Gillespie since joining the team and could fill the void that Maggett and Wallen are leaving. Wilson joins the team after a year at Mobley Community College and Moore sat out last year due to transfer requirements.
While these five players are who I assume will have the largest impact for the Redbirds this season, remaining players will be adding a huge boost of depth that will be hard to match for conference foes.
There is so much potential packed into this 13-women roster that something special may be in store.
Lexy Koudelka, Kate Bullman and Ally Gietzel are just a few names who could have splendid seasons.
The MVC always packs a punch in head-to-head battles and this season should be no different. Gillespie was not read to address the ranking as disrespectful by the conference but I am. Five weeks until college basketball, anticipate the Redbirds to rattle some feathers and surprise their doubters.