Having a plethora of returning players, especially a large number of them starters, is a plus for any college sports coach.
For Illinois State University head football coach Brock Spack, however, he knows that having returning players does not necessarily guarantee an improved season.
"Just because you have a lot of players coming back, doesn't always mean you're going to be better," Spack said. "I think it is what those players did in the offseason, before we started training camp, that allows me to be a little more positive about where they are at. This team seems to hold themselves accountable."
With this apparent improved stigma from this year's crew, an extremely positive vibe glows from ISU coaches, players and fans about the upcoming season. This positivity has led the team to one goal for the 2019 campaign.
"I think 'championships' would be the word," redshirt junior quarterback Brady Davis said. "Just because we do want to win the conference, we do want to play for a national title. Just finishing, going to finish every workout, every run, every practice, every game. We just want to finish and I think that's where we fell short a couple of times last year."
As Davis mentioned, the Redbirds certainly fell short of their goals last season, as they lost four of their last five games en route to a 6-5 overall record. This fallout at the end of the year led to the 'Birds missing out on the playoffs for the second straight season, which is something that doesn't sit well with Spack and company.
"It's just not who we are," Spack said. "It's frustrating. Last year you can point to a couple of plays in a couple of games where we make two or three more plays we are easily in the playoffs. That's not fun."
A new year appears to indicate newer and brighter beginnings for a veteran Redbird club, as 39 letterwinners and 16 starters return hungry for vengeance.
This drive has been reflected on numerous preseason polls, as the 'Birds have been slotted as high as ninth in the FCS. ISU was also selected by league coaches and media members to finish third in the Missouri Valley Football Conference.
Among the returning starters is senior running back James Robinson, who has been racking up preseason awards left and right. The Rockford native was named to the 2019 STATS FCS Walter Payton Award watch list, a 2018 STATS FCS and HERO Sports FCS preseason All-American and a preseason MVFC All-Conference First Team selection.
This comes after Robinson led the conference in rushing yards (1,290) and was tied for second in the league with 12 rushing touchdowns. Robinson is among eight ISU players selected to one of the 2019 MVFC preseason All-Conference teams (Luther Kirk, Devin Taylor, Drew Himmelman, Andrew Edgar, Gabe Megginson, John Ridgeway, Christian Uphoff).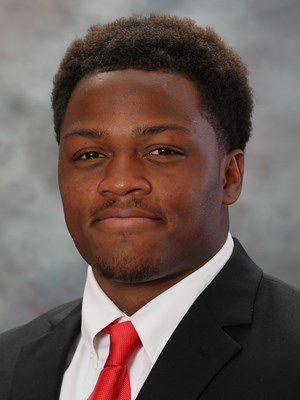 Robinson will look to share the load in the backfield, as junior college transfer Jeff Proctor enters the rotation. Proctor impressed during spring camp, and has solidified himself as a threat in the ISU backfield.
Davis returns for his second season guiding the ISU offense at quarterback after an up-and-down sophomore campaign. Despite this inconsistency, Davis indicated that fans should expect to see a completely different player on Saturdays this season.
"I hope the fans see a night and day difference," Davis said. "I'm so far ahead of where I was last year. Last year I was kind of learning on the run, and able to do some things but still not really comfortable out there. I've spent a lot of time with the coaches and a lot of time in the film room, so I really think you will see a guy that is complete control out there."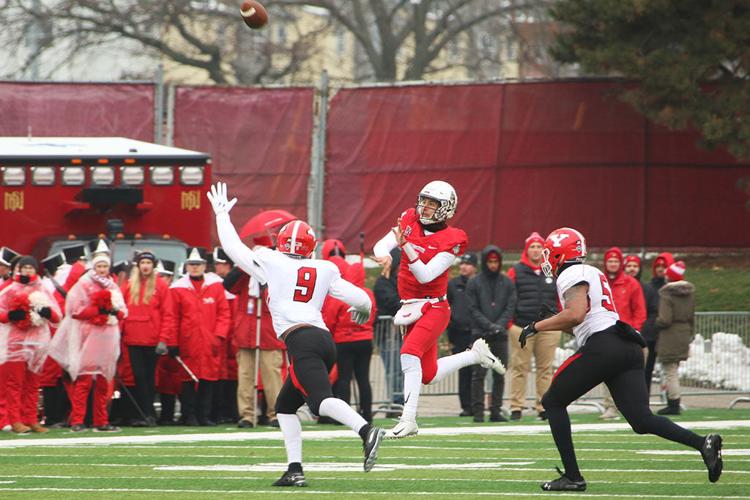 Although Davis seems to have gained more confidence in his abilities, he will have to cope with the loss of MVFC All-Conference First Team selection Spencer Schnell, who is currently impressing at Tampa Bay Buccaneers training camp. 
With the departure of Schnell comes an increased opportunity for other wideouts on the team, especially redshirt sophomore Andrew Edgar.
"I am excited to take leaps in my game," Edgar said. "I work very hard at this stuff, so obviously it's a very exciting time of the year. Working hard and having the bulldog mindset are kind of the mindset Spencer (Schnell) and I have, just to compete really."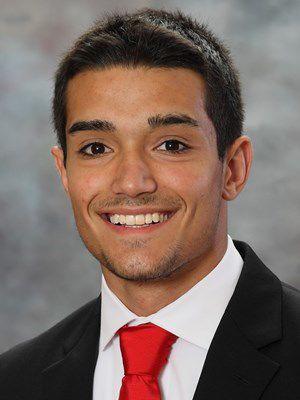 Anchoring the offense up front will be junior offensive lineman Drew Himmelman and senior offensive lineman Gabe Megginson. Both of these guys lead a talented and experienced front for the Redbirds.
The ISU defense has high expectations as well, as multiple catalysts return to a unit that was second in the MVFC in multiple defensive categories a season ago (behind defending national-champion North Dakota State). 
Senior safety Luther Kirk and junior defensive back Devin Taylor headline the defense as returning MVFC All-Conference First Team selections from last year. This experience in the secondary has helped guys like Kirk emerge as a leader of the defense.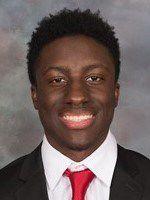 "I think coming in last year, the team was really looking for a leader and someone to step-up, and I was able to take that roll," Kirk said. "Now, I need to continue being a leader, continue being vocal. I think part of being a leader is bringing people up, and speaking up for the team."
Seniors Ty DeForest, Tuvone Clark and DeMarco Washington look to lead the linebacking crew, while junior Romeo McKnight will man the defensive end position. Sophomore defensive tackle John Ridgeway returns after making the MVFC All-Newcomer team last season.
Despite having a solid freshman season with the Redbirds, Ridgeway looks to improve even more for the upcoming slate and join Kirk as a defensive leader.
"Just keep doing what I'm doing, but get a little better at my technique and fire off the ball a  little harder," Ridgeway said. "Also just kind of bring up the team, the whole morale, and kind of get the energy flowing. I just want to be more outspoken. When I'm on the field I want to take control of the d-line and make sure everyone is on the same page."
While it is apparent that the Redbirds have a flux of veteran returnees and young talent combined, a season in the MVFC will certainly never be a cake-walk. ISU was one of five league teams selected in the STATS FCS Preseason Top-25.
Still, after a rocky 2018 season, Spack feels as though his group is more poised to handle early (and late season) success.
"I think this team is a little better suited for that because they've been through it now," Spack said. "A lot of those guys last year hadn't been through it. Every team has to build their own culture, and our group here, that's been a goal of theirs is to build their own culture. I think they've done a good job of that."
Spack and company will begin the season at 6 p.m. August 31, as they travel to Dekalb to take on FBS-foe Northern Illinois. The Redbirds' first home game at Hancock stadium will be at 6:30 p.m. on September 7.