Another former Redbird is set to join the professional ranks. 
Former Illinois State volleyball standout Jaelyn Keene has announced she is signing a contract with the ATSC Kelag Wildcats based in Klagenfurt, Austria.
"This opportunity is something I have been dreaming about since I was a little girl," Keene shared. "It is awesome to be able to represent the two institutions I studied and played at – Illinois State and UAB. The sport of volleyball has brought me more opportunities in my life than I could have ever imagined. Playing volleyball at ISU was so amazing and it is crazy to think the next step was going to play the beach at UAB. Now, I'm off to play volleyball in Europe for nine months. Sometimes it is still hard to believe it is happening."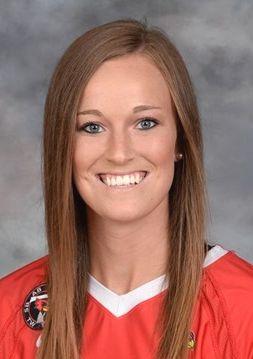 During her time at ISU, Keene never missed a game or a set over her four-year career. She started and appeared in all 132 games and all 492 sets. 
Over those fours years, Keene racked up numerous awards. At the time she was just the sixth player in the Missouri Valley Conference to be named to the All-MVC First team for four straight seasons. She was also named ACVA All-Honorable Mention team for four straight seasons.
After graduating from ISU in May 2018, Keene enrolled in the University of Alabama at Birmingham. During her only season as a Blazer, she set the single-season win record at UAB with 19 wins.
ed to the AVCA All-Region Honorable Mention for four straight seasons.