Having a successful ground game is essential for an offense to gain any sort of traction, as this opens up the field and keeps the opposing defense on its toes.
After generating just 51 total rushing yards on 28 attempts in last week's season-opening loss at Northern Illinois, Illinois State erupted for 353 team rushing yards in a 42-14 win over Morehead State Saturday at Hancock Stadium in front of a crowd of 11,256.

"It's good to be back," ISU head coach Brock Spack said. "I thought for the most part we played pretty well. There's some things we can clean up, I thought we didn't tackle as well as we did a week ago, and we had two turnovers that resulted in 14 points. But we got off to a really good start."
All-American running back James Robinson, who mustered just 16 yards on six carries a week ago, carried the ISU offense with 178 yards on 23 attempts. Junior tailback Jeff Proctor, who also managed just 16 yards last week, contributed 56 yards on nine carries. Junior quarterback Brady Davis added 89 yards on the ground.
"It's very good to get a win," Davis said. "That's what you practice for all off-season. Great to get a win in front of our home fans. Obviously we have a lot to work-on, but great to get a win and go home happy."
The Redbird defense was solid as well, limiting the Eagles to just two scores and 244 total yards of offense.
Robinson opened up the scoring for ISU out of the gate, as he capped off a 7-play, 89-yard drive lasting three minutes with a 16-yard scamper to put the
Redbirds ahead early 7-0 with 12:01 left in the first.
This was the first of three scores for Robinson, as he added a 34-yard touchdown late in the second quarter to jump ISU out to a 35-0 lead heading into halftime. His final trip to the end zone came from two yards out to open the fourth quarter.
"I think our offensive line had a better day today, and we had a better day offensively," Robinson said. "There was a lot of holes open, and a lot of guys had good blocks. That set the tone for us."
🚨 TOUCHDOWN REDBIRDS 🚨Not 1⃣, not 2⃣ but 3⃣ for @Robinson_jamess as he pushes the ISU lead to 35 points! ISU 42, MOR 7 | 14:23 Q4 pic.twitter.com/oBBq6yqmmM

— Illinois State FB (@RedbirdFB) September 8, 2019
The defense got in on the scoring action in the opening half as well, as senior linebacker Tuvone Clark picked off MSU quarterback Mark Pappas plunged into the end zone. The ISU defense totaled two takeaways in the game, both of which came in the first half.
"The quarterback was staring down his targets, and he was staring right at me," Clark said. "He threw the ball, and I don't think I could have gotten an easier pick than that. So when I got it, I just thought 'score'."
Pappas, who was named the Pioneer Football League Offensive Player of the Week after throwing for 236 yards and three touchdowns last week against Union College, was bottled up by the Redbirds all night. He finished going 13 for 27 for 125 yards and two touchdowns, while also tossing two interceptions.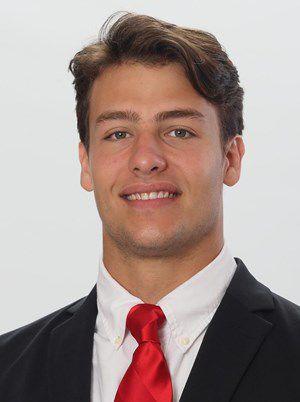 Davis, who also struggled a bit against NIU, seemed to build confidence through the air by using his running ability to catch the defense off-guard.
"I think that's going to be more part of the gameplan this year," Davis said of his running ability. "That's something we kind of lacked last year. I think if you can have a quarterback that can run the ball, that just gives the defense one more thing to worry about. So that's something we kind of want to establish this year, and it's good that we have it working early."
After scampering 52 yards down the sideline for a score in the first quarter, Davis found sophomore receiver Andrew Edgar for an 11-yard strike in the second quarter. Davis did throw two interceptions in the game, ending the contest going 8 for 22 for 130 yards and one touchdown.
🚨 TOUCHDOWN REDBIRDS 🚨@BradyDavis10 ➡️ @_andrewedgar for the 11 yard TD in the corner of the end zone! ISU 28, MOR 0 | 5:06 Q2 pic.twitter.com/P0zJ5Wny3E

— Illinois State FB (@RedbirdFB) September 8, 2019
For Edgar, this was his first time seeing game-action after sitting-out last week's game against the Huskies. Edgar was one of eight Redbirds to catch a pass in the contest.
The two scores for the Eagles came in the second half, the first of which ended on a miraculous 3-yard pitch-and-catch from Pappas to Jacob Peters on fourth down with 4:02 left in the third quarter. Peters' score came after Davis was picked off inside ISU territory to set the Eagles up in great field position.
MSU again capitalized on an ISU turnover, as backup quarterback Bryce Jefferson dropped the ball while scrambling, allowing the Eagles to quickly pounce on it. Pappas took little time to again find a wide-open receiver in the end zone, this time hooking-up with Geremiah Edison from 16 yards out with 7:25 remaining.
The two teams turned to second and third-string players from there, giving Spack a chance to let some of his younger players play.