With Illinois State and Indiana State tied for first place in the Missouri Valley Conference heading into the weekend, both teams knew that whoever took the series would also take sole possession of first.
After the Redbirds took game one, 4-3, and the Sycamores took game two, 13-1, it came down to Sunday's rubber match.
A stagnant start for the Redbird offense opened the door for an early Sycamore lead with ISU junior lefty Matt Walker on the mound Sunday at Duffy Bass Field.
Walker averaged about 4 2/3 innings per start coming into Sunday and lasted just four innings against Indiana State.
He gave up five runs (three earned) on five hits and three walks, while striking out four and taking his seventh loss of the season as the Redbirds lost, 6-1, Sunday, dropping to second place in the MVC.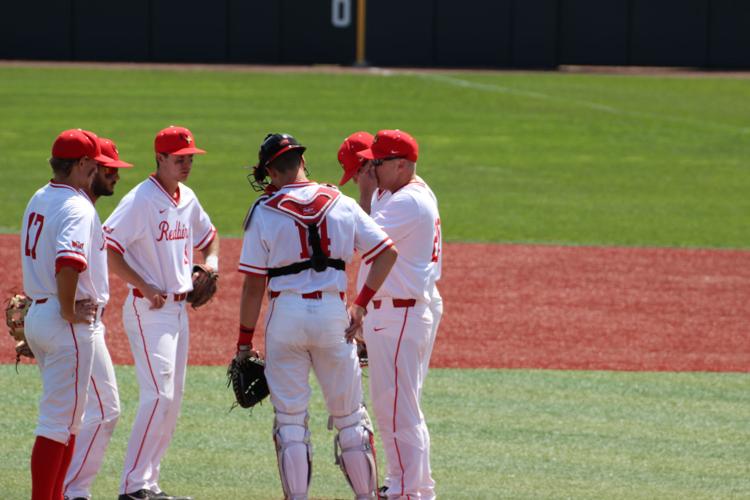 The Sycamores got to him early after back-to-back two-out walks in the third inning. Centerfielder C.J. Huntley knocked in the first run on a single, then after a hit batsman, first baseman Dane Tofteland ripped a two-run single to make it 3-0 after three innings.
Just as a lot of hitting is contagious to an offense, so is the lack of hitting.
"We got young guys that know a lot's on the line and they start pressing a little bit and that's what you get. College baseball is about momentum and we didn't get any momentum, but they got it there in the third inning," ISU head coach Steve Holm said.
After 5 2/3 innings of no-hitting the Redbirds, Indiana State right-handed starter Tyler Whitbread's 100th pitch went for Illinois State's first hit as a soft grounder by second baseman Derek Parola squeaked into right field, also scoring the Redbirds' first run.
Whitbread exited after six innings, allowing just the one hit and one run with five strikeouts and a walk.
"Give credit to their guy [Whitbread], he gave up one hit in six innings. Every time we had a little bit of momentum on the pitching side, we'd come back and it was just 1-2-3 it felt like," Holm said.
Indiana State added two more runs in the fifth inning off ISU left-handed reliever Colton Johnson, however, both runs came unearned off a passed ball and fielder's choice.
Since then, Johnson tossed four more innings and suffered a no-doubt solo home run in the eighth inning. He finished the game out for the Redbirds with five innings pitched, one run, two hits and a walk.