Recent struggles for Illinois State football snowballed further with its 26-16 loss at Northern Iowa Saturday afternoon.
Senior quarterback Jake Kolbe got the nod under center with junior quarterback Brady Davis' shoulder injury, but it may not have made a huge difference who was signal-calling at the UNI-Dome.
ISU's offense was a struggle all day, and it was run-heavy early on. The two teams traded field goals in their first drives, then UNI added three more field goals before finally scoring a touchdown. The Redbirds also committed two turnovers in the first half.
"Again, we spot a good team's points. Particularly on the road, you can't do that, we can't do this to our defense," ISU head coach Brock Spack said. "Our defense fought very hard and they got put in really bad situations and were able to force field goals, but when you go out there and you can't defend a play, and it's a touchdown before you even get there, it's hard to do that."
The score was only 3-3 after the first quarter, but the wheels began to fall off in the second quarter for ISU (5-4, 2-4 MVFC).
"We put them [ISU defense] in a real tough bind today, it was just real difficult. I'm just excited they didn't cave in and give up touchdowns instead of field goals because this could've gotten out of hand quickly," Spack said.
The Redbirds gained zero first downs, with only six passing yards and seven rushing yards in the second quarter, while UNI picked up nine first downs and 16 points.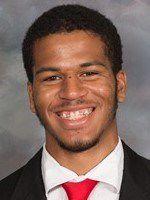 It was another frustrating day for the Redbirds' running game, as they were held to only 35 total rushing yards.
Junior running back James Robinson was once again held to under 50 yards, finishing with 40 rushing yards on 16 touches, and junior Markel Smith managed only three yards on five carries.
Despite struggling to run the ball, ISU still ran it 15 times compared to seven pass attempts in the first half.
The offensive line struggled to block for Robinson and Kolbe, allowing three sacks, including a sack fumble that was luckily recovered by Donavin O'Day inside ISU's own five-yard line.
After Redbird center Garrett Hirsch allowed another sack in the first half, Spack felt that was enough to replace him with Drew Bones in the second half.
"I saw him sack Kolbe again and I just had enough. It was a one-on-one block, they're playing 3-4 [defense] which our guys see every day in practice, and you got to be able to block that guy," Spack said.
The defense did all that it could, but the Redbirds allowed over 100 rushing yards for the first time this season.
UNI senior running back Marcus Weymiller carried most of the weight with 117 rushing yards on 30 carries and one touchdown.
Weymiller also equaled the longest play for the Panthers with one 42-yard reception. Quarterback Eli Dunne hooked up with Briley Moore for another 42-yard reception as well.
Dunne finished with 262 passing yards, going 17-for-32 and no touchdowns.
The Panthers' defense found the end zone with a 31-yard interception return by Duncan Ferch for the game's first touchdown in the second quarter. 
ISU's opening drive of the second half began well, gaining 24 yards in four plays, but ended abruptly with Kolbe throwing his second interception to Korby Sander, who returned it 31 yards, and set up another UNI touchdown.
"UNI is a great team, they have a great defense. We just couldn't get anything going at first, and that starts in practice. We need to do better in practice," ISU junior wide receiver Braxton Haley said.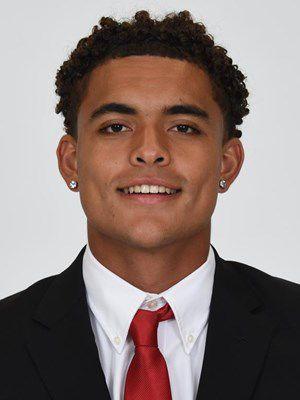 Haley found the end zone for ISU's second touchdown on a 38-yard reception when he was wide-open streaking downfield in the fourth quarter.
A two-point conversion failed after the score, as Robinson was stuffed yet again for no gain.
"We move forward, we have to try to figure out why the slow starts. We just couldn't get anything going on offense early in the game. Full first half was abysmal, really," Spack said.
With this loss, the Redbirds will need to win their final two games of the season for any hope at reaching the FCS Playoffs.
ISU drops its third game in a row, while UNI bounces back from a loss and improves to 5-4, 4-2 MVFC.
The Redbirds will head to Terre Haute, Indiana, for their final road game of the season next week.
The Indiana State Sycamores won a three-overtime battle against South Dakota this week 51-48, and they currently sit at 5-4 overall, 3-3 MVFC.
Kickoff between the Redbirds and Sycamores is set for noon Saturday at Indiana State University Memorial Stadium.