After a disappointing 2-5 finish last season, the Illinois State gymnastics team took its first step to an improved 2019 with head coach Bob Conkling announcing the Redbirds' schedule Wednesday.
The 2019 season includes three-straight home meets, eight road meets and four rematches from last season.
"The team is motivated and training hard and I believe we could have a very strong season ahead of us, as long as we stay focused on daily improvements during our pre-season training," Conkling said. "This season will be very exciting with the team competing against at least five if not more nationally ranked teams."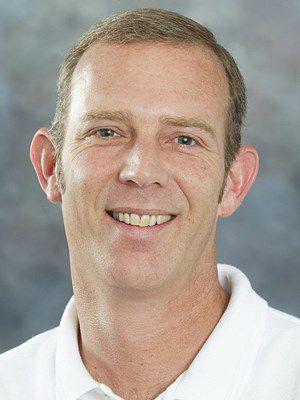 The Redbirds will first fly to Anchorage, Alaska, for a meet against the University of Alaska Anchorage on Jan. 6.
ISU beat the Seawolves last year at Horton Field House by a score of 188.825-186.15.
"We have a tough, but strong schedule this year. We are going to Alaska to compete against Alaska Anchorage, which will be a great start for our season," Conkling said. "We have some other very strong competitions this year, with the last regular-season meet at Nebraska being the toughest."
From there, the Redbirds will travel to Mount Pleasant, Michigan, to rematch with Central Michigan on Jan. 11.
ISU faced CMU twice last year, dropping both meets home and away. ISU will face the Chippewas again next season on Feb. 1 at Horton Field House.
After its first three road meets, ISU returns to Normal for its home-opener against Midwest Independent Conference foe Southeast Missouri State on Jan. 25.
ISU dropped its lone match against SMSU last season 193.3-191.175.
The Redbirds will round out their home schedule against the University of Illinois-Chicago on Feb. 9 at Horton Field House before hitting the road for six more meets to finish the season.
The Redbirds take on the University of Denver on Feb. 16 and Ball State on Feb. 24.
ISU returns to Illinois for a pair of in-state meets as it first travels to Northern Illinois on March 1, then to the University of Illinois at Urbana-Champaign on March 9.
After that, the Redbirds wrap up their regular season at Nebraska on March 16, and will then head to Centenary College in Shreveport, Louisiana, on March 22.