After Loyola assistant coach Bryan Mullins accepted Southern Illinois' head coaching gig March 20, it seems as though Illinois State assistant coach Brendan Mullins will reunite with his brother.
Left vacant by Missouri Valley Conference legend and former SIU head coach Barry Hinson, the younger Mullins not only prepares for his first season as the Salukis' head coach, but will have his older brother along with him for the ride.
Mullins, 33, has accepted a position at SIU Monday, coaching alongside his younger brother Bryan.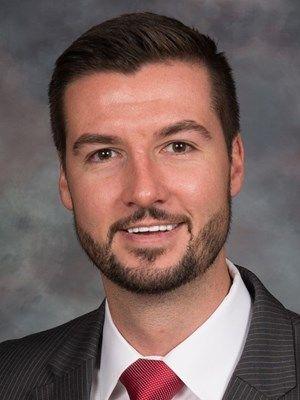 Mullins has spent the last two seasons at Illinois State as recruiting coordinator and an assistant coach under head coach Dan Muller. He is credited for the development of players in First-Team All-MVC guard Phil Fayne and former MVC Newcomer of the Year Milik Yarbrough.
"[Mullins] did a great job," ISU head coach Dan Muller said. "I grew as a coach because of him. He's really passionate about the game, he cares about the players and wants to get better. He's got a great work ethic and has really impacted the program in a lot of ways. Academics, recruiting, coaching, skill development, relationships with players and relationships with people in the community... We'll miss him."
Mullins' coaching career spans over the course of 12 years, previously contributing to programs in Illinois-Chicago (2015-17), Wright State (2010-14), Green Bay (2009-10) and Mercyhurst (2007-09).
Mullins was also a four-year letterwinner at St. Michaels College in Vermont as he is one of the most prolific three-point shooters in program history, ranking fifth with over 200 career treys.
Mullins attended Downers Grove South High School in the Chicagoland south suburb of Downers Grove, where he led the Mustangs to an IHSA Elite 8 appearance in 2003.