After traveling to Chicago and serving Loyola its only conference loss this season, the Illinois State soccer team knew that defeating the Ramblers a second time on their home turf would be no easy task.
Despite a hard-fought battle throughout, the No. 4-seeded Redbirds' season would ultimately come to an end as they dropped a 2-1 decision to the top-seeded Ramblers Friday evening in the semifinals of the MVC tournament.
"This was a good soccer match, it really was," ISU head coach Brad Silvey said. "Loyola is a great sight, they really are. They got a lot of things. Speed, they've got technique, they've got physical size and dominance.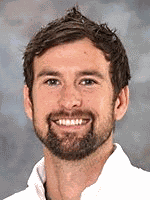 "Conceding the two goals in the first half was tough. However, all credit to our kids. They did a tremendous job trying tackle a pretty heavy task in the second half."
The Ramblers took very little time to get on the board, as a cross kick from Lindsey Hardiman allowed Madison Kimball to find the net past ISU goalkeeper Haley Smith in the seventh minute to give Loyola a 1-0 lead.
Loyola would score again later in the first half as Taylor Lambouris' free kick was headed in just over Smith's outreached hands by Jenna Szczesny in the 31st minute to make it 2-0.
At the halftime, the Redbirds had just four shots compared to Loyola's eight. This would change a bit in the second half, as ISU began to turn up the aggression.
Mikayla Unger would finally break the scoreless streak for the 'Birds as she scored off of a deflection in the 52nd minute to make it 2-1.
Although his team was unable to advance to the championship round Sunday, Silvey was very proud of his team's effort.
"Our response was admirable," Silvey said. "It turned into a pretty exciting semifinal. At the end of it all, I'm really proud of our team. Really proud of their effort ... to bitter end. That was fun to watch."