There is something about playing under the lights at Adelaide Street Field that has reinvigorated Illinois State soccer.
ISU (7-5-2, 1-1) defeated Evansville (4-9, 0-3) 3-0 Saturday thanks to a pair of goals by freshman Sarah Lafayette and one from senior Kelli Zickert. Sophomore goalkeeper Haley Smith also got her seventh shutout of the season after only making two saves as a result of a strong defensive performance from the Redbirds.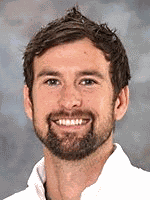 "We think, more often than not, the best defense is a good attack," ISU  head coach Brad Silvey said. "And I think you finally saw tonight real Redbird soccer. How quickly we were able to win the ball back when we conceded it. Those transitional moments, that's what we've been working on. That's what we've been coaching, and everything was on point tonight."
The ISU offense has begun to fire on all cylinders, as it has scored seven goals in the last two matches. Saturday marked the second straight game ISU had a player score two goals, as Emily Dickman also scored a pair in a 4-1 victory over Illinois-Chicago Wednesday.
Despite missing both Angel Krell and Hannah Rodgers due to injury, ISU got help early on from Lafayette.
Making only her fifth start of the season and first since Sept. 14 at Marquette, the Normal native began the scoring 7:09 into the match at with her third goal of the season after getting by two of Evansville's defenders. ISU dominated the remainder of the first half, outshooting the Purple Aces 19-3 at the midway point of the match.
Zickert's third goal of the season came at 65:19 when her corner kick found the back of the net. It is the second straight game ISU has scored off a corner kick.
"It was one of our things going into our season this year that we didn't want to work on set plays just once a week, or periodically or when it was convenient, which is kind of what it's been the past couple of seasons that I've been here," Silvey said. "We wanted to implement it more frequently within our sessions and persistency has paid off."
Five minutes later at 70:59, Lafayette sealed the win with her fourth goal of the year, completing the first two-goal game of her collegiate career. Sophomore Brittany Paganucci also earned her first point of the season after assisting on the goal.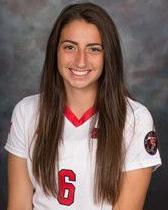 "It's definitely exciting," Lafayette said. "It's not the best situation with a senior [Rodgers] and a junior [Krell] that got hurt last game on the bench, so, [I'm] just trying to play for them and doing what they would do."
Saturday's match was the second of five night games in a row for Illinois State. When hosting a match at night, Silvey believes that not only do his players enjoy playing at that time of day, but that the late start also forces the visiting team to have to think outside of the box when preparing for the game.
"I enjoy the atmosphere and I think the girls get up for the atmosphere as well, playing underneath the lights here at Adelaide [Street Field]," Silvey said. "It also puts our opponent kind of in a tough situation where if they want to come down the day before, they end up spending a lot of time doing who knows what throughout the day, where we're at our homes. We have a very controlled environment and a very familiar environment when we're hosting those games late at night, where the traveling teams, they have to kind of get creative throughout the day."
The Redbirds continue that streak of night games at 7 p.m. on Wednesday when they host Missouri Valley Conference rival Loyola Chicago.