Illinois State volleyball (10-7, 3-2) snapped a two-game losing streak Friday night after sweeping the Drake Bulldogs (7-12, 1-5)  in three sets.
ISU got out to a hot start from the first serve, going on a 4-0 run to open the match.

A balanced scoring attack led by juniors Sydney Holt and Kaylee Martin were key for the 'Birds after the Bulldogs would battle back, trailing 10-8.
The Redbirds would stand their ground, never trailing throughout the set for a 25-22 win.
Freshman Kaity Weimerskirsch continued her impressive play for ISU, opening up the set two with her second service ace. 
The Bulldogs took advantage of some Redbird errors this time around, taking a 10-7 lead and forcing the 'Birds to burn their final timeout of the set.
The adjustments made by head coach Leah Johnson during the break paid dividends, as ISU used an 18-12 run to close out the second set with a 25-19 victory.
Illinois State used its momentum to keep on rolling into the third set, jumping out to an 11-6 run before Drake used its first timeout. 
The Bulldogs would have no answer for the Redbirds' scoring onslaught. 
Martin continued her dominant Missouri Valley Conference play with a team leading 14 kills, as the Redbirds would cruise to a 25-15 set three victory.
The match sweep marks the third conference victory of the season, as well as the third time Illinois State has swept a MVC opponent.
The victory also snaps a season long five-game road losing streak for ISU.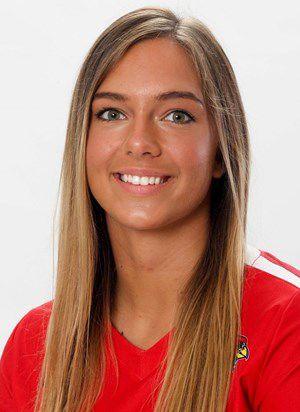 The struggles away from Redbird Arena is something team captain Stef Jankiewicz looked to improve on following last week's loss to I-74 foe Bradley.
"I think it's been small errors in small moments that take control of the game," Jankiewicz said. "At home with our surroundings we're able to control it better, I think as we go on in the season that's something you'll see change. We'll be able to control those small moments."
Up next for Illinois State is the finale of its two-week road trip against Northern Iowa (11-8, 5-0)
First serve between the Redbirds and Panthers is set for 5 p.m. Saturday.