After coming off one of the most successful regular seasons in recent memory, Illinois State University Women's Basketball looks to take it one step further this season.
After posting an 11-7 record in the Missouri Valley Conference, and an overall 19-12 record, the 'Birds shot up the standings, finishing in fourth. With the first winning season under third year head coach Kristen Gillespie, morale is still high heading into the 2019-2020 season, despite being selected to finish sixth in the MVC Preseason Poll.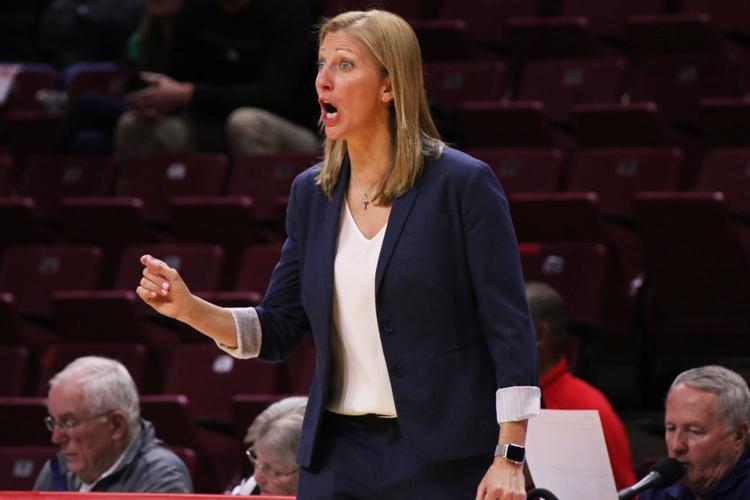 Six newcomers overshadow the huge losses of Simone Goods, Katrina Beck and Viria Livingston. With a team incorporated mainly with youth, building team chemistry is the first thing that was on the mind of Coach Gillespie.
"We had a really unique opportunity in August to take a 10-day trip to Italy, and it was everything that it was cracked up to be and more," Gillespie said. "Our players were fantastic just from a team-bonding standpoint."
"We fit as much as we possibly could as sightseeing and culture and all that good stuff, but what I think benefited the most is 10 days close quarters. That's a lot of time to spend with one another, and with six new faces I think it kind of accelerated that chemistry/bonding."
Traveling to the other side of the world is an opportunity that many would take just for the sightseeing and culture alone, but being in Italy to play basketball was a chance for the team to develop and learn from overseas players.
"I thought we played pretty well over there, very different type of game, very physical, little air conditioning. It got us a little tougher so to speak, but I think it has really carried over into our practices," Gillespie said.
With both Terrion Moore and Maya Wong unable to play this season due to transfer issues and Wong taking a redshirt season, the other four newcomers will be tasked with having a part in making this team successful.
"Those new kids will be asked to contribute this year, some probably sooner than others, but for us to reach our potential we need to utilize the depth that we may not have had in the past," Gillespie. "Getting everyone on the same page, it has taken some time. We are running a little bit of new offense, so a lot of it is new for everyone."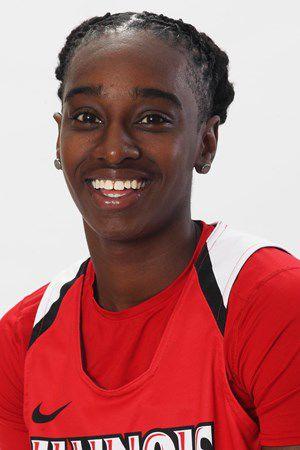 Although several newcomers will have an influential part in the lineup for the Redbirds, team captain TeTe Maggett looks to step forward in leadership points.
"My leadership role has really come up a lot; I've had to be a lot more vocal and help out my younger guys."
Leading the team last year in points already made Maggett a leader on this team, but now being a senior and being named to the MVC Preseason Team has increased her responsibility.
Coach Gillespie knows she hit the jackpot when Maggett joined the team last season, and after one season together, Gillespie already has a soft spot for Maggett.
"I really hope she has the best season," Gillespie said. "She's hungry, and she still knows she has a ton to prove. But what I love about TeTe, I think she wants our team to finish a little bit better than we did last year, I think that strives her every single day."
Last season, Maggett was awarded the Newcomer of the Year for the MVC, and many are looking for the 'Birds to be in contention for that prestigious honor once again with player and transfer junior Juliunn Redmond. Transferring from Tallahassee Community College, she won a National Championship in her first year with the team.
"She is gonna impact the game in a ton of different ways. There will be games where I think you'll see her score a lot, games that she'll be our go to defender, she is an outstanding shot-blocker, and she's a competitor, and that's what I think I like the most," Coach Gillespie said.
"She's a proven winner and I thinks she brings a little bit of what the girls call swag, a little toughness. I like that and I think that's something that we need, and she definitely brings that to the table."
Several players on the team note the new offensive game plan that is being implemented for the upcoming season. With the primary focus being on offensive efficiency, it has been a fun challenge for the coaching staff and the players.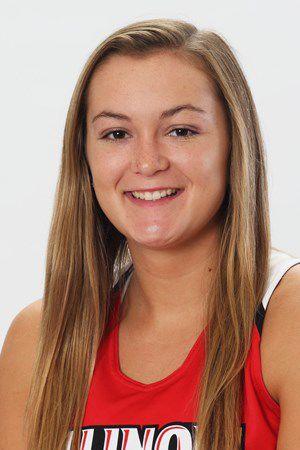 Sophomore Kayel Newland recognizes the differences in the team this year, and is excited to showcase the new offense.
"Our team is super different this year, and so we are going to play with a different style, we are going to be faster, throw up a few more shots because we are smaller this year, we don't have Simone as that huge inside presence," she said. "I'm just gonna try and help the team any whatever way I can and hopefully build from last year."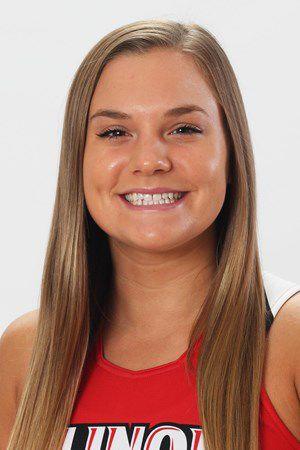 Piggybacking off of what Newland said, junior Paige Saylor noted that the team has really buckled down and relied on one another through the difficult process.
"Our whole coaching staff and obviously our team is so competitive, but they just talk about our three main values are effort, attitude and focus. So that has kind of been our solid foundation, just focusing on those three things every day and it's really helped in turning this program around," Saylor said.
Coach Gillespie and her staff have been tampering with this new offensive scheme for months and having smaller players have truly opened the door to quicker paced basketball.
"We do say we will play four guards quite a bit, I also know there is gonna be many times that we will have those two traditional posts, and I will tell you those three kids have done an outstanding job of really anchoring us down low. Not only on the offensive end but rebounding the ball," Gillespie said.
Many of the players cannot wait to get back on the floor in the red and white, especially graduate student Lexi Wallen and Redshirt Freshman Mary Crompton. Wallen spent her last four years in a volleyball uniform for the 'Birds, joined the basketball team in December last season and decided to return for one more year of eligibility.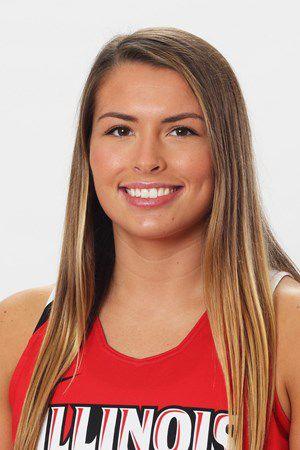 "It's kind of funny coming to the arena and watching volleyball and not being a part of it, but I feel so into basketball that I don't even notice that I'm not playing volleyball. I'm really excited to finally get games going, cause I'm used to starting right when school starts so it's like kind of a different thing waiting around, but I'm really excited our games are coming up," Wallen said.
Crompton missed the majority of last season after sustaining a knee injury, so the curiosity around if Crompton is 100% heading into the season was on many people's minds at media day. Coach Gillespie cleared the air quickly with a resound, "Yes, she is, thank goodness."
"She is playing really well; she did not play in Italy recovering from the knee then she developed a stress reaction in her shin. That put her back, and we were really cautious with that. She probably could have played a little bit in Italy, but I would rather have her play in November, December, into the valley then three games in Italy," Gillespie continued.
Many of the players are itching to finally play in the newly renovated Redbird Arena, and while attending several volleyball games allowed the players to witness the renovations, they want to feel the difference on the court. Newland probably summed it up best.
"I remember when they said the bleachers were going to be closer, but I didn't know exactly what to expect, and they are, it's cool," Newland said. "We've been here for some volleyball games, and it's just kind of a different feel this year with the new team and the new arena, and so hopefully we can get a whole bunch of fans here and live up to the expectations."
Many are rooting the Redbirds to exceed their expectations this season, and those expectations start with their first game against Lindenwood in an exhibition. The game will take place at 7 p.m. Nov 5 at Redbird Arena. ISU will begin its regular season slate at 7 p.m. on Nov. 5, where it will host Truman State at RBA.