A quiet journey for newly suited Jacksonville Jaguars running back James Robinson turns upside down as the undrafted rookie makes his first start for the team on Sunday in the debut of the 2020 season. While not being on the team long, Robinson has made an immediate impact. Even though Robinson boasts a mute persona, the former Illinois State University Redbird has burst on the scene in Duval County, and is only getting started.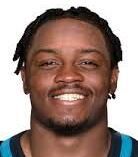 While no nerves seemed to be exhibited by Robinson, he admitted that it hasn't really hit him yet that he is starting on Sunday. 
"I have 10 other guys on the field with me that's working for the same goal and that's to win. So, no, I'm not nervous at all," Robinson said. "I always kind of go about things the same way. I'm quiet, so I don't really let things get to me. So, I mean no, it hasn't hit me." 
Making it this far in such a short span of time is something very few have accomplished. Having secured the starter role for at least Week 1, Robinson realizes that 16 weeks are set to follow, meaning there is still plenty of work to be done. 
Robinson alluded to his hard work so far, "I would say it didn't pay off just yet. I mean I still have to play, but it means a lot for me and my family. I'm in a position to try to take care of them, well, I will take care of them, but it's a long season and I still have to continue to work hard and just go out there and help my team," Robinson said. 
After a monstrous season as a Redbird senior in 2019, Robinson had many eyes on him heading into the draft and felt good about his chances of hearing his name called on draft day after a decent performance at the combine.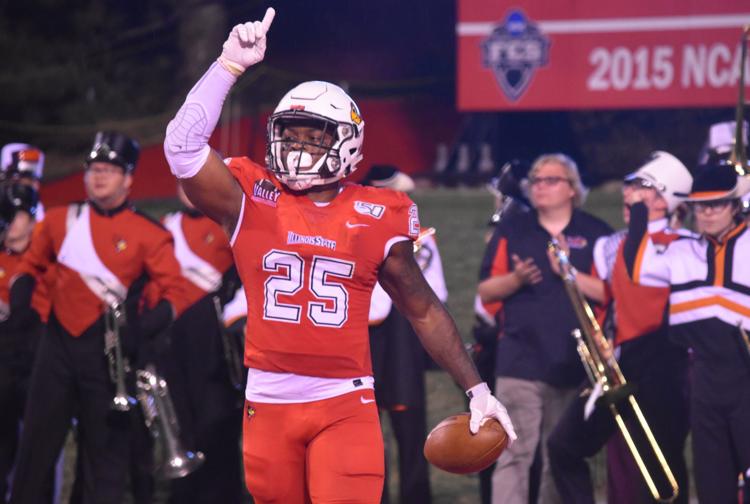 "Yeah, once I left, I felt like I did pretty well and I would have a good chance of being drafted. Honestly, everyone wants to get drafted, but towards the end, it wasn't really looking good. So, I was waiting on a team to call and pick me up and the Jaguars did and I'm thankful for that," Robinson said. 
Finding himself as an undrafted free agent, Robinson noted the two teams that contacted him after the draft were the Jaguars and San Francisco 49ers. Obviously, as Robinson has chosen the Jags, he has found himself in a position to start, but it wasn't without a little change-up on the roster. 
On Aug. 31, the Jaguars announced the waiving of former starting running back Leonard Fournette. Fournette with the Jaguars posted 2,631 rushing yards and 17 total touchdowns during his two-year stint with the team.   
It came as a shock to many members of the team, including Robinson, as it is not every day a prominent player just gets cut out of the blue. 
"When it happened, it was right before a team meeting and so everyone in the room was kind of just shocked because obviously he's been practicing with us the whole time. It kind of just happened. After that, it was just kind of like the next guy up and I just kept going out there and doing what I can," said Robinson.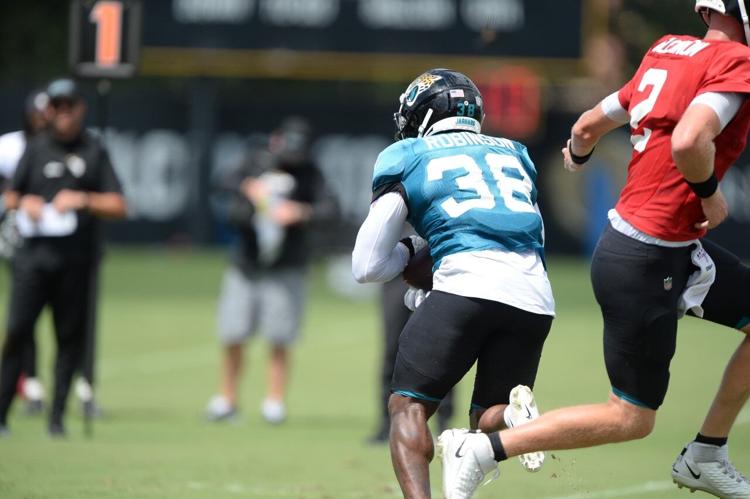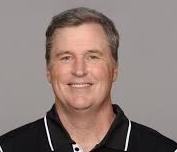 Jaguars head coach Doug Marrone spoke on what he has seen from Robinson through training camp and practice leading up to his debut. 
"As far as what he's done in practice during the week, he's handled his business like a pro. When you watch James in the building, there's a confidence about him but not a cockiness. I think there's a really good balance for him and nothing seems too big, nothing seems too small." 
Marrone talked further on what has separated Robinson from the committee of backs. 
"You're looking at someone that, at least from my view, is very high character, very team oriented, very much trying to do it the right way, really being a good example because like I said, he's not a 'rah rah' type guy," Marrone said. 
As time ticks down to his NFL debut, could this be the start of a tremendous career for the rookie? Redbird fans who got to watch Robinson for four years know what the newcomer can bring to the field, and Jaguar fans could soon realize that too. In a brief response to see if he'll be ready to go on Sunday against the Indianapolis Colts, a confident Robinson remarked, "Yeah, of course."