After a NCAA tournament  birth  last season, Illinois State University's Kendal Meier is excited to have a chance to return to the volleyball spectacle this season. 
 Meier is in her junior year at ISU,  and has been counting down the days until she gets to step back onto the court and compete again.   Meier is a libero on the team, a position known for having a specialized set of skills on the defensive side of the ball. 
"I'm really excited to compete," Meier said. "To actually implement our
defense that we train really hard on against hitters that are top of the nation. Nothing more that you could ask for." 
A defensive specialist in her own right,  Meier  is confident in her  team's
 ability to be one of the best defensive squads throughout the tough Missouri Valley Conference. 
"I'm really excited to better my defense overall." Meier  said. "Knowing that we have a strong defense no matter who's in the position is really exciting and nice to know." 
After reaching the tournament for the first time since 2014  last season, Meier was aware that the journey had just begun. Being at the top of  the  MVC  comes with having a target on your back.
Having many of the other  teams  vying to get an upset on the reigning  co-champions means having to put in twice the amount of work to come back even better.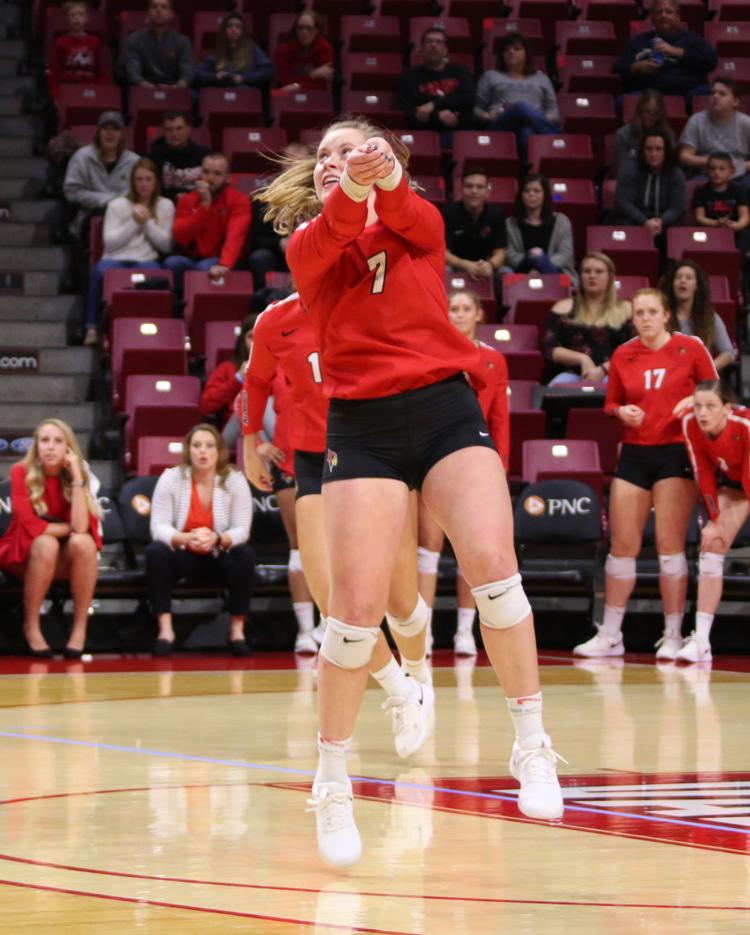 "We worked really hard in the weight room and in practice," Meier said. "We trained every single day and lifted every day. It was pretty intense."
Coming back stronger is definitely a point of emphasis for Meier, but it's not always about the physical aspect of the game.
"We have really been working on our mindset this preseason,"  she said. "We have our goals set, and we are just really excited for the season, for all our work we put in."  
During her freshman and sophomore years, Meier received an abundance of playing time. Being in that position has helped her grow as a player and a leader.
"I have found my voice these past two years," Meier said. Meier plans to use the leadership she has gained over the past two years to help mature this young volleyball team, and to propel them back to the NCAA tournament. 
With each great team comes a level of expectations that follow.
 "Our standard is still to make the NCAA tournament, and that's going to be that every single year," Meier said. "We are the Redbirds and that is going to hold true."
Meier and the Redbirds look to continue their success into this  upcoming  season and get the ball rolling back to the tournament.