As the days quickly wind down here in July, sports fans are eager for football season to begin. With this eagerness comes expectations, both high and low, for fans of their respective teams.
For Illinois State football fans, expectations are and most certainly should be high. Coming off of a season of mere disappointment, the Redbirds should be eager to begin this upcoming season. 
Last season, the 'Birds severely underperformed. They lost four of their last five games en route to a 6-5 finish and an absence from the FCS playoffs for the second season in a row. This came after ISU was in the FCS polls for much of the season before hitting its skid.
With that considered, this season should be different for the Redbirds. Brock Spack and company bring back numerous key pieces from last year's team. Guys that are hungry and are ready to lead this team back into the postseason.
But I don't think that fans should only expect a postseason berth. In my honest opinion, the Redbirds have the kind of roster to do some damage in the Missouri Valley Football Conference and beyond. Beyond meaning a deep run into the postseason.
Now, ISU has not found that kind of success since the 2014 season in which they narrowly lost to rival North Dakota State in the FCS Championship game. While it is tough to say whether or not the Redbirds have a roster capable of making it all the way, I think that the fanbase should have an expectation of advancing past the first round.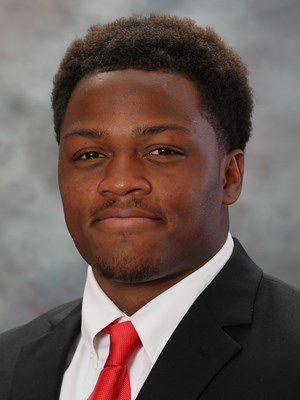 Let me take a minute to explain myself. Just think about it, the Redbirds have so many weapons in their arsenal for this season. 
This starts with senior All-American running back James Robinson, who is poised for another breakout season in the backfield. Junior college transfer Jeff Proctor adds a nice addition as a speedy (but powerful) complimentary back alongside Robinson. 
Quarterback Brady Davis is back for his second season with ISU, and I think he is also a prime candidate for a breakout year leading the offense. Last season, Davis showed some promise but was just simply inconsistent. I think a full offseason with the ISU coaches will be very beneficial for him.
These two guys are the leaders of the club, and ISU will go as far as they will take them. I think both Robinson and Davis are in line for huge years on the offensive side of the ball.
In all, the 'Birds return 16 starters from last season, including the core of their defense which was second in the MVFC in multiple categories behind national champion NDSU. This included a top 20 national ranking in seven different categories.
The defense will be led by senior defensive back Luther Kirk and junior defensive back Devin Taylor. The offensive and defensive line also have plenty of promise, with guys like junior offensive tackle Drew Himmelman leading the charge up front.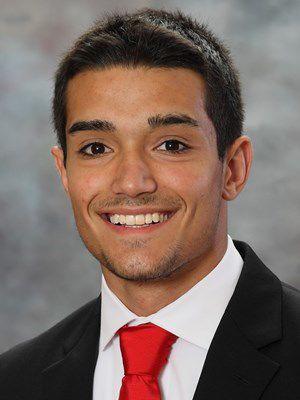 Now, there will certainly be some question marks heading into the season. A big one will be the consistent play of Davis, as there is not really any other guy with collegiate experience on the current roster at the quarterback position. 
Another question mark will be the receiving core, as the Redbirds will have to cope with the loss of Spencer Schnell (872 yards, 9 touchdowns), who has moved on to the NFL. Sophomore Andrew Edgar, who was second on the team in receiving with 746 yards on 44 receptions and four touchdowns, will be in line for some increased production. But outside of that, who will step-up?
Another question that Spack brought up in the spring is the production from some of the younger guys moving in. While ISU has 16 returning starters, there are also some slots that still need to be solidified for the season. Will the younger guys be able to answer the call?
To all of these questions being presented, I think that they all can be resolved. In season 11 at the helm, Spack has the knowledge and ability to mold his team into something special. He has done it before, and I expect something similar from this season.
In a preseason prediction paragraph that I wrote for The Vidette's Survival Guide, I had the Redbirds going 8-3. While I think expectations should be extremely high for the season, the 'Birds do have a tough road ahead of them.
The tough road begins in week one, where they will travel to Dekalb to take on the Northern Illinois Huskies, an FBS program. ISU has had some success with FBS schools of late, having defeated Colorado State last season and Northwestern the year before. This game should be a dog fight from start to finish 
North Dakota State and Northern Iowa at home and South Dakota State and Youngstown State on the road will present challenges as well, but I think this roster is capable of competing in every game.
Now of course for ISU fans, having high expectations doesn't always pan-out. This past season, the men's basketball squad had nothing short of a major disappointment after returning four senior starters from the season before, ultimately being bounced in the quarterfinals of Arch Madness.
I think this football season is different, however. These guys are hungry, and many of them have solidified themselves as big dogs in the conference. This college football season should be an exciting one for ISU fans.
While being an ISU football fan has been frustrating of late, expect big things from the Redbirds this season.