Oftentimes, I wonder whether my job as a sports writer can actually be considered "work."
Sports is a major passion of mine. I have grown up to be an enthusiastic sports fan, and much of my life revolves around events that are sports related.
As a sports editor at The Vidette, I have learned a lot about what it takes to be a beat reporter for a collegiate team. While I am not sure what career path I will choose once my college days are over, I am certainly grateful for the experience I have/will gain while at The Vidette.
So, when Vidette General Manager John Plevka asked me late Saturday evening if I wanted to make the 4 1/2-hour trek to Louisville, Kentucky, to catch Illinois State and Louisville battle for a regional crown, I was all over the opportunity.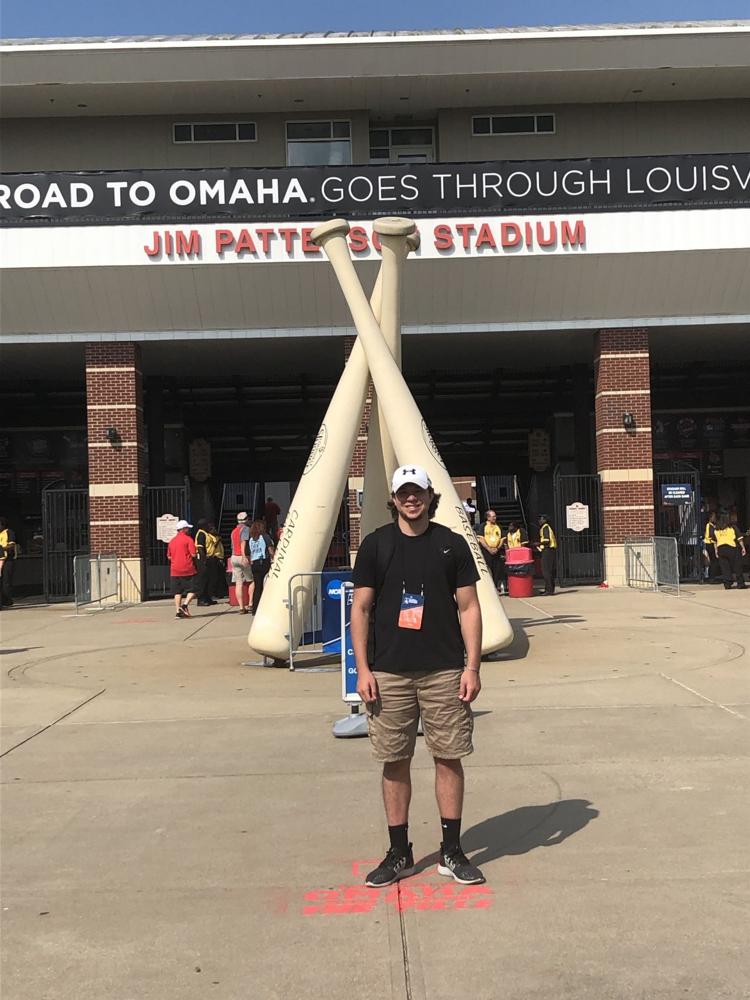 Who wouldn't want to watch high-caliber college baseball at one of the premier programs and facilities in the country?
Despite it being completely last second, traveling to Louisville to capture the Redbirds' historic run to the Louisville regional finals was almost a no-brainer to me. Although I did have some second thoughts at first, I decided that a trip to Louisville was not only good experience as a sports writer, but also an opportunity that should not be passed up.
I have always thought about how cool it would be to watch a regional game like that at such a beautiful place. And let me tell you, Louisville was exactly that.
The stadium, Jim Patterson Stadium, seemed almost brand new. The seats, the press box, the field turf, the dugouts. All of it was extremely nice. Much like the baseball stadium, the surrounding athletic facilities were top-notch as well.
What impressed me the most, however, was the fan base. Never before had I seen baseball fans of any type, even at an MLB game, give a standing ovation for a base hit toward the start of the game. Louisville fans are die-hard and loyal, and I give them props for nearly selling out on a Monday afternoon. The atmosphere was certainly electric, and made being in attendance even more entertaining.
While I was unable to make the trip Friday and Saturday to see ISU's upset victories over Indiana and Louisville, I was surely glad I could witness, in person, the Redbirds playing against one of the best schools in the nation.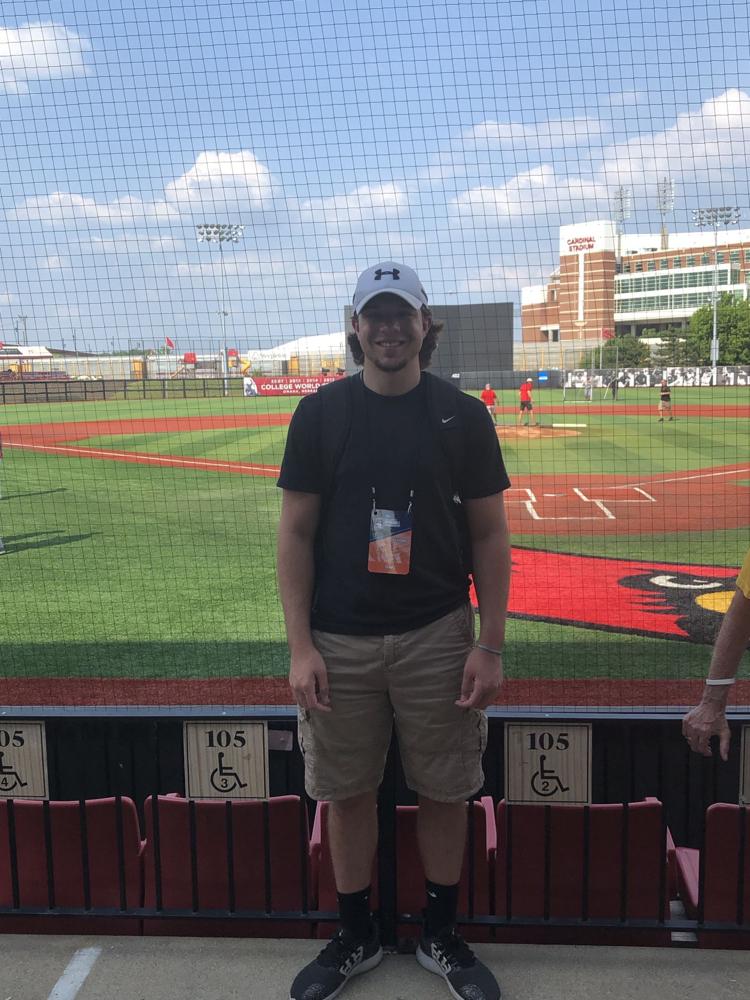 Sunday did not go as planned for neither the Redbirds, nor I. Steve Holm and company could not figure anything out against Cardinal starter Luke Smith, and meanwhile I could not figure out how to fix my laptop.
The Redbirds lost the matchup with the Cards 11-2, and I lost my battle with my laptop and was unable to post anything online from the seventh inning on.
Not ideal for a sports journalist who almost exclusively relies on technology for content.
Luckily, I figured out my technological mishaps and was back in action for Monday's deciding matchup with the Cardinals to advance to the Super Regionals. Let me tell you, that was an experience.
The matchup between the two clubs may have been one of the better baseball games I have been in attendance for.
Granted, I may be a bit biased as an ISU student watching ISU baseball. But the level of play, the atmosphere, the intensity was unreal.
When the Redbirds scored two runs in the top of the ninth to tie the game at 3-3, I could not believe my eyes.
Illinois State, a member of the Missouri Valley Conference, was tied with the No. 7 nationally-seeded Cardinals who are filled with future draft picks from top to bottom.
Despite losing on a walk-off single in the bottom half of the ninth, this year's Redbirds club showed why it belongs with the elite teams in the nation this weekend.
It was certainly unexpected, but I am grateful I was given the opportunity to experience a couple days in Louisville.
It was fun witnessing ISU history this weekend, and especially witnessing it in person the past couple of days. I hope viewing the content I posted was as interesting and fun as it was for me to capture the excitement.