What do most of Illinois State's Major League Baseball draftees have in common?
They are all represented by the same person.
Of the seven total ISU players drafted in the MLB First-Year Player Draft the past three years, five of them share a common denominator in agent Burton Rocks.
Former Redbird studs in shortstop Paul DeJong (2015), shortstop Owen Miller (2018), pitcher Brent Headrick and outfielders Joe Aeilts and John Rave (2019) made headlines in the college ranks, but now seem to repeat their success at the minor and major league levels.
Seeing ISU's baseball program as a top-tier breeding ground for Major League caliber play, Rocks' eye for talent came in the form of the Redbirds' rekindled culture.
"Illinois State is now on the map with the Missouri Valley Conference's best teams. They are now up there with all the best teams around the country," he said. "This group of players that I have been privileged to represent can play with anyone. They've proven it in summer ball, they've proven it during the year and now they're proving it professionally. [Drafting five players] is an absolutely amazing milestone for ISU."
Rocks' career spans over the course of 25 years. As a graduate of Stony Brook University (1994) and Hofstra University School of Law (1997), Rocks is an author (publishing notable works in "Me and My Dad: A Baseball Memoir"), sports attorney and president of his self-founded sports agency C.L. Rocks Corporation in partnership with his father Lawrence in 2008.
DeJong signed guaranteed six-year, $26 million with St. Louis Cardinals in March 2018, the largest deal ever signed by player with less than a year in the league, negotiated by C.L. Rocks Corporation.
Hailing from New York City, Rocks knew that Illinois State bred talent due to the program's dedication to resiliency, experiencing first-hand that its players had an intangible desire to thrive regardless of adversity.
"The one threat that they all had in common was they had an intense fire in them to succeed. What does that translate to? Well, they all bounce back from adversity pretty quickly," he said. "This speaks volumes to the recruiting process of [ISU baseball]. To be able to recognize this special talent in these young men, having that potential, it speaks volumes for the entire school and coaching staff from top to bottom."
Talent is one of those volumes that seemed to only turn up over the years. After DeJong's initial signing, Miller joined his clientele as ISU recruits in Rave, Headricks and Aeilts followed suit. But in a talent-filled game, Rocks focuses on the analytics of how his players produce currently rather than in the past.
"A lot of times, talent gets lost. Everyone always focuses on analytics, analytics, analytics yet at the end of the day, you'll still hear organizations ask, 'oh, where did he go to school? What conference did they play in?' It's about analytics, so don't be asking that when they're hitting well and pitching well in minor leagues where they went to school."
Now, Rocks is an advocate for positively using analytics to show a player's progression throughout the minor and major leagues.
In January 2019, Topps announced plans for both Rocks and his father to be issued personalized collectible trading cards and in July of the same year, his status as one of baseball's up-and-coming agents was soldified once more.
He says that receiving Topps cards of both him and his father is an "immense honor" in itself.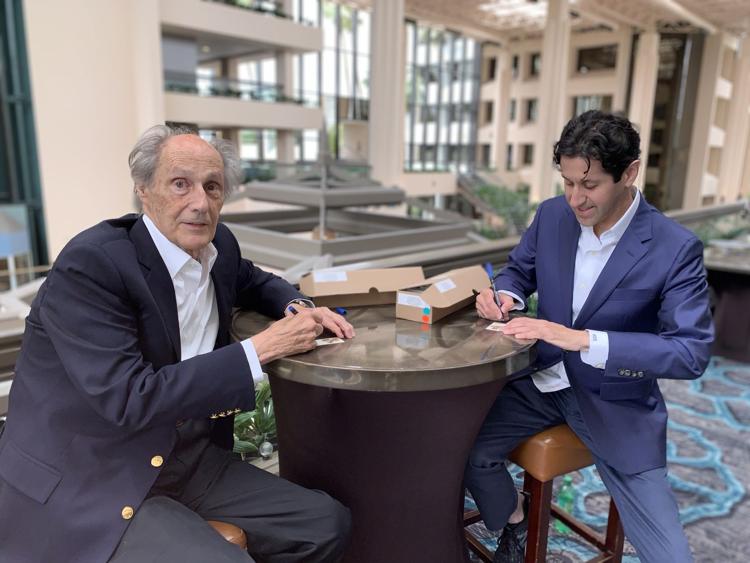 1. Paul DeJong, shortstop, St. Louis Cardinals
DeJong was selected to his first career all-star game with the Cardinals this season as a reserve in just his third season with the club. The 26-year-old Antioch, Illinois native is slashing .246/.323/.451 with a .774 OPS in 120 games played so far this season. He has also hit 21 home runs and has knocked in 53 RBIs. Not only this, but DeJong is among the league's best defensive middle infielders. So far in his young Cardinals' career, DeJong has slashed .257/.320/.471 with a .792 OPS in 333 games played. He also has 65 home runs and 189 RBIs.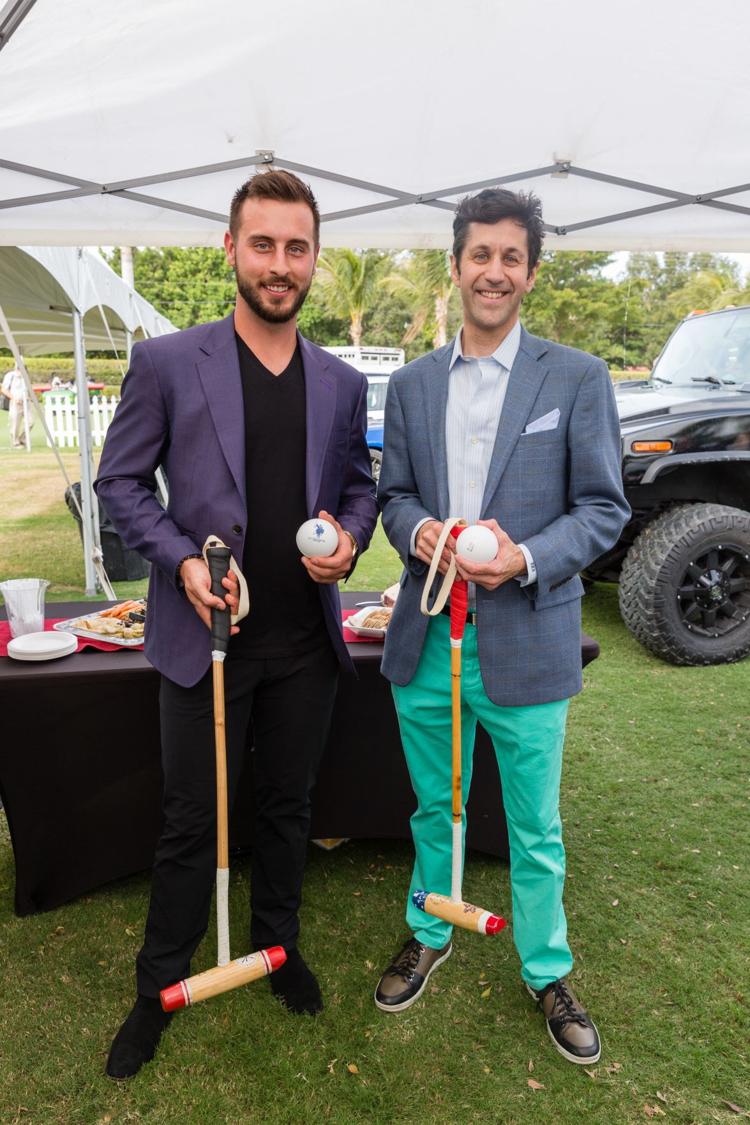 BR: "[DeJong] has proven what I've said all along, that elite talent can come from anywhere. I couldn't be prouder of Paul. He has one of the sweetest swings I've ever seen. I'll just say that Paul showed me at the very beginning when I was advising him for the draft that he had the analytics and the quantified intangibles to be an elite major league baseball player."
PD: "I think its huge for [Redbird baseball] to recruit better players and keep the tradition of maybe having players that were overlooked and had some growing to do. To have that hunger to get to the next level and keep playing, for me, it's about setting the example for those guys that it doesn't matter the circumstances, playing at Illinois State, you can make it to the big leagues and be an All Star. [ISU] has just raised the bar as far as winning and facilities."
2. Owen Miller, shortstop, Amarillo Sod Poodles
Talk about adjusting to the professional game straight from college, Miller rose to the occasion and some in his first two years in the San Diego Padres organization. A third-round pick of the Padres in the 2018 MLB Draft, Miller has climbed to San Diego's Double-A affiliate, the Amarillo Sod Poodles this season. There, Miller has slashed .284/.347/.427 with 12 home runs and 62 RBIs in 115 games played. His performance led him to a Texas League All-Star selection. Last season as a member of the Tri-City Dust Devils and the Fort Wayne TinCaps, both Single-A affiliates of the Padres, Miller combined to slash .336/.386/.460 with four home runs and 33 RBIs in 75 games played.
We get it. @OwenMiller8 rocks https://t.co/WWcItfBiN8

— Amarillo Sod Poodles (Blue Checkmark) (@sodpoodles) August 13, 2019
BR: "Look at Owen, he's on fire this year. He's having the first-year people dream about and can't even come close to attaining. Owen rose to the occasion. [Miller] is playing now like a first pick in the nation would play. If you ask scouts now, where was Owen Miller, and where was he drafted? They'll be like, yeah, first round, can't miss. First round top-five pick, because he had that in him. He showed me that intense fire. It (the major leagues) is within Owen's sights now, within the next calendar year.
3. John Rave, center fielder, Lexington Legends
Rave, the highest ISU draft pick in the 2019 MLB Draft (fifth round), has come into his own since signing with the Kansas City Royals organization. After struggling a bit with the Burlington Royals, a rookie-class affiliate of the major league team, Rave seems to have better adjusted to professional pitching since joining the Lexington Legends. While on the Legends, a Single-A affiliate of the Royals, Rave has slashed .238/.347/.427 with a .626 OPS in 33 games played. Along with this, Rave has a home run and 11 RBIs to go along with six stolen bases in nine attempts. The Bloomington, Illinois native has made some stellar plays in the outfield as well.
Officially apart of the Kansas City Royals Organization! Thank you to every single person who has helped me along the way. Thank you especially to my family, coaches, @clrockscorp , teammates, and friends! Excited to start this crazy journey! Let the grind begin 💙 pic.twitter.com/UTZ3wUNsLX

— John Rave (@john_rave) June 10, 2019
BR: "Look at John Rave's cape, he had a cape to remember, he had a legendary cape, an all-star cape. That to me spoke volumes. I told his father, I said, 'Mike, you've got an elite player on your hands, this kid will be a major league star one day'. I know it will be the fact."
JR: "It has been such a great learning experience, which I try to soak in as much as possible. Professional baseball means you must show your energy, effort, knowledge and talent every day.  This is all I've wanted to do since I was a little kid and I try to prove myself each day.  I'm loving the challenges."
4. Brent Headrick, left-handed pitcher, Elizabethton Twins
Headrick, who took on much of the load for ISU starting pitching this past season, has been temporarily shut-down in order to rest his arm and recover it so he can begin his professional career healthy. Because of this, Headrick has yet to throw in a game with the Elizabethton Twins, a rookie-class affiliate of the major league club. Headrick indicated that he hopes to make his first outing sometime in the next couple of weeks. The Custer Park, Illinois native was a ninth-round pick in the 2019 MLB Draft by the Twins.
Officially a part of the Minnesota Twins Organization! Thank you to my coaches, teammates, and @clrockscorp for all their help along the way. A special thanks to all of my family and friends for the love and support! Excited for what the future has to offer! Go Twins! pic.twitter.com/f8V6Ps0cdz

— Brent Headrick (@BrentHeadrick) June 16, 2019
BR: "With Brent, how many young men are there with his size, with his arm? If you think about it, into the seventh inning he actually gains velocity as the game goes on. How many pitchers gain velocity in the seventh and eighth innings?
BH: "Everything has been great so far! I am glad to be a part of such a great organization that really cares about its players. Burton (Rocks) is a great guy who has done some really good things for me along with other guys he represents as well."
5. Joe Aeilts, outfielder, Boise Hawks
Aeilts, the 2019 Missouri Valley Conference Player of the Year, has carried his elite collegiate hitting over into the Northwoods League this season. A draft pick of the Colorado Rockies (round 14) in the 2019 MLB Draft, Aeilts has slashed .292/.341/.405 with one home run and 14 RBIs in 44 games as a member of the Boise Hawks, a rookie-class affiliate of the Rockies. Aeilts also has six stolen bases with the Hawks.
BR: "You talk about athleticism, he could be in the Rockies' organization in the major leagues, in the same time period as Paul DeJong. I've never seen a guy with that kind of athleticism who hits for that raw power."