Illinois State men's basketball head coach Dan Muller has another addition to his 2019-2020 coaching staff.
Former Indiana State associate head coach Marcus Belcher was announced as the newest member to the Redbird staff Monday.
#REDBIRDhoops is excited to welcome Marcus Belcher (@Marcus_Belcher) to the @ISURedbirds family! 🏀Full story ➡ https://t.co/T4qSqKumQE pic.twitter.com/MjB5tILSJk

— Illinois State MBB (@Redbird_MBB) May 13, 2019
Belcher, a Mexico, Missouri native, comes to Normal after eight seasons with the Sycamores. During his time there, he spent the last two season as the associate head coach.
He began his coaching career in 2004 at Southern Illinois University-Edwardsville for three seasons under head coach Marty Simmons before leaving to become an assistant at Eastern Illinois. He then followed Simmons to Evansville in 2008 before spending two seasons as an assistant at his alma mater, Southern Illinois.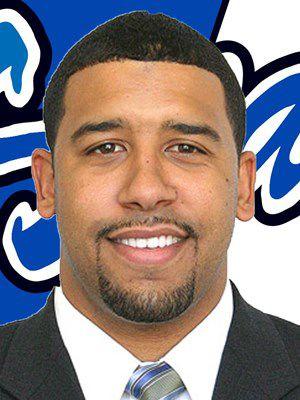 "For me this is a chance to be a part of one of the premier programs in the country," Belcher said. "I have always had a great deal of respect for Dan and the job he has done at Illinois State."
Belcher was the starting point guard for the SIU team that went on to the Sweet 16 in 2002, compiling 350 points and 66 assists in two season with the Salukis.