North Dakota State football has won six of the last seven FCS National Championships and awaits South Dakota State at 7 p.m. Friday for a chance to play for another Championship in Frisco, Texas.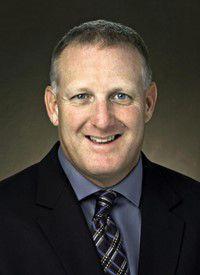 Chris Klieman was there for all seven years as a defensive backs coach, defensive coordinator, and has been the head coach for the last five years, until now.
After long-time Kansas State head football coach Bill Snyder retired on Dec. 2, KSU made its move to hire Klieman away from NDSU amid the Bison' current FCS playoff run.
Klieman will coach in Friday's semi-final game against fellow Missouri Valley Football Conference foe South Dakota State, however, the team has not announced whether he will stay if the Bison reach the championship game.
Illinois State football head coach Brock Spack played against Klieman for his entire tenure at NDSU, including the 2014 FCS National Championship game.
"He's a very good coach, did a great job there. Coach Bohl actually built the program back up and made the move to FCS, then really took our league by storm and Coach Klieman kept that going and has done a great job with the momentum moving forward," Spack said.
NDSU has breezed through the playoffs so far with a first-round bye, then a 52-10 win over Montana State and a 35-0 win over Colgate to reach the semi-finals.
Klieman compiled a dominating 67-6, 36-4 MVFC record in five years as head coach, including three FCS National Championships, a loss in the semi-finals, and this season's unknown outcome.
"It's been impressive, what can you say," Spack said. "We beat them twice my first two years here and ever since then they've been really good. We've had some great games with them, the National Championship game was obviously, it was an awesome game, we lost with 30 seconds to go. It was even one of the best games I've ever coached in that we lost."
NDSU has finished in at least a tie for first place in the MVFC in each of the last eight seasons.
The move brings some attention to NDSU as a program and to the entire MVFC as a conference and sheds light on the competition and talent within it.
"He's deserving of the opportunity he's getting at Kansas State and I hope he does very well," Spack said. "It'd be a great sign for all the Missouri Valley football teams. It's a great conference, a lot of good coaches, good teams, so it's great to see, well deserving."
The Bison will lose their starting quarterback Easton Stick, both top running backs Bruce Anderson and Lance Dunn, and leading wide receiver Darrius Shepherd on offense. NDSU will also lose six starting defenders, including top defensive back Robbie Grimsley, who totaled five interceptions this season.
With the Bison losing many key players and their head coach, Spack and the rest of the MVFC is excited to get another crack at the Bison.
Spack also believes this move makes for a more even playing field in the MVFC.
"Yup, I do, and I like our team a lot. We have 19 starters coming back, so we feel good about what's coming back into our program," Spack said. "We're very excited about it, I know our players have already started working hard on it. I think it's going to be a very good year, another great year in the league."
It is not just because NDSU is losing many of its best players and its head coach, but Spack simply believes in his team more heading into this offseason more than he has in the past.
"I like our situation, going into the offseason with one of the best teams I've had in the offseason since I've been here," Spack said.
As for Klieman, a 51-year-old Waterloo, Iowa native has a lot of experience in the MVFC.
He played at Northern Iowa as a defensive back from 1986-1990, then immediately began his coaching career in 1991 at UNI, coaching the same position.
Klieman also coached at Western Illinois for three seasons, Kansas and Missouri State for one season, then moved to Loras, where he took on his first head coaching job.
He then returned to UNI for four years, then finally found NDSU in 2011.