On his way to Busch Stadium slated to start against the Arizona Diamondbacks July 12 in his first game after Major League Baseball's All Star break, Cardinals' shortstop Paul DeJong's most memorable experience about All Star week wasn't the game itself.
It was the number of baseballs he had to sign.
"Oh man, there were cases and cases worth," he joked. "I signed everything, man."
While DeJong's journey may have began at Illinois State, it is far from over.
Culminating with his first career All Star Game July 9 in Cleveland, where he drew a walk, stole a base and turned two double plays, DeJong's third season in St. Louis turned the heads of more than just Cardinals fans. 
Through 82 games, DeJong slashed .258/.343/.442 with 13 home runs and 36 RBI's. Of 16 total Redbirds to reach the big leagues, he is the second ISU alum to receive MLB All-Star honors in ISU baseball program history alongside Buzz Capra in 1974.
As one of Redbird baseball's premier products, DeJong isn't shy to pay homage to his roots – but through it all, the All Star Game is just another step in living out a life-long dream.
And he's loving every second of it.
JB: Take me through everything that led up to the event. How did you react when you first heard you'd be an all-star?
PD: "I found out in San Diego a week before the game. [Cardinals manager] Mike Schildt called me into his office and said I got picked to go and I was super excited. The team was really happy for me, they gave a bunch of applause and high fives. I got a lot of good feedback from everybody and I was obviously super excited to go. That week went by really slow but the event itself went by pretty quick though."
JB: What was going through your mind when your name was called as you got your only at-bat in the All Star Game?
PD: "I was actually super relaxed, there was nothing to lose really. I remembered facing Brad Hand when he was over in San Diego, so I kind of knew what he already had. First and second, we were down three and I thought to myself 'be ready to hit just in case I get something to drive.' I ended up not even swinging the bat. I just kept taking and ended up not getting anything to hit. He threw me a first pitch strike, according to the umpire but it was a ball according to the K-zone, but I was able to get on base."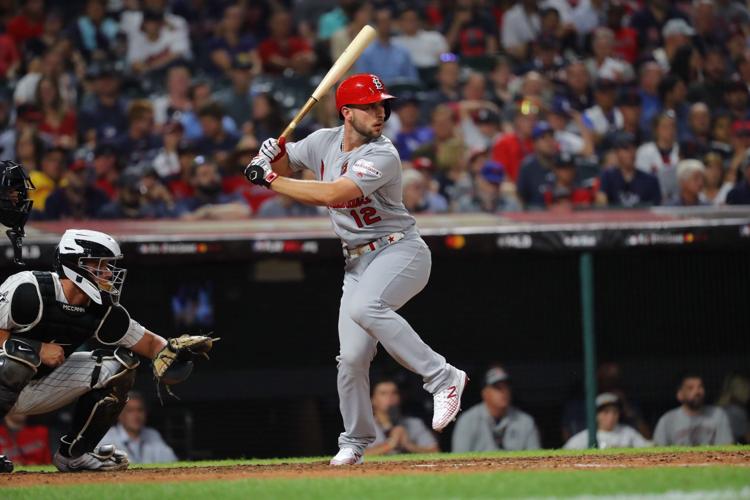 JB: Describe the process from the red carpet, to batting practice to the game – what was the atmosphere like?
PD: "It was awesome. Just the experience of being in the same clubhouse as some of these superstars – just seeing how they work, approaching the game and just having baseball conversations about the state of baseball. They told me to cherish every moment because you never know when it will be your last [All Star Game]. Your career goes by pretty quick, it's such a tight window, and I'm fortunate enough to be in the beginning stages of my career still. Now, I can really take this stuff to heart and take it slow.
JB: Was there anybody in particular you met in the clubhouse that you were star-struck over or looked up to when you were younger?
PD: "For sure, yes. Guys like [Clayton] Kershaw and [Max] Scherzer I think are going to be hall of famers when it's all said and done. It was great to have had a ball signed by them and just talk to them for a second, kind of making them human and making it all real."
JB: Since your ASG selection, have you talked with head coach Steve Holm or your head coach Bo Durkac about it?
PD: Unfortunately no, I haven't talked to either of them since the game and since I've been picked to go. They both texted me congratulations, but the last time I saw Bo was in Miami and we were there about month ago, and Steve I haven't seen since the fall."
JB: You are the second Redbird alum to be selected as a MLB All Star since Buzz Capra in 1974. The program has come a long way since, especially this past year with the team's first few NCAA Tournament wins ever. What do you think your ASG selection means for the program as a whole?
PD: "I think its huge for [Redbird baseball] to recruit better players and keep the tradition of maybe having players that were overlooked and had some growing to do. To have that hunger to get to the next level and keep playing, for me, it's about setting the example for those guys that it doesn't matter the circumstances, playing at Illinois State, you can make it to the big leagues and be an All Star. [ISU] has just raised the bar as far as winning and facilities."
JB: What do you think it takes to be All Star playing at baseball's biggest stage? What's your biggest goal moving forward into the season?
PD: "I think it takes a lot of dedication and hard work, understanding who you are as a player to make adjustments. I started off really hot, but cooled off a little bit [near the end of the first half], so my goal for the second half is to be consistent offensively. You know, being 1-for-3 with a walk every day sounds pretty good. Just being an all-around player for me is what I think brought me to be an All Star."
Congratulations to @RealPaulDeJong on being named our 2019 #HeartandHustle Award recipient! pic.twitter.com/ODMDwI3Csn

— St. Louis Cardinals (@Cardinals) July 16, 2019
JB: Did any of your teammates, veteran players who have played in an All Star Game, give you any advice in the days leading up to it? What were some of those pointers?
PD: "Both Goldy [Cardinals' first baseman Paul Goldschmidt] and Yadi [Cardinals' catcher Yadier Molina] both told me what to expect; the way I would have to sign a million baseballs for everybody and how I should bring back some gear for the guys. I really took some things they said to heart, and although I really wish I had some teammates there with me, overall I made some new friends and had a blast."
JB: How has that underdog role, coming from Illinois State whose baseball program hasn't been in the national spotlight over the past decade, driven you to the position in which where you are now?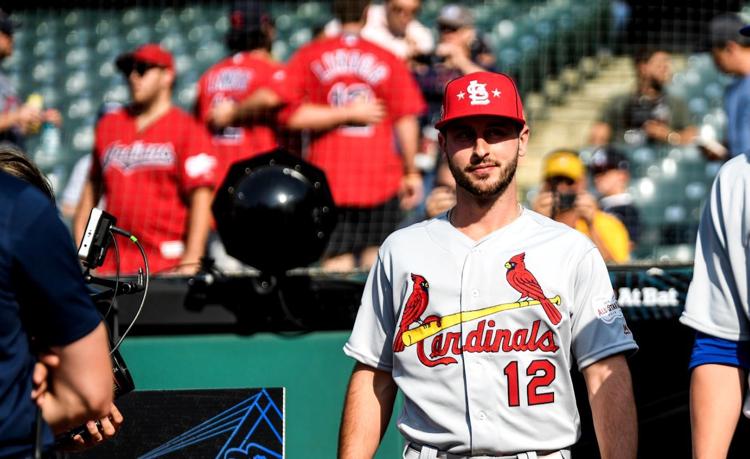 PD: "In every step of my journey, [Illinois State] has been kind of cemented, so I've used every step [from that] to build me up and take me to the next level. At ISU, I learned the game right from Bo [Durkac], and I feel like Steve [Holm] and the guys now are teaching the game at a high level; guys are responding to it. It's really just about not where you're coming from, but where you're headed and where you want to be. If guys are willling to learn the game and take it to the next level, with their attitude and their preparation, [the MLB] is something they can absolutely attain."
JB: If you had any advice for the five Redbirds that were drafted this year, what would it be? ICYMI: Illinois State's 2019 MLB First-Year Player Draft picks include First Team All-Missouri Valley Conference selection John Rave (Kansas City Royals), MVC Pitcher of the Year Brent Headrick (Minnesota Twins), MVC Player of the Year Joe Aeilts (Colorado Rockies), pitcher Jeff Lindgren (Miami Marlins) and pitcher Matt Walker (Detroit Tigers).
PD: "I would say keep your vision in mind of where you want to be, but also take things day-by-day, stay in the moment and understand it's about the process and not the results. When you're focusing on how to prepare and how to play the game the right way, the results will take care of itself."