Picking up right where it left off from Sunday's series finale win at No. 1 ranked Vanderbilt, Illinois State jumped out to a first-inning lead Tuesday at Southeast Missouri State and finished with its second-most runs this season.
Each Redbird that recorded an at-bat also recorded a hit as ISU's season-high 22 hits helped it cruise to an 18-6 win in its first of two mid-week games.
"Baseball is a game that's meant to be played with regularity. Mid-week games are essential to a hitter's timing. I'm glad to see them come out and be aggressive. Hopefully we can take that into the rest of the week," ISU head coach Steve Holm said.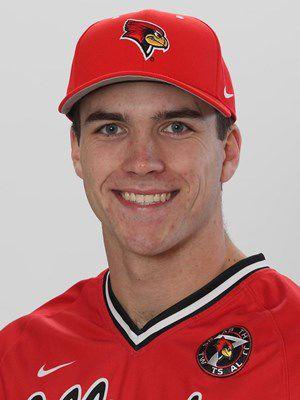 ISU freshman designated hitter Gunner Peterson launched two solo home runs and scored three while going 3-for-6 at the plate.
Senior second baseman Derek Parola led the Redbirds in hits as he went 4-for-6 with a home run, three RBI's, two runs scored while raising his average to .277 this season.
ISU junior center fielder John Rave, sophomore catcher Tyson Hays, and sophomore shortstop Aidan Huggins each also hit home runs, as Huggins and Rave went back-to-back in the eighth inning.
The Redbirds led 8-0 until ISU sophomore starter Brett Wicklund surrendered an RBI double, then sophomore reliever Jack Anderson allowed a two-run single to the next batter.
Wicklund finished with five innings, three earned runs, and one strikeout, but earned his first win of the season.