With the beginning of the college baseball season underway this past weekend, Illinois State started off its 2019 campaign on the right note in the Music City.
The Redbirds completed their opening series in Nashville Sunday, as ISU swept the Belmont Bruins in three offensively-powered games.
Outscoring Belmont 51-20 over the weekend, the 'Birds got off on the right foot as first-year head coach Steve Holm definitely put "more hay in the barn" in his inaugural series.
ISU was tabbed sixth in the latest Missouri Valley Conference preseason poll, collecting a 22-30 overall record last season.
Holm was not only proud of his guys for sweeping their first series, but knows there is a long road ahead for the Redbirds to truly find their stride.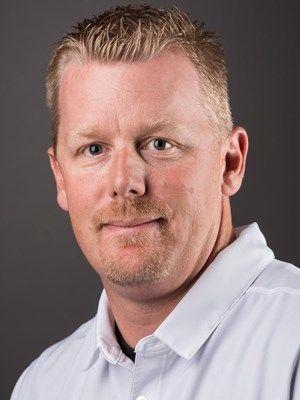 "We worked really hard in the offseason, getting bigger, stronger, faster and our team's speed and strength I felt showed with the ball flying over the fence," Holm said. "Theres's no better way to gain confidence than win and the goal was to get them to play to their capabilites. It's huge for us to get the ball rolling the way we did."
Sunday | ISU 10, Belmont 6
Illinois State capped a perfect opening weekend just how it started, utilizing its offense early and often to sweep Belmont, 10-6.
The Redbirds jumped out to a 7-0 lead after only three innings as senior infielder Derek Parola, junior Joe Aeilts and sophomore Jeremy Gaines each had a RBI while senior Ryan Hutchinson collected two.
Aeilts later sent a solo shot to the parking lot as the 'Birds led 6-0 before a short rain delay ensued. The Bruins later clawed back a few runs cutting ISU's seven-run lead to four as the 'Birds led 7-3 after six innings of play.
Belmont seemed to have found some life late, scoring two runs in the bottom of the seventh and one in the eighth to threaten ISU's once comfortable lead, 7-6. 
Able to work out of a jam, the Redbirds scored three more runs in the ninth, holding their lead going on to take the third and final game of the series, sweeping Belmont, 10-6.
Saturday | ISU 14, Belmont 3
As the 'Birds continued to find newfound strength in their lineup, ISU took game two with ease, defeating the Bruins and claiming its first series win of the year.
Junior starting pitcher Jeff Lindgren held Belmont to three earned runs, throwing six innings, allowing six hits, two walks while striking out five.
Illinois State struck first, ending the first inning leading 3-0 off of Hutchinson's two-RBI triple. Padding their lead, the 'Birds tacked on three more runs overpowering Belmont 7-0 only after three innings of play.
The Bruins scratched three runs back from a few singles in the fifth as ISU retaliated over the course of the next two innings, scoring seven more runs to cap game two, 14-3.
Friday | ISU 27, Belmont 11
Reaching what resembles a football score, the 'Birds got back into the swing of things... literally.
Putting up a total of 16 runs in the 11th inning of an otherwise back-and-forth battle, ISU pulled through with a commanding 27-11 win over Belmont to open up the season.
Junior outfielder John Rave was able to notch home sophomore Tyson Hays to overtake the Bruins in the top of 11th. Gaines scored on a wild pitch following Rave's RBI-single as the Redbirds continued to pour it on late, scoring a total of seven runs off the bat of a Hays' base-clearing triple, making the score 20-11.
Aeilts later hit another base-clearing triple, extending the 'Birds lead at 23-11. Joe Butler drove in his first home run of the season - a three-run blast to assert ISU's dominance once more leading 27-11. Butler and Hays finished with five RBI's each as both Rave and Hutchinson had four.