After Indiana State University swept Illinois State University men's basketball over the weekend it officially marked the halfway point. So far DJ Horne and Antonio Reeves have lived up to preseason expectations while some other Redbirds have not lived up to them. With that being said, I am going to give my grades for the Redbirds' most impactful players.
DJ Horne | PG | Sophomore
Over 12 games Horne has proved to be the scoring leader he was expected to be. So far, the Cary, North Carolina, native leads ISU in points per game (13) while ranking in the top three in assists (34), shooting percentage (.442), three-point shooting (.431) and free throw percentage (.824). Horne's best game of the season against Chicago State University where he posted 22 points, five rebounds and two assists. After last season's breakout freshman showing, Horne looks like he is progressing to be a future top player in the Missouri Valley Conference. But the second-most turnovers (29) on the team keep him from a higher grade.
Grade: B
Antonio Reeves | G | Sophomore
The Chicago native has been an impressive offensive piece for the Redbirds so far. Expected to be one of the Redbirds best players from three-point range, Reeves has struggled to convert this year. Over 12 games Reeves has struggled shooting the long ball with four games shooting under .25% with at least six shots from beyond the three-point arc. Despite this Reeves is a key offensive piece for the Redbirds. Reeves ranks second in shooting percentage from the field (. 455) and third in points game (11.8). Reeves has played well lately thanks to pleads to play more aggressively from head coach Dan Muller. But early struggles will hurt his grade.
Grade: C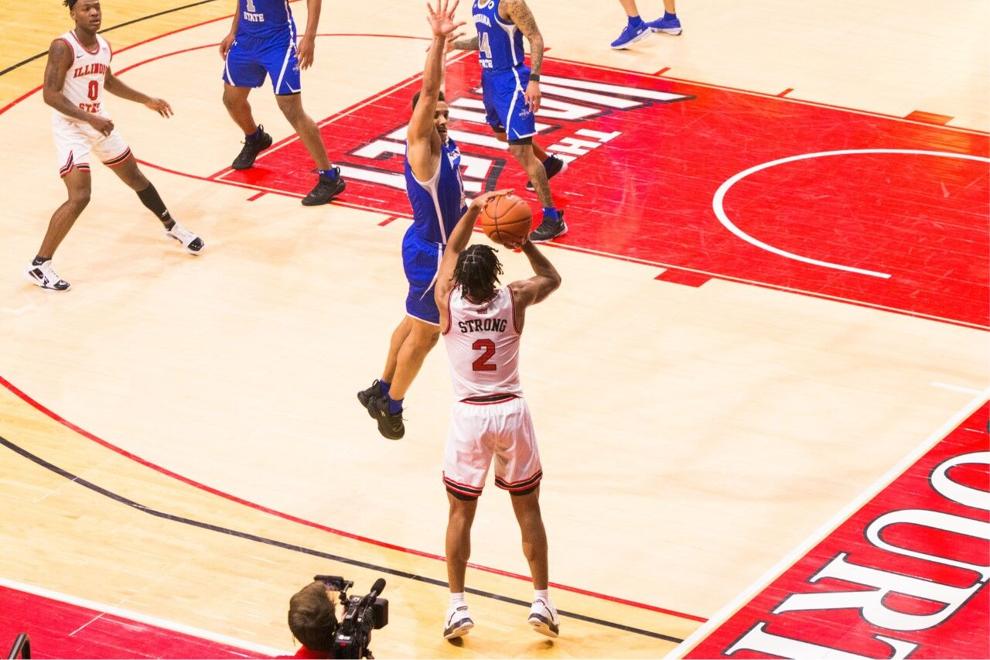 Josiah Strong | G | Junior
The Iowa Western transfer was named a captain for this team prior to the year and is justifying his captainship. Strong comes in just behind Horne with 12.1 ppg on .424 shooting with 2.8 rebounds a game while leading the Redbirds with 43 assists. Strong has not allowed too many turnovers (17) despite touching the ball often. Strong has also been taxed with the most minutes on the team (30.4 per game) and has taken it in stride.
Grade: A
Abdou Ndiaye | F | Sophomore
Thought of a blocking specialist Ndiaye has kept up that reputation this year leading the team with 16 blocks. But do not sleep on what he has done on offense. Despite only averaging 4.9 points a game Ndiaye has been efficient in his time on the court making 21-of-35 (.600). Getting the 6-foot-9 Ndaiye into the offensive game plan should be a priority.
Grade: B
Howard Fleming Jr. |G| Freshman
Fleming has played the most minutes off the bench averaging over 18 minutes. But Fleming has had a hard time holding onto the ball as he leads ISU with 33 turnovers in 11 games. Fleming comes in with the third most points off the bench at 4.5 while shooting .462.
Grade: D
Dedric Boyd | G | Junior
The lone returning upperclassman from a season ago has been an offensive sparkplug off the bench for the Redbirds. Averaging 17.1 as the sixth man, Boyd leads the secondary unit with 9.2 points. Struggles with defense keep Boyd from starting, but when on the court he usually makes a difference. While he has struggled with inconsistencies at times, Boyd usually bounces back easily.
Grade: B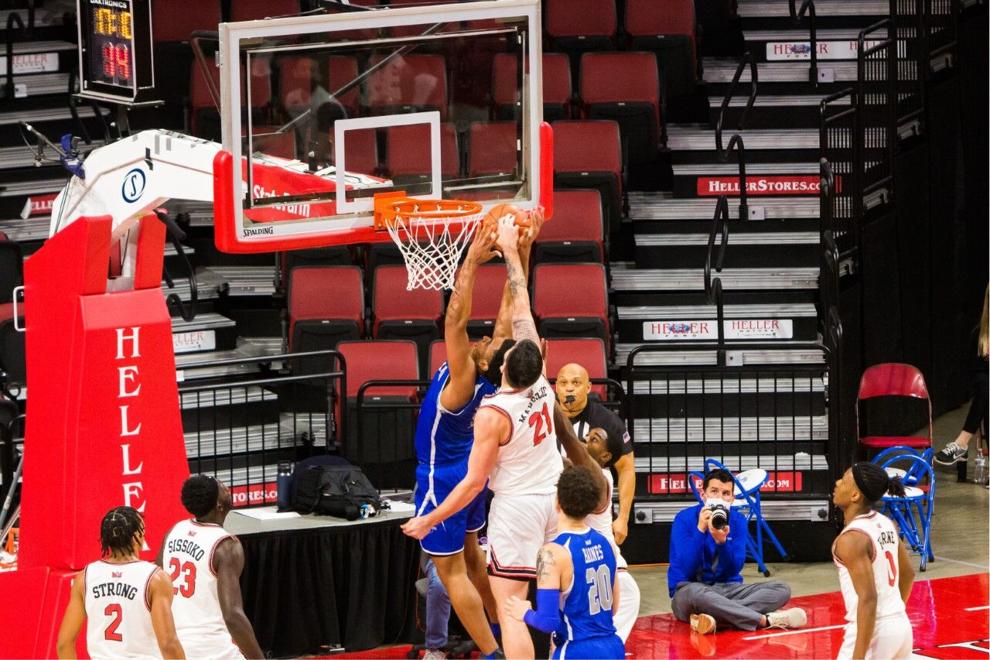 Dusan Mahorcic | F | Junior
Watching him most games it would be hard to tell Mahorcic has only played nine Division I games. The 6-foot-10 Siberian native has been the big man ISU has been lacking in recent years. Mahorcic has been efficient leading ISU with .587 shooting while averaging 10.1 ppg. Besides a rough three games stretch, Mahorcic has put up over 10 points in every game. Mahorcic's Achilles heel has been shooting from the line (.400) easily ranking last on the Redbirds.
Grade: B+
Harouna Sissoko | F | Freshman
As a redshirt freshman Sissoko has been the Redbirds best rebounder averaging 4.3 a game. But he has left some to be desired on the scoring side of the ball. Sissoko averages just 5.7 ppg. Looking for Sissoko and Mahorcic has a powerful two down low would improve his outlook.
Grade: C+
Dan Muller | HC | 8 year 
No secret I have been hard on Dan Muller the two seasons I have been a beat reporter. So I will open what I thought he did well in the first half. Muller made the smart decision to not schedule a game when the Valparaiso series was postponed. Instead of trying to cram in a game Muller decided the young team needed to practice. Over this time the Redbirds were able to develop their zone defense. Increased zone lead to their first win of the Missouri Valley Conference season against Evansville.
The shortened season has made it hard for teams to practice together, getting this extra time helped, but I still do not think Muller utilized it properly. While the zone defense was finally installed, the Redbirds still have a long way to go to playing like a cohesive consistent unit on court for the Redbirds. While it is not all on Muller to ensure these players are cohesive on court I do not like how he talks about his teams on-court mentality. Muller says this team does not know how to win leading to on court problems. Muller needs to find a way to unify this team. Over the last two seasons, once the Redbirds get down the players on the court seem to completely forget the game plan and ball movement is down. Finding the solution to these problems needs to be on Muller. 
Grade: D