Heading into a senior year that is beyond anyone's imagination, Illinois State University soccer senior Midfielder Ashley Santos is prepared to stay firm in her role as a leader for the Redbirds despite this year's wild turn of events.
Recently featured as a Scholar-Athlete, Santos has shown herself to be a jack of all trades. A mathematics major, she has maintained a 4.0 GPA and been on the Dean's List every semester. She has earned numerous Missouri Valley Conference Honorable Mentions and started in all but one game during her career as a Redbird.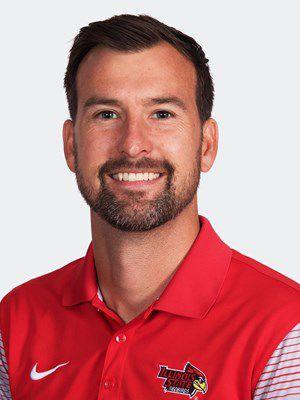 Santos has been in the team's leadership group since her freshman year. Redbird soccer head coach Brad Silvey said Santos' achievement comes to no surprise due to her influence on the team's success since she came to Illinois State.
"It's definitely uncommon when you have to have a freshman show up on campus and have an immediate impact and take on a very influential role within a team setting," Silvey said.
"Ashley did just that, though. She stepped up and found a way to carve out a role and a niche within our team and our program. She's made it her own, and she's done in a unique way. Throughout the past three and a half years it's been remarkable to see the amount of growth and development and one of the big things is to see her maturity within her leadership as well too. She serves in a leadership capacity for our team and she's extremely influential."
The team was abroad in Costa Rica when shutdowns began in March as they watched their spring sports season end abruptly. Santos said the team expected to be good to return to the field by August. But as cases continued to surge in the United States, they then found out in July that their season would be moved into the spring. In what would have been the Redbird soccer team's season, they have been devoting five days a week to practice preparing for their anticipated return to the field in February 2021. Silvey said the team has been troopers through the challenges caused by COVID-19.
"It would be easy at this point in time to be able to make some excuses and just chalk it up to COVID-19," Silvey said. "Sitting in my seat, it's been pretty inspiring to see how the leadership within our team and our team as a whole have responded to the challenges that we've faced."
Santos said her goal for this season is to maintain her starting spot and lead the team to a Missouri Valley Conference championship after coming up short to Loyola University last season. She said leadership could have been better last season (which she said falls on her shoulders as well) but is confident the team is prepared to conquer whatever obstacles are thrown at them to have a successful and unforgettable season.
"I'm so excited for this team. The vibes at practice, everyone's competitive, everyone wants to be there. Everyone wants to make each other better, from the new freshmen to our fifth-year seniors. Everyone has that mentality," Santos said.
"Our coaching staff is also on the same page right now and open to communication and pushing us to be better. I'm really excited where the team is at right now. We're training hard. We got our eyes set high on the spring for sure."
Off the field and outside of class, Santos is devoted to giving back to the community. She volunteers at local organizations like the Boys and Girls Club, Springfield Special Olympics and Play4Kay Basketball Events. Santos said being heavily involved in the community stems from her passion for teaching and caring for others.
"I love being around kids and I love being around students and helping them learn, that's what gives me joy and excitement if it's not for my sport. That's another place that I find myself really comfortable and really looking to be in. Like right now, I'm tutoring one on one and I love it more than anything. So, I think just a desire in my profession and just how things have been installed within the soccer program and when I was younger. It kind of all just came full circle here as well."
As her Redbird soccer career comes full circle this spring, Santos looks to add a Missouri Valley Conference championship to her list of accolades accomplished at ISU.