Illinois State volleyball opened Missouri Valley Conference play this weekend with a loss to Missouri State before bouncing back against Southern Illinois Saturday.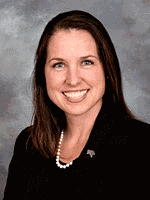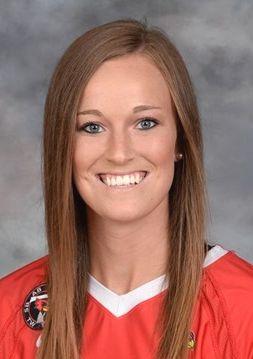 It was a back-and-forth contest that took the full five sets for Missouri State to put away the Redbirds.
Despite the loss, ISU out hit the Bears 68-62.
For their efforts against the Valley's pre-season favorites, coach Leah Johnson was pleased with her squad's play.
"When you look at the end and we win five statistical categories, we are a darn good volleyball team," Johnson said. "I hate losing, but I love how we are playing and I see a few key things that we are going to get better at as we keep working, when that gets ironed out it'll be advantage Redbirds."
ISU jumped on the Bears early with a 25-17 win behind six kills apiece from Lexi Wallen and Jaelyn Keene.
Coming off a weekend where she was named MVP of the Wildcat Classic, Wallen led the Redbirds with 17 kills, while Keene chipped in 15 of her own.
Missouri State battled back taking sets two and three behind the play of two-time MVC Player of the Year Lily Johnson.
Johnson had a match-high 20 kills, while also breaking the MVC career kills record in set one. She came into the match three shy of the record, which was 1,945.
The Redbirds controlled the fourth set with a 25-14 win to force set five.
The fifth set looked to be all Bears until ISU cut a four-point lead down to one at 10-9.
However, MSU's Johnson proved to be too much for the Redbirds, as she added on two more kills late to put away the game.
Saturday proved much different for the Redbirds as they took care of Southern Illinois in three sets.
Coach Johnson was pleased with the way her team bounced back from Friday's loss.
"I like that in the head space of being fatigued from last night's match we were still able to play smart and efficient, that was the key," said Johnson.
It was namely the Jaelyn Keene show for the Redbirds as she smashed home a match high 19 kills, while also adding two of the team's eight aces.
ISU out-killed the Salukis 43-21, while holding Southern Illinois to a .009 hitting percentage.
Saturday's win was one Keene thought showed their team's identity.
"I felt great, I think everyone was really excited to come out again tonight and there was a pretty big crowd and I think we really showed them who we are coming back winning 3-0 after a tough match last night."
Next up for the Redbirds is a matchup with Evansville Monday.
Last season, ISU knocked off the Purple Aces, 3-0, in both meetings.