Facing the "daunting" task of six dressed players from Chicago State University (0-7), the Illinois State University men's basketball team (3-3) was able to survive the scare that was the Cougars. A poor performance from the Redbirds in the first half led to a potential upset by the Cougars but managing to finish strong led to a 91-62 victory for ISU.
Head coach Dan Muller was not happy with his team's play and is holding them accountable to be better when they suit up in a Redbird jersey.
"[Was] really disappointed in our first half, was worried we would not handle today well with guys going home. Obviously, the second half was much better. Credit Chicago State, they compete. They have a tough situation with six guys, but I thought they really competed in the first half," Muller said.
"[When] you put that jersey on you compete and we just didn't. I don't care if you are going home today or what time the game is, you compete."
Missing many open shots to start the game, the Redbirds just were unable to get going until the latter stages of the first half. Chicago State couldn't have asked for a better start, where all things seemed to be clicking for the Cougars.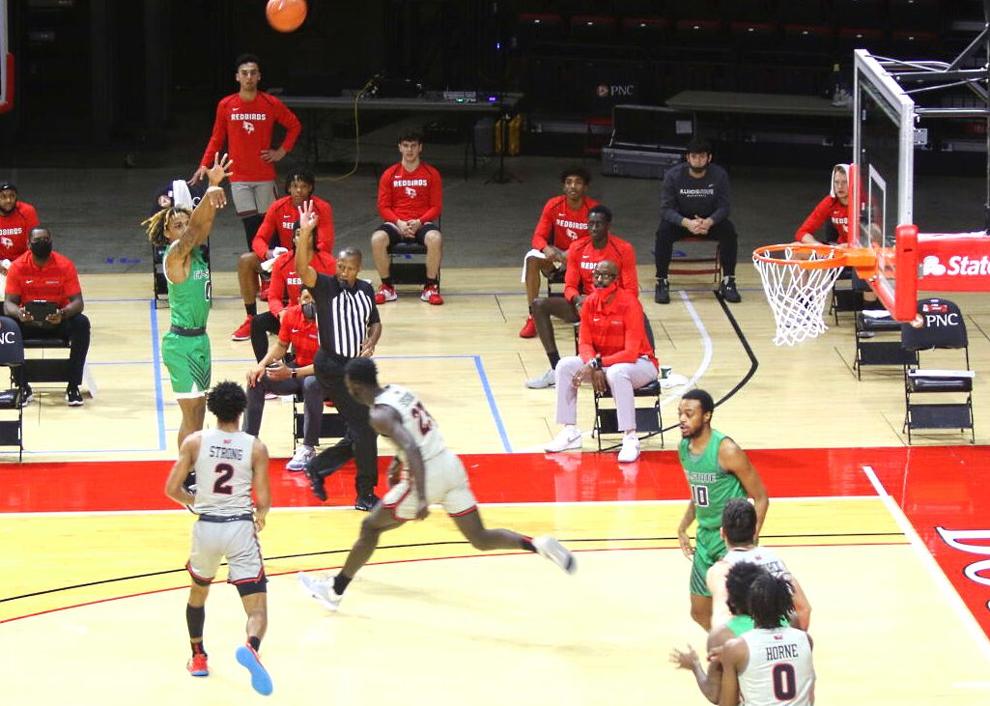 Only trailing 36-30 at halftime gave the Cougars hope after leading for a large part of the first half.
A second-half surge widened the lead for the Redbirds. DJ Horne led the scoring effort for ISU, dropping 22.
A three-point show was on display from the Redbirds, as Josiah Strong and Antonio Reeves found many of their points from beyond the arc in the second half. Strong finished with 17, along with an added 11 from Reeves
Dedric Boyd was the energizer that the team needed early on off the bench in the first half, as a quick 13 points kept ISU from falling behind Chicago State. A multitude of bad shots and poor defensive pressure gave way to a promising start for the Cougars, but a tiring six-man squad gave way to a Redbird comeback.
"Anytime you can have somebody come off the bench and give you scoring power that's helpful. We are getting a lot of scoring from our guards, Dedric has done a good job of coming off the bench the last couple of games." Muller said.
Foul trouble threatened the Cougars' shortened lineup, as any players fouling out would leave them with no bench depth. Surely exhausted, the Redbirds were able to capitalize.
While the Redbirds were able to walk away with a win, some tired heads trudged into Dec. 15's contest. Muller said some of the players "sleep-walking at 10 a.m." Boyd said he noticed a lack of energy before the start of the contest.
"We have to create our own energy. Today probably was not the best energy off the bench," Boyd said.
"The next couple games we have to get energy off the bench. We have to get better at that."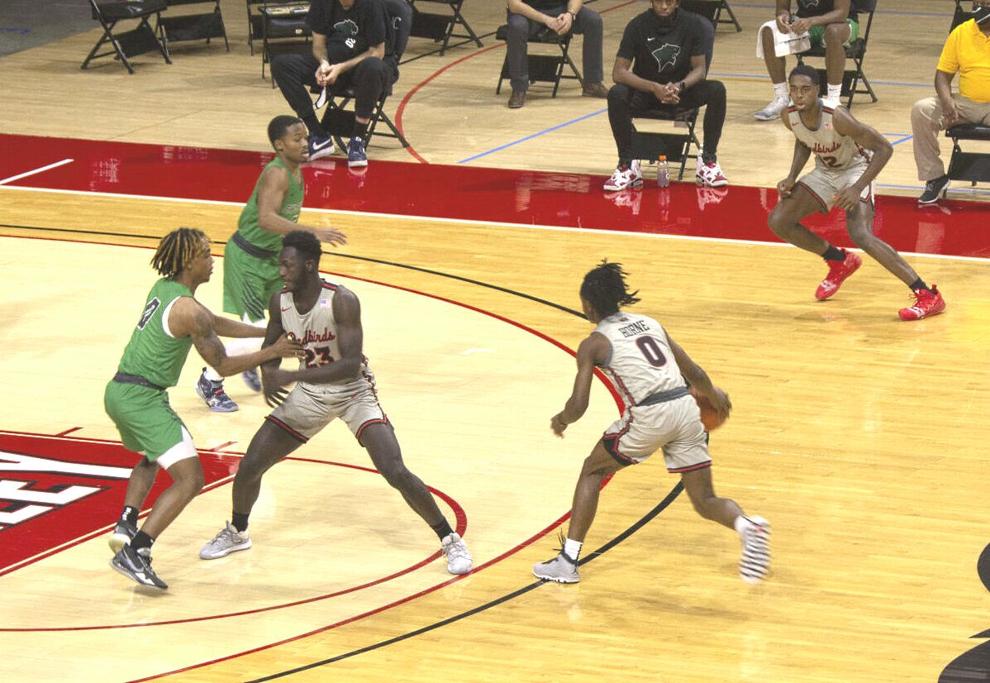 With four guards having scored in the double digits, Dusan Mahorcic was the lone big man to score over 10 against Chicago State. Lacking a competitive group of big men is something that needs to improve before conference play, Muller said.
"Dusan had a little bit of a down game. We have to get some more consistency from our bigger guys. We played small half the game today partially because of Chicago State and because our other bigs just aren't producing and aren't performing like we need them to."
Reflecting on the six-game nonconference schedule, Muller looked at the positives before heading into break and coming back against a tough Missouri Valley Conference schedule.
"We are 3-3, we have lost to three solid road teams. You can look at some positives and say we played some good basketball, we've fought and competed at times," Muller said.
The Redbirds now head home for a break to enjoy the holidays. ISU returns to action at 3 p.m. Dec. 27 at Loyola-Chicago.