Following a 51-3 Homecoming victory last weekend, the Redbirds' stake in the Missouri Valley Football Conference coincidentally started to drop.
No. 7/8 Illinois State (5-2, 2-2 MVFC) suffered a crucial conference loss to No. 1 ranked North Dakota State (7-0, 4-0 MVFC) Saturday, falling victim to the Bison's Valley reign, 28-14.
North Dakota State asserted its power right from the get-go, holding recently unstoppable running back James Robinson to 65 yards on 11 attempts as well as shutting out Illinois State 21-0 at the end of the first half.
Head coach Brock Spack attributed ISU's tough loss to experience, as the aura surrounding North Dakota State's program is second to none in the MVFC.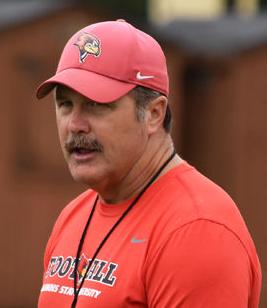 "I think they gained a lot," Spack said. "Even though [NDSU] scored right away, we came out and played through it and had some success on offense and made some plays. They see how good they can be... this is a defending national champion Even [NDSU head coach Chris] Klieman said before the game, 'man, I can't believe how young you guys are. You must be the youngest team in the Missouri Valley.' It's later in the season now, but our younger players learned some lessons against an older and experienced team today. I think we can take a lot away from it."
Robinson eventually found his footing, rushing for 128 yards and a score as the 'Birds trailed 28-7 with 1:38 left in the third quarter.
This was Robinson's third game in a row rushing for over 100 yards while junior quarterback Brady Davis struggled from the air, completing 6-for-11 passes racking up 73 yards at the end of the first half.
Davis improved in the second half, finishing 12-for-24 with 206 yards and a score, but conceded two interceptions. Davis' first interception of the year happened last week as Illinois State defeated Southern Illinois.
Initially presented as a tale of two defenses, NDSU lead running back Bruce Anderson and leading tackler safety Robbie Grimsley each suffered hamstring injuries in the Bison's 34-7 win at Western Illinois last week.
Without Anderson to provide NDSU's offense with the power-run game it has exploited all season, questions surrounding quarterback Easton Stick and backup running back Lance Dunn all seemed to work out in the end.
In his attempt to continue his MVFC dominance, Stick was relatively quiet, going 9-for-16 with 188 yards in the first half and finishing 13-for-22 with 207 yards and no touchdowns.
Although Stick had a scoreless day personally, North Dakota State found success in Dunn as he collected three total touchdowns on 61 yards.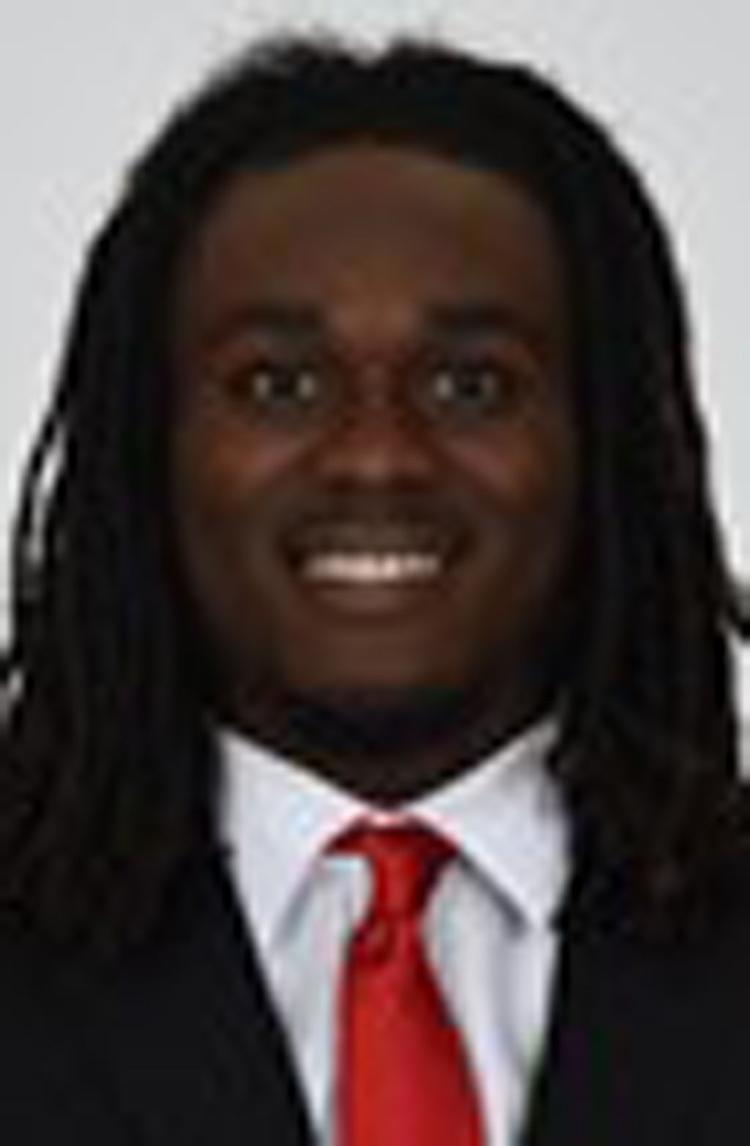 Defensively, junior Willie Edwards led the 'Birds in tackles as he who was the only Illinois State player with double digit tackles, compiling a career-high with 11 total and seven solos.
Following Robinson's 11-yard rushing touchdown in the third quarter, Davis found senior wideout Spencer Schnell in the end zone later in the fourth quarter as ISU seemed to have a little gas left in the tank, closing in on the two-score gap.
Schnell finished Saturday's contest with five receptions for 112 yards and a touchdown. While the offense got going late, Schnell knows that progress comes in the form of execution.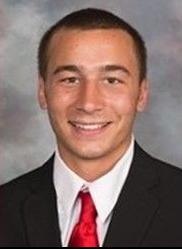 "It's tough," Schnell said. "We came out kind of slow in the first half, but they had a great defense though and give credit to them. I think we got to come out and execute a little bit better and I think we can make good plays throughout the game. If we continue to get better each week, I think we can beat some of these teams we have ahead in our schedule. We just have to improve this week and continue to do better."
Trailing 28-14 with under three minutes left, the final nail in ISU's coffin came in the form of a late interception by Bison cornerback Jalen Allison.
Illinois State (5-2, 2-2 MVFC) will be back in action next Saturday at Hancock Stadium, taking on another Missouri Valley powerhouse in South Dakota State (4-2, 2-2 MVFC) as the 'Birds now prepare for a critical comeback.