Charging out of the tunnel, the Redbirds readied for their final Missouri Valley Football Conference battle with team-favorite anthem "Swag Surfin'" blaring through the speakers.
While pregame festivities involved honoring our nation's military on Military Appreciation Day, Illinois State looked to do more than just pay homage to the troops, hoping to send its senior class out with a win.
Knocked out of playoff contention last week, losing to Indiana State 28-23, the 'Birds sought out redemption Saturday as they defeated the Youngstown State Penguins 35-28
Junior running back James Robinson seemed to tap into his mid-season form on ISU's first drive, rushing for a 37-yard touchdown as the 'Birds picked up a 7-0 lead early-on. 
Robinson collected 106 yards and a score in the first quarter, receiving a sporadic amount of touches thereafter as ISU's leading rusher picked up 127 yards on 13 attempts at the half.
However, Robinson was not the story of this game.
Fifth-string walk-on tailback Kevin Brown seemingly emerged out of no where, leading the Redbirds with his two touchdown performance in the fourth quarter to seal a win over the Penguins.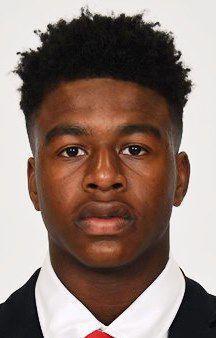 The 5-foot-9, 170-pound freshman was appreciative of his time on the field as he made the most out of his opportunity.
"My team told me I needed to step up and make a big play," Brown said. "I just wanted to contribute my efforts to the team in any way to get a win and that's what happened."
Brown spent the first 10 weeks of his freshman season on the practice squad, but when ISU head coach Brock Spack was asked about Brown playing in place of junior back Markel Smith (due to attitude issues), it was because he earned it.
Youngstown State wasted no time in its response after Robinson's walk-in score, putting together a 21-yard drive that ended with a 41-yard field goal.
ISU maintained its one possession lead 7-3 until Robinson drove the 'Birds in the red zone after another long-rush. Within field goal range, placekicker Sam Fenalson's kick was tipped and no good for three. 
A defensive stand-off ensued until junior linebacker Jason Harris knocked the ball out of the hands of YSU quarterback Montgomery VanGorder.
Defensive lineman John Ridgeway recovered the fumble and nearly scooped and scored only to be tackled at the three-yard line.
Junior quarterback Brady Davis capitalized on the defense's pivotal stop, finding senior tight end Tylor Petkovich in the end zone for the three-yard touchdown as ISU led 14-3.
Youngstown State managed to notch another field goal through making the score 14-6, but after recovering a fumble from the Redbird receiving team, the Penguins found themselves in great field position and with an opportunity to close ISU's lead.
Penguins' featured back Tevin McCaster found some room to run as he eventually found the end zone after back-to-back rushes.
YSU's No. 2 MVFC-ranked rusher compiled 81 yards and a score at halftime as the Illinois State defense struggled to keep McCaster contained.
With under two minutes remaining in the half, Davis attempted to get things going for the Redbird offense, but fell short in his last-minute effort to extend the 'Birds 14-13 lead.
An interception from senior Luther Kirk seemed promising for the Illinois State offense, but Davis and company could not capitalize on their field position.
After a YSU three-and-out, the Redbirds started their first drive of the second half on the back of Robinson once more.
Robinson put together a 59-rushing yard attack, scoring on his fourth attempt for a seven-yard touchdown as Illinois State extended its lead 21-13.
The ground game undoubtedly flourished on both sides, as Robinson and McCaster both achieved 100-plus rushing yards and a touchdown in Saturday's contest.
McCaster finished with 142 yards on 33 attempts and a touchdown.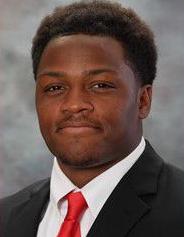 Robinson assumed the head of a season-high performance, accumulating 256 yards and two touchdowns on 23 attempts. 
McCaster ignited the Youngstown State offense as quarterback Nathan Mays finished off the comeback effort with a touchdown pass.
Tied at 21-21, Illinois State's time to shine emerged once more: the fourth quarter.
While the Redbirds have outscored opponents in the fourth quarter in their last three matchups, the Penguins came out to shatter the 'Birds late-game reputation.
Mays found tight end Miles Joiner in open space downfield for the 58-yard reception touchdown as YSU led 28-21 with 13:12 left in the game.
With time seen as a luxury for ISU's offense, a 54-yard run from Robinson allowed Brown to finish the job, punching in the five-yard score to tie it at 28-28.
The 'Birds kept their foot on the gas as another defensive holdout put Davis in good shape to lead another scoring drive.
Brown caught a 22-yard pass from Davis to put ISU in the red zone. Brown then finished what he started, bouncing off a block and into the end zone for a 16-yard touchdown.
Brown rushed for 41 yards on eight attempts with two total scores, attributing to the Redbirds' fourth quarter heroics.
While Youngstown State threatened a last minute drive to tie, senior safety Mitchell Brees iced the Penguins with an interception to shift the momentum.
As the score remained 35-28 with 49 seconds left in the game, Youngstown State still had one more chance to drive the better part of 90-plus yards on its next possession. 
But after another powerful tackle from Brees to thwart Youngstown State's last chance, "Swag Surfin'" played once more throughout Hancock Stadium as the Redbird seniors finished their careers on a high note.
Illinois State concludes the 2018 season with a 35-28 win over Youngstown State Saturday, achieving its ninth winning season in the last 10 years at 6-5 overall and 3-5 in the MVFC.