A day full of firsts joined Illinois State in victory over UMass Lowell, the obvious being the Redbirds 82-72 win over the River Hawks. In the two teams first ever meeting, the Redbirds grabbed an early lead, possibly learning from their opening 22-0 deficit against Ohio State on Wednesday. 
The River Hawks did not give up easily though, stirring up two comebacks that almost made ISU's time in Columbus disastrous. The second comeback, coming late in the second half, dropped the Redbirds lead to five points but were able to hold on behind 21 points from Josiah Strong. 
DJ Horne contributed 15 points, primarily in the second half, as well as 13 points from Antonio Reeves. Horne struggled for a large part of the game, shooting 2-10 and 0-5 from three before taking off late in the second half. 
Head coach Dan Muller was proud of his sophomore guard to be able to handle the high-pressure moments deep into the game, after a tough stretch beforehand. 
"I thought he settled in and the mindset changed towards the end there. When he settled in and played the game, that's when he made those shots. Proud of his response, proud of him being able to do that in a pressured situation," Muller said. 
"We need him to be a dynamic player every night. DJ Horne has a chance to be one of the best guards too play at Illinois State."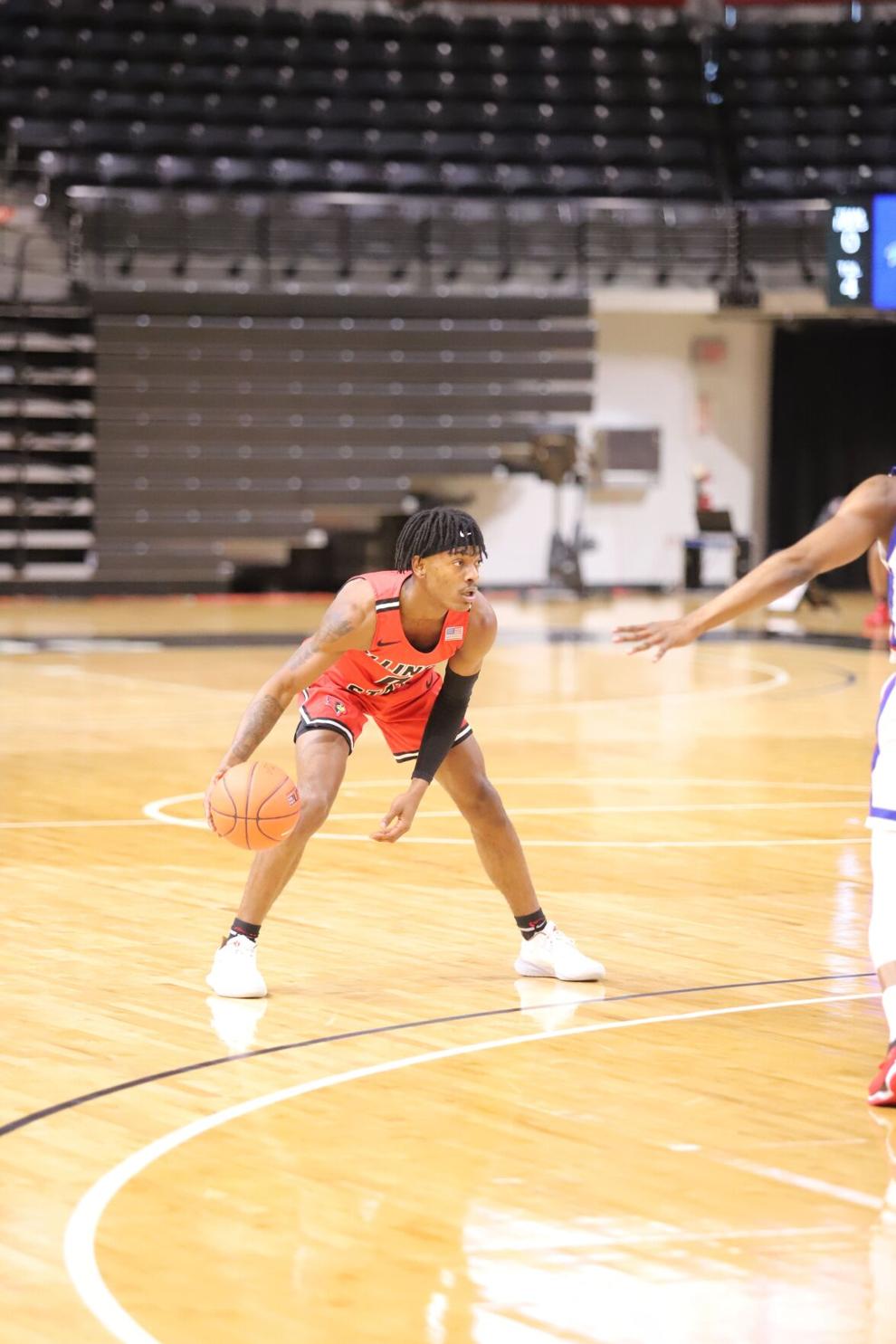 "We need him to be a dynamic player every night. DJ Horne has a chance to be one of the best guards to play at Illinois State." 
A handful of new faces earned their first win in ISU's victory, (Strong, Howard Fleming Jr., Emon Washington, Alston Andrews, Alex Kotov, and Sy Chatman) and were fundamental in the Redbirds win.  
Coach Muller addresses that while his young guys had a good game, it starts with the returners to mold their consistency. 
"This team is young and we need those young guys to grow quickly and produce. I thought Harouna (Sissoko) had a terrific game, saw some inconsistencies from Emon or Alston but those guys will grow. That's where the game is so valuable," Muller said. 
"The first thing we do need is for our returners, our sophomores, to be more consistent in practice and games and lead like that. Absolutely love our young guys, their talent their mindset, terrific freshmen group we have got, but they have got to be led by the consistency by some of old guys." 
Off to a hot start was newly acquired junior transfer Strong, starting the game 3-3 for eight quick points. Appearing to be a lethal scorer for the Redbirds, Strong finished second in scoring against Ohio State, having 15.  
Chatman entered the contest in the first half, making his first ever appearance in an ISU uniform. Getting to work quick, Chatman mirrored Strong's fast start and posted nine points in five minutes of action.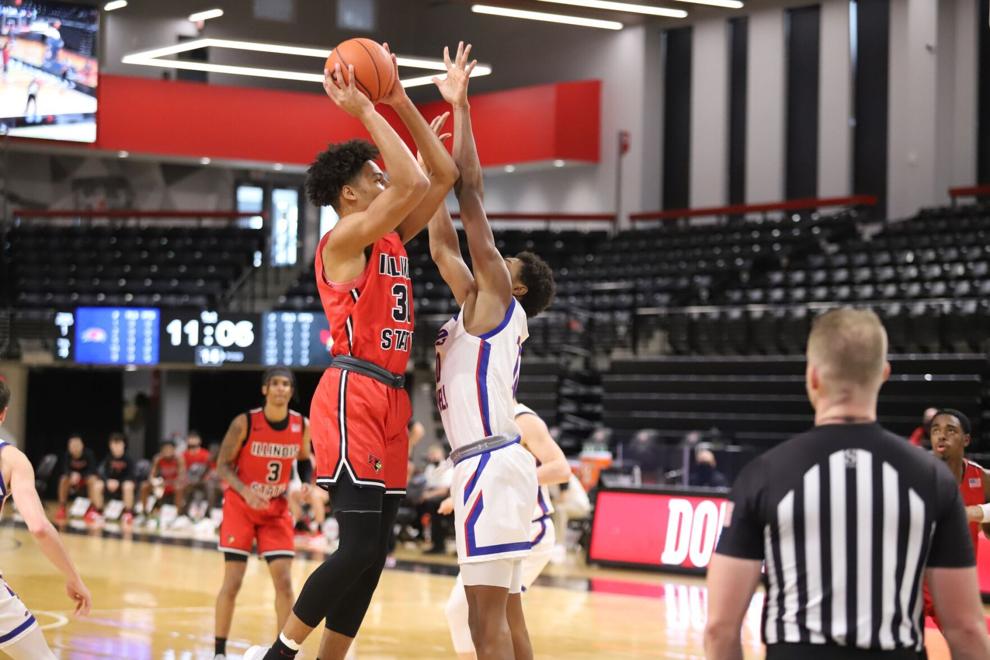 Accompanying the Redbirds early lead was success in the paint, scoring 36 on a lifeless River Hawk interior defense. 
"We had an emphasis on attacking the paint, we did it much better. The opponent was just so different physically. We struggled against Ohio State's physicality." 
The Redbirds' success was not found without a few bumps along the way, the most prominent being foul trouble. Leading by 20 in the latter stages of the first half, Washington and Andrews picked up three fouls each to short the Redbirds lead to 12 heading into halftime.  Chatman, Reeves and Sissoko each found themselves with three fouls also. 
A story Redbird fans have witnessed many times before are second half blown leads, and a scare was given as the River Hawks knocked the Redbirds lead to six with a little over 10 minutes left in the half.  
Catching the Redbirds off guard, Muller attributes that the second half slump was a result in the River Hawks transition to 3-2 zone defense. Something the Redbirds have not worked on in practice. 
Buckets by Reeves and Strong averted disaster for a bit and stretched ISU's lead back into double-digits. 
Making a second surge to comeback on the Redbirds, UMass Lowell fought back to five with just a few minutes remaining, before Horne secured the victory for the Redbirds with eight points in the final three minutes. 
An unfamiliar sight in recent years, this win marks the first win away from Redbird Arena this season. The Redbirds won at Evansville in the regular season finale last year, marking the only away win from last season.  
"I felt like we kind of needed to win this game. For our confidence, our psyche, our togetherness going forward. To leave here 1-1, I just think it's going to be so much easier for the players to be excited about going to practice," Muller said. 
The Redbirds are next set to face Ball State on Dec. 12 in Muncie, Ind., but Muller is hopeful for a non-conference game to be scheduled in the downtime from now to then.  
"I am hopeful that we will play at least one/two games this upcoming week."