The Illinois State men's tennis team won both of its matches Saturday February 15. The Redbirds swept the Illinois Institute of Technology 7-0 and followed that up with a win against UIC 4-3. 
During their first match, the Redbirds won the doubles point from victories by the pairing of junior Pol Botifoll Ruis and freshman Nam Pham, who defeated Yousef Abdo and Andy Fang 6-1, as well as the paring of sophomore Diego Le Gal Perez and freshman Melker Isaakson who beat Roman Shishlov and Alann Torres 6-0.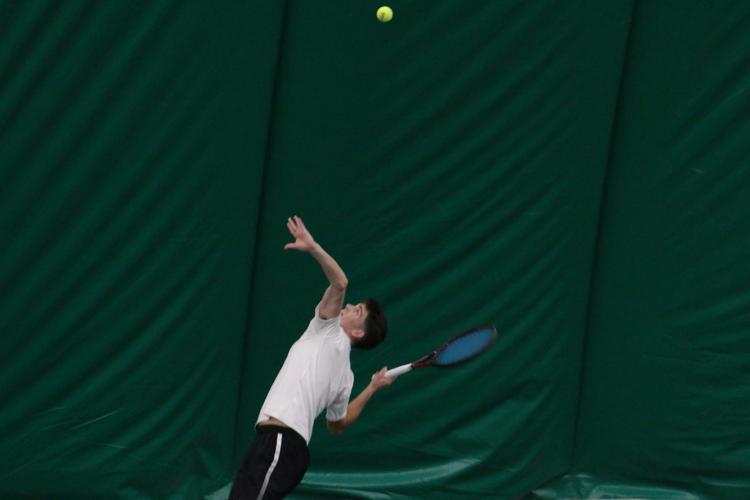 Following the success of the doubles matches, the Redbirds swept singles with Botifoll Ruis, sophomore Diego Emilio Moura Herrera, Le Gal Perez, Isaakson, Pham and junior Brandon Law all winning their matches. 
Against UIC, the Redbirds struggled during the doubles matches. The duo of Aleksa Lazarevic and Herrera dropped their match against UIC's Kasper Parlklo and Pelle Strandberg, 6-1. The Redbird duo of Jorge Adiar Bartra Quispe and Zacharias Rankloo Rasmusson earned a doubles win, beating Niko Wasilewicz and Anthony Nguye 6-2. The Redbird duo of Le Gal Perez and Isaakson lost the deciding match 7-6, losing the doubles point. 
Four Redbirds—Botifoll Ruis, Le Gal Perez, Isaakson and Pham – all won their singles competitions to secure the match for ISU. 
"I'm very proud of the boys today," head coach Mark Klysner told goredbirds.com. "We gave up a tough doubles point, but credit to the guys for once again stepping up in the singles and taking care of business against UIC."
The Redbirds return to the court next weekend, Saturday, February 22 in Chicago against Chicago State. Following that match the 'Birds will play a doubleheader on Sunday, February 23 in Green Bay, Wisconsin, against Northern Illinois University and UW-Green Bay.