With the Associated Press announcing its 2018 FCS All-America First, Second, and Third teams Tuesday, Illinois State junior running back James Robinson found his name among the 75 players listed.
Robinson earned FCS All-America Third Team honors alongside Colgate senior running back James Holland.
The ISU junior racked up a Missouri Valley Football Conference-leading 1,290 yards this season and totaled an MVFC-second best 12 rushing touchdowns.
"He's a very powerful guy, a very explosive player, however fast he is he gets to that speed very quickly and he changes direction very well," ISU head coach Brock Spack said.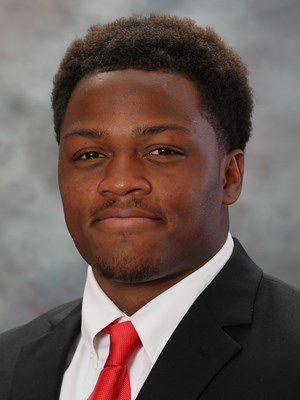 Robinson carried the Redbirds early in the season and hit a bump towards the end, but finished strong, as he ran for a career-high 256 yards and two touchdowns in ISU's win over Youngstown State to close the season.
He tallied six games with over 100 rushing yards and scored more than one touchdown in four different games.
Robinson also hauled in 21 catches for 164 yards and a receiving touchdown last season.
"He's got very good ball skills, he catches the ball very well out of the backfield, so he's multi-dimensional at that standpoint, but he's also very tough and physical. He's not afraid of contact, he'll hit you, he can protect in the pass protection too, so he's kind of an all-around back," Spack said.
The Redbirds finished 6-5 this season and Robinson suffered a minor knee injury in ISU's last game of the season, but the Redbirds are already eager to get back at it in the spring and next fall.
"I think he'll be one of the more premier players in FCS and all of college football in my opinion," Spack said. "He's got to clean up a little knee injury he got in the last game, he's gonna get scoped over break. We're not going to play him a lot in spring practice, we're going to make sure he's good and ready to go when he comes back in the fall."
Robinson is part of 11 other MVFC players to be named to the AP FCS All-America Teams.
North Dakota State singlehandedly represents the All-First Team with senior quarterback Easton Stick, senior offensive lineman Tanner Volson, and senior defensive back Robbie Grimsley.
The Bison had seven players among the 75, while South Dakota State and Western Illinois each had two players and ISU's one player rounded out the MVFC representation.
Here is a list of all the MVFC players awarded first, second, and third teams.