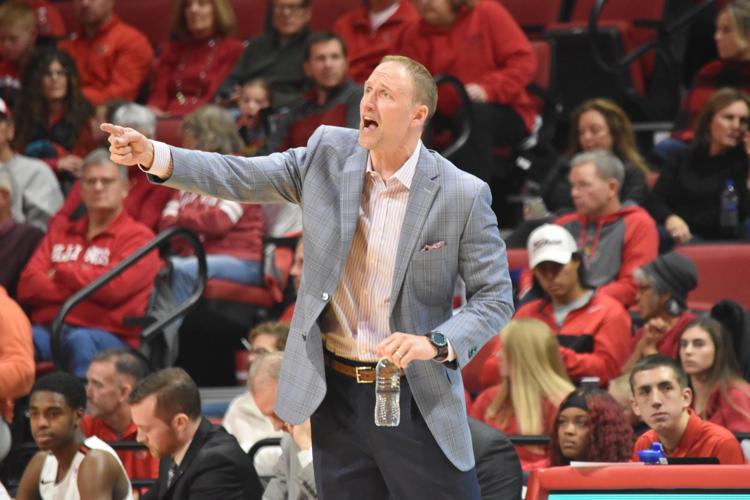 "How about they just play better."
A statement from an out-of-answers Illinois State University men's basketball head coach Dan Muller after the Redbirds dropped their sixth straight game to Bradley (75-63) Wednesday.
With the latest loss, it is time to ask who is at fault: is it just an inexperienced team or is Muller having shortcomings as head coach?
And more importantly: Is it time to cave into Redbird Twitter and #FireMuller?
Look at the facts. The Redbirds sit at 6-13 and 1-6 in Missouri Valley Conference.
Over the course of the six-game losing streak, the 'Birds have just one game within double digits. Over the six-game stretch, teams are outscoring the 'Birds 70 to 59.5.
The Redbirds' 59.5 points per game look like a drastic decline after the 'Birds averaged 74.8 points per game over 12 non-conference games.
Many people will likely look at the Redbirds' roster and blame the team's season on a young and inexperienced team. With just one returning starter, senior guard Zach Copeland, ISU has relied on a lot of first-time Redbirds.
Of the 13 players to step on the court this season, 10 did not play a single game with ISU a year earlier. Just one of those 10, Wichita State transfer Ricky Torres, was on court at all. Only Copeland, junior guard Matt Chastain and sophomore forward Rey Idowu return from last season's team.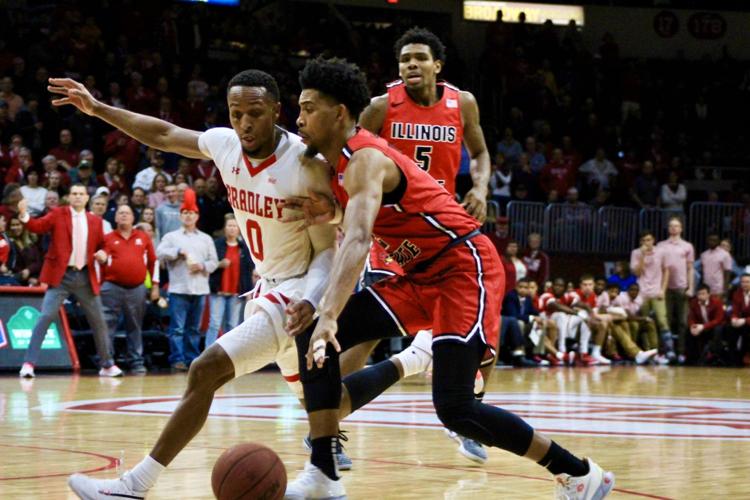 With very few holdovers this season, the 'Birds have counted on significant minutes from freshmen DJ Horne and Antonio Reeves, along with transfers Ricky Torres, Jaycee Hillsman, Keith Fisher III and Dedric Boyd.
Many argue that the inexperience is the Redbirds' downfall.
With most of the 'Birds playing on court for the first time together this season, you can expect a learning curve. Comfortability and experience together can make all the difference in basketball.
But are the Redbirds actually inexperienced?
Of the new core, only Horne and Reeves are first-year players.
The rest of the new core — Torres, Hillsman, Fisher and Boyd — all had significant minutes with other Division I programs before moving on to ISU.
And more importantly, everyone in that group, outside of Torres, was a practicing member of the 'Birds last season. Due to the NCAA's transfer eligibility rules, Hillsman, Fisher and Boyd had to sit out and redshirt last season and could only participate in practice.
So these players had a chance to work in the ISU system for over a year. The trio has practiced nearly two seasons in ISU's system while having the chance to practice against players with experience in the system in graduated seniors Keyshawn Evans, Phil Fayne and Milik Yarbrough last season.
And while playing in a live game is different from the practices, these are not young players. These are practically veteran college players.
So where is the inexperienced narrative coming from?
It may be a scapegoat for Muller.
This is the second straight team that has underperformed under Muller.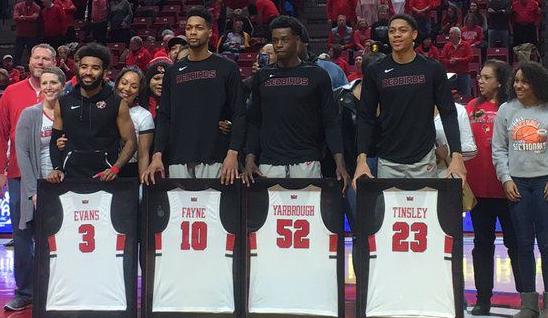 Last year the Redbirds were constructed opposite of this year's team. Headlined by three senior starters in Evans, Fayne and Yarbrough along with Copeland, Chastain and senior William Tinsley rotating in that final starting spot.
Despite the experience (Evans, Fayne and Yarbrough all played 30 games at least two seasons) the 'Birds underperformed and disappointed to a 17-16 record, with their lone bright spot a 12-4 home record.
With that kind of success at home, it comes as a surprise the 'Birds finished barely above .500. But along with fans in Redbird Arena's stands, wins on the road have started to disappear.
In the last three seasons, the 'Birds have just five wins in 27 road games, not including neutral site games. This includes just two wins in the last 19 road games.
Wow.
Winning at home is just half the battle.
Back-to-back seasons, the 'Birds have not played to their preseason expectations.
Last season the 'Birds were chosen to finish second in the MVC but sputtered to a .500 conference record (9-9) for a sixth-place finish. This season the 'Birds were picked to finish seventh in the preseason but are currently in ninth place and making a run at Evansville for the worst team in the Valley.
While many people are blaming the players, it seems like even more are coming at Muller and his job.
After first showing up last season, the hashtag #FireMuller has begun to show up once again around Redbird Twitter.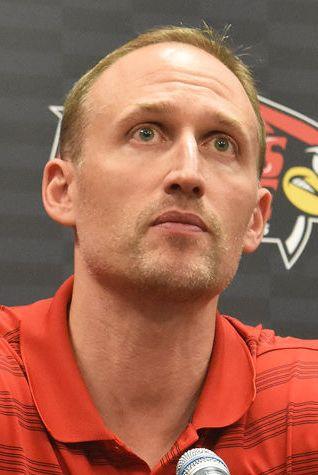 But Muller getting canned seems like a long shot.
Over his seven years, Muller, an ISU alumnus, has had success leading the 'Birds to a 137-96 record with an MVC title (2017).
That 2017 season included the MVC Coach of the Year award for Muller along with a No. 1 seed in the NIT Tournament.
As a player, Muller was a standout. In his four seasons, the 'Birds won two MVC regular-season titles, two MVC Tournament titles and led the 'Birds to four postseason appearances including back-to-back NCAA Tournament appearances in 1997 and '98.
On the court, Muller was a difference-maker. A defensive standout, Muller was a two-time MVC Defensive Player of the Year and 1998 MVC Tournament MVP. Muller also never missed a game in his four years, playing 128 consecutive games.
With a resume like that, it will undoubtedly make it even tougher for ISU to move on. Not to mention a contract that runs through the 2024 season that would cost the university $2 million if it wished to opt out.
Muller will likely get extended chances to prove he deserves to stay. Especially with the 'Birds still capable of turning the season around with 11 MVC games remaining.
Muller must find a way to motivate and coach the Redbirds to finish conference play with a winning record in hopes of avoiding another Thursday game during Arch Madness.
But despite this, there is something wrong with ISU basketball and Muller's comment. "How about they just play better" is a statement that should not be taken lightly by anyone.
It appears to be time to sit down and evaluate Muller's future as head coach of the Illinois State Redbirds.