Entering Thursday night's contest at Adelaide Street Field, both the Illinois State Redbirds and the Northern Iowa Panthers soccer squads knew that tensions would be high.
Not only was this the last game of the regular season for both teams, but Missouri Valley Conference tournament seedings were on the line.
UNI would ultimately come away with the momentum-gaining victory heading into this weekend's tournament as they posted a 3-1 win over the Redbirds.
The go-ahead goal for UNI would come in the 60' minute, as Sydney Hayden snuck it past ISU goalie Haley Smith to make it 2-1. Julianne Trizzino supplied the assist for the Panthers.
This came just moments after ISU's Kiley Czerwinski tied the game at 1-1 in the 55' minute as she sunk a shot to the far post on an assist from Abby Basler.
An insurance goal would be added in the 73' minute to extend the UNI lead to 3-1.
Despite outshooting the Panthers 22-7, including 15-3 in the second period, the Redbirds were unable to capitalize on their opportunities.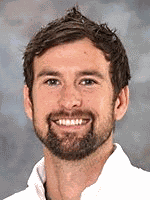 "Some of our choices and shot selection and decision making inside the box were a little hesitant," Silvey said. "At the end of the day we created a lot of chances and a lot of opportunities against a solid UNI team and those are some positives that we can take away from the contest."
To start the game it was the Redbirds who were on the attack. The 'Birds had numerous opportunities to score, but failed to find the net.
Two missed corner kick opportunities in the 11' minute and a missed chance on a breakaway by Kate Del Fava proved costly for ISU, as they could not find the scoring column in the opening half.
Finally in the 31' minute the Panthers were able to break the scoreless tie, as Jamie Althiser collected a rebound and scored to make it 1-0.
The Redbirds (9-8-2) will be back in action Sunday for the Missouri Valley Conference Tournament at Adelaide Street Field as they take on Missouri State at 1 p.m.