NORMAL -- Spencer Schnell was just waiting for his turn.
The agile 5-foot-9, 180-pound sophomore wide reciever transferred as a walk-on to Illinois State last year from Ohio.
Schnell, whose father played in the NFL for the Buffalo Bills, originally attended Ohio University but moved to a lower level team before transferring to ISU. He was forced to sit out a year in residency during the 2015-16 season, per NCAA regulations.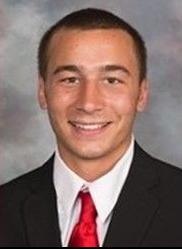 Schnell has made an immediate impact for the Redbirds in his first three games. He leads all ISU receivers with 19 catches for 150 yards. Schnell hauled in his first career touchdown on Saturday against Eastern Illinois.
His breakout performance has been a surprise to many Redbird fans.
But don't tell ISU coach Brock Spack that.
"It (Schnell's performance) doesn't surprise me at all," Spack said. "With his skill set, he is going to do some pretty good things here. He's really athletic and runs good routes. We can do a lot of things with him."
After sitting out last season, Schnell said he's always been waiting on his number to be called.
"I just came and worked hard in practice," said Schnell who was a member of last year's scout team. "I've worked hard all summer and I think working with our coaches with off the ball stuff and my route running, it's helped me get open and be a weapon this season."
He's been a key contributor on a unit that is already filled with weapons.
And that isn't even the scary part.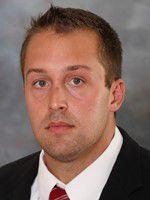 "Spencer hasn't even touched a bit of his potential," ISU wide receivers coach Kane Keirnan said. "He's about a tenth of the player that he can be and will be."
A lot of Schnell's progression can be linked to him working out with All-American Anthony Warrum.
Schnell and Warrum are both Ind., natives and have trained together during the last two off seasons at SPARTA In-Focus Training Center back in Warrum's hometown of Fishers, Ind.
"He's really smart and he plays a lot bigger than he is," Warrum said. "When we look at personnel on the other side of the field, we communicate and help each other out. He does a great job with that."
Schnell's success has taken pressure off of Warrum, ISU's no. 1 receiver.
"He's gotten so many catches," said Warrum who is second in team receptions (18). "Him doing this well has taken a little attention off of me. It gives us all a better chance to go up and make plays."
Schnell hasn't been perfect though. He had a couple of muffed punt returns and drops last week against EIU. The issues have been addressed heavily in practice this week with Schnell and all ISU kick returners.
"He's one of those guys that seems always pressed a little bit," said Keirnan who also assists with coaching special teams. "He always wants to take one to the house, he might take his eyes off the ball for a slight second. We're working on it. I've got nothing but confidence in him back there."
Confidence in Schnell is high among ISU's coaching staff. And it should be.
Because he was just another guy waiting for his turn.
Now the former walk-on turned scholarship player is making the most of his opportunity.