Regardless of Illinois State's 51-3 win over Southern Illinois last week, the Redbirds' high came down rapidly as they prepare to confront their toughest matchup of the season in Week 8, entering the grind of their season.
FCS No. 7/8 ranked ISU (5-1, 2-1 MVFC) hits the road for a noisy FargoDome and MVFC first place, FCS No. 1 ranked North Dakota State (6-0, 3-0 MVFC) matchup Saturday.
"Every game you keep winning, every game becomes more important because you're in a championship hunt. If you're going to have a chance to win the championship in this conference, you got to beat the champions and that comes next," ISU head coach Brock Spack said.
The Redbirds have not defeated the Bison since 2010 at Hancock Stadium, which is six straight losses against NDSU, and ISU has not won in Fargo, North Dakota, since 2009.
ISU and NDSU feature similar play styles. Both have run-first mentalities and physical defenses.
Coming off career games, James Robinson and Markel Smith will look to be the catalyst for ISU, however, the two teams are well aware of each other's approaches.
The similarities play out on the stat sheet as well, as they are essentially identical in points per game and points allowed.
The Bison average 39.3 points to the Redbirds' 39 points, and NDSU allows 12.5 points to ISU's 12 points allowed per game.
"It's [ISU] a really balanced offense that can get you a lot of different ways, but you have to be able to slow down their running game," Klieman said.
NDSU lead running back Bruce Anderson and leading tackler safety Robbie Grimsley each suffered hamstring injuries in the Bison's 34-7 win at Western Illinois last week.
Luckily for NDSU, the injuries were not as severe as originally thought, but the two still may see limited playing time against ISU.
"Hopefully those two guys can go. If they can't, then the backups have to step up and we'll have no excuses and have to play really good football against a great team on Saturday," Klieman said.
Senior quarterback Easton Stick is not the flashiest on paper, since NDSU's offense is run-heavy, but he is a danger in and outside of the pocket and causes confusion for opposing defenses.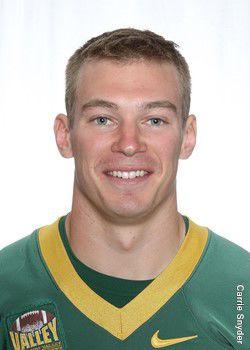 "He obviously has control. He has played a lot of football there, but his athleticism ... he's a handful. If you're able to cover them in the passing game, for example, he'll pull it down and scramble," Spack said. "He can really run. They have some design runs for him as well, some options where he can give it or pull it. He does a really good job of that and keeps defenses honest. He brings an element of athleticism and he's a tough kid, too, like they all are up there [NDSU]."
Stick has gained 258 yards this season and is one of three active Bison that has rushed for over 2,000 career yards, with Anderson and Lance Dunn being the others.
The Bison are also extremely efficient and disciplined.
"They're not on third down very often. I think I was in there for five minutes watching that third down tape yesterday. It's kind of scary. They're very good on first and second down," Spack said.
When NDSU does get to third down, it has converted 45.8 percent of the times, good for 14th in the FCS.
Senior wide receiver Darrius Shepherd is the top-target for Stick, leading NDSU with 22 catches for 386 yards and five touchdowns.
Outside Shepherd, the Bison have done a solid job at distributing the ball around, but that is only when they get around to passing the ball.
NDSU runs the ball about 69 percent of its plays.
"I think the offensive staff is doing a really good job at continuing to find different ways to get guys the ball in space that need it in space, to get the quarterback run game involved, as well as know our bread and butter which is to be able to run in between the tackles," Klieman said.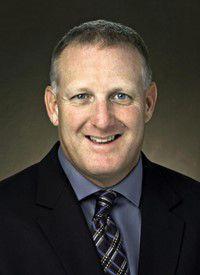 The Bison have gained 1,694 rushing yards as a team, while the Redbirds have gained 1,521 rushing yards.
Both sides of the ball will be physical, and it will most likely be a mission for both offenses to find yards.
"They're very typical of what they've been in the past [NDSU defense], and I think this is maybe a tick better than what they were a year ago, so they're very good if you can imagine that," Spack said.
While the Redbirds have consistently been better, especially after their loss at Missouri State, they know they must be on their A-game for a full 60 minutes.
"We are getting better every week … we'll have to be a lot better this week," Spack said.
The Bison also currently ride a 12-game win streak, the longest active streak in the FCS, as they have essentially owned the MVFC with their seven straight MVFC regular-season championships.
The Redbirds are set for kickoff against the Bison at 2:30 p.m. Saturday at the FargoDome.